The insane, corrupted Arch Angel Seth has been captured, so Anne, Con and Michael might have a moment to breathe, right? Don't count on it. Another team of Angels, the Cherubim, have arrived to wipe out the Angeli and kill any human who doesn't meet their standards. The first-arriving Cherub, Rath ...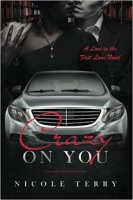 Diane Thompson wakes up in the backseat of her car, shocked to find she's acquired a chauffeur. Realizing she's been inadvertently kidnapped, she swears off tequila—and Chili's—then dials 9-1-1. But her rescue comes at a cost. Her savior, too-macho-for-words Lt. Cole Anderson, refuses to let Diane o ...
Save over 50% with this boxed set! Now you can enjoy the first three books in the popular Cedar Bay Cozy Mystery Series: Kelly's Koffee Shop, Murder at Jade Cove, and White Cloud Retreat all together. Plenty of dogs, food, recipes, and quirky characters! Join Kelly, and her soon-to-be husband, Sheri ...
A missing sister. A spooky abandoned house. A secret meeting. A rogue hypnotherapist. A love triangle. A cute corgi. And chocolate. Plenty of chocolate. If this is your kind of cozy mystery then you'll love Chocolate With A Side Of Murder.
Illiterate runaway Ana Marie hides her true identity from everyone around her to preserve the stable life she's built. She pieces together a home for herself, but life begins to pass her by one mundane day after another. She's never been in love. She's never even felt the excitemen ...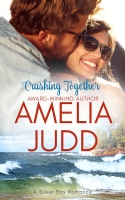 Crashing Together is the second novel in a steamy new series by Amelia Judd. (Please note, this book has two fully described love making scenes.) --- Next step: seduce Logan. Which would likely be as difficult as convincing him to take his next breath of air. After all, how hard could it be to strik ...