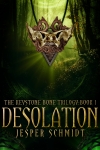 Just as Aea had finally found happiness in her troubled life, everything starts to fall apart. When she discovers that her sister, Isota, is still alive, Aea ventures to save her, well aware that every Duian who leaves the forest realm of Thaduin will inevitably catch a deadly disease, the Field Bli ...
A GRIPPING SERIAL KILLER THRILLER Her blue eyes wide open, glossed over. A few specks of sand clung to her long, dark lashes. Her beautiful face, immobile, covered in sparkling flecks of sand. Her lips slightly parted as if to let a last breath escape. Who is the beautiful girl found at dawn, on a d ...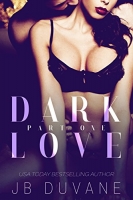 Charlotte couldn't escape … from the prison Raymond put her in or from the dark love she found with him. Especially when she realized that the darkness was inside her too... Charlotte: I ran away from my crap life of stripping and living with my father in a trash heap of a trailer. I thought I was h ...
JB Duvane Narrated by Lacy Laurel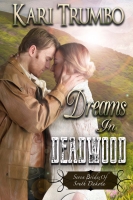 He has a vice as bad as her father. Jennie Arnsby wants nothing more than to turn around and go home. Her family is on their way to Deadwood, SD, when Aiden finds his way to their small wagon train. His teasing and banter leave her wanting to toss him out the back and in the dust. When they are sepa ...
'Dying To Be Famous' is a shocking and darkly hilarious thriller that's not for the weak of heart or easily offended. Featuring murder, sex scandals, violence, blackmail, abusive producers, money and glamour, it will change the way you view celebrity culture forever! Celebrities have secrets. Meet t ...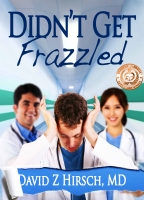 A provocative and humorous novel about four years in the life of an intrepid young medical student, set in the grueling world of an elite NYC medical school. "…the best fictional portrayal of med school since ER." – BlueInk Review, starred review 2017 International Book Awards Bronze Medal Winner in ...
Husband and wife stand on opposite sides of a divide created by lies and rooted in a dark and deadly past... As a teenager, Jill Shannon fell victim to her stepfather's cruel abuse. Now as an adult, Jill's made it - she has a successful career and a solid, if not static, marriage to Detective Alex S ...
She had my baby and now she's mine. Women know I'm a bad boy. They know that they should keep their distance, but they never do. All they ever get is one night. The dirtiest, wildest, hottest night of their lives. Court appointed shrink Dr. Julia Connors shouldn't have been any dif ...
Their love is forbidden by rules, religion and risk. Yet still they can't resist. Captain Hugh Wilkes is on his last tour of duty in Afghanistan. The British Army is withdrawing, and Wilkes expects his posting to be event-free. That is, until he meets his Afghan interpreter, Rustam Balkhi, who ...