Chanel Bissett believed in one fundamental truth---the power of love. She's adored and loved Zachary Marlowe long before she knew what life meant. And they've built a bond so strong that it is beyond untouchable....

Someone at Professor Laura Murphy's college appears to be playing a joke on her by planting sexually explicit stories in her research results, but the joke turns deadly when one story details the recent stabbing murder of a coed. Laura's close friend, Detective Derrick Pasquis from the local police, ...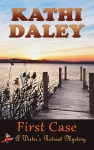 The fact that Katrina Pomeroy had been murdered was in and of itself a newsworthy event. The fact that she had been murdered on Friday October 13th exactly eleven years after she'd been one of five teenagers to survive the Friday The 13th Massacre, made her passing worthy of notice by the nati ...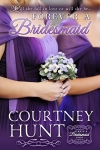 Will she fall in love or will she be…Forever a Bridesmaid? From romance author Courtney Hunt comes the Always a Bridesmaid series, a fun, contemporary romance series about professional bridesmaids who end up finding their own happily ever afters… Erin Delaney's struggling profess ...
"Thriller fans who relish international intrigue and settings won't want the story line to end" (Midwest Book Review). Finalist in the 2016 Readers' Favorite International Book Awards.
Professor Nina Monte, an expert in ancient religious texts, is called into a sec ...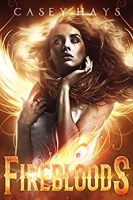 Jude Gallagher thought she was crazy. It all started when the boy next door made her hear music—inside her head. All the time. It was torture. She didn't think things could get worse. But then one hot summer, her best friend Kane O'Reilly decides to tell her how he really feels about her. Music insi ...
The passing of Peter's mom has started a domino effect, making things go from bad to worse in a matter of months. Peter and his father have a strained relationship. In the midst of all this chaos he meets Trinity King, a girl he wants to trust, but doesn't know if he should. A turn of events cause P ...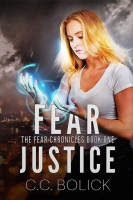 Seventeen-year-old Rena Mason counts the days until she can leave for college. Every night her father drinks himself to sleep, leaving her to care for her younger brother. When her father is kidnapped by terrorists, her dreams of freedom become a nightmare. Stunned that her father has a history with ...
Fans of fantasy epics like Throne of Glass and The Lord of the Rings will love The Fatemarked Epic, the latest series by bestselling storyteller, David Estes.
Four Kingdoms. A century-old war. One ancient prophecy that could change everything: Eight rulers must die.
The Hundred Ye ...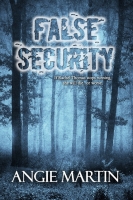 Rachel Thomas longs for normalcy, but if she stops running she could die... or worse. Chased by a past that wishes to imprison her, haunted by dreams that seek to destroy her, Rachel finds solace in a love she could not predict. A love she cannot deter. Mark Jacobson is the man who never needed love ...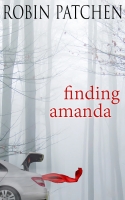 Chef and popular blogger Amanda Johnson hopes publishing her memoir will provide healing and justice. Her estranged husband, contractor and veteran soldier Mark Johnson, tries to talk her out of it, fearing the psychiatrist who seduced her when she was a teen might return to silence her. But Amanda ...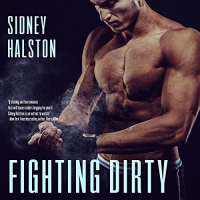 If you love the MMA romances of Vi Keeland and Kendall Ryan, Sidney Halston's Worth the Fight series will knock your socks off! In Fighting Dirty, a geek-chic cage fighter proves that appearances can be deceiving...and oh-so-tempting. With his preppy clothes and horn-rimmed glasses, Enzo Silva is th ...
Sidney Haltson Narrated by Lacy Laurel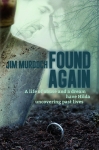 After a vivid and strange dream Hilda searches for its meaning and that of her abusive life. The dream leads her to Arthur, an archeologist, and they fall instantly in love. But can she trust him? Past life regression ses ...
Meet Colin. Modern Knight. Personal Wizard. Getting hired to be a personal wizard for a billionaire may just become a death sentence. Colin Fisher is a young man with a lot of problems on his plate: a dying father, a dead car doubling as a home, and a mysteriously disappeared fiancée. You'd think wi ...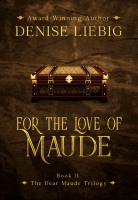 Hiding in history isn't the thrill Emily thought it would be—but neither is time travel. When her husband, Dell, was seriously injured in an accident meant to free her from her past, Emily is left to await his recovery alone.
Traversing time without the man of her dreams becomes a nightma ...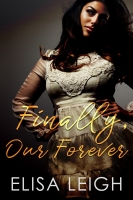 Retired Marine, Reece Atwood has never regretted the tough choices he's made, except for one- pushing away the one woman he could love. His fast-paced professional life as the second in command at Panthera Security can't distract him from the memories of her and what she is to him. When the opportun ...
A group of Americans decides to tour Israel with their Synagogue. But unbeknownst to the other members of the Temple, one of the visitors has a secret that compels her to take this trip to her Jewish homeland in search of answers. Meanwhile, a group of radical Islamists plans to use the American v ...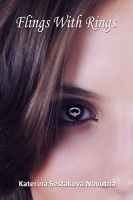 Evelina is a Hawaiian beauty with a strange hobby: she collects engagement rings from successful men without intending to marry them. She is showing her collection to a pious friend while revealing her secret tricks and opinions on men. Evelina's motivation to share her life story seems as mysteriou ...
Katerina Sestakova Novotna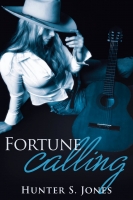 Guitars. Hillbilly Music. Nashville Tennessee Meet Dallas Fortune, a small town Tennessee girl with a gift for playing guitar. A member of her family has played the Grand Ol Opry since it began as a simple radio show in 1925. They are the minstrels, the troubadours--session players--not stars. Dalla ...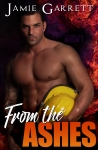 I don't remember what happened. How I ended up in the fire that I was dragged from, unconscious and minutes from death. I don't know what I was doing in a town hundreds of miles from where the police say I live. I don't remember…anything. Not even my own name.

I h ...
Millionaire in disguise . . . Type-A Honolulu financier Zack Hastings is CEO of Hastings Financial. When he's put on a forced sabbatical by his concerned father, he struggles to reform his workaholic ways. But it isn't long before he's wondering how he'll stand the boredom of so much free time. Out ...
Environmental concerns and mysterious lights in the night sky over Deer Creek have everyone on edge. After a community meeting about a proposed wind farm erupts into violence, murder is on someone's mind. A wind farm proponent turns up dead and the local UFO aficionado who opposes windmills is ...
Grouchy news publisher Hal Morris fires reporter Melanie Perkins because she takes too many photos of flowers when she's supposed to concentrate on the story at hand. She lands work as a landscaper, but there's an ugly surprise her first day at the new job. At first no one thinks Melanie could be a ...

A group of Americans go on a tour of Israel with their Synagogue. One of them has a secret. Meanwhile, a group of radical Islamist's plan to use the visitors to bend Israel's policy of never negotiating with terrorists in order to free members of their group who are being held in Israeli prisons.. ...
"Who would have thought? The mind-numbingly hot Greek from the bar isn't just a cocky bad boy in need of a little love. He's a shipping heir wrongfully accused. By me."
Category:Romance Contemporary
Enter the world of psychology and mental illness as well as that of famous writers you've loved and read stories that will tug at your heart. It's all here. Among the interviews that I have included in this book are several which I believe will be quite interesting to you. For example, the private i ...
Our families are our most precious resource. They serve as a support system, an educational network, a source of inspiration and a grounding influence for each other; now and for generations to come. The "Five Lessons From Geese" help us express our values and encourage family connectivity and conti ...
These gals are like Dirty Harry...only over 50, female, and from the south. Lillian Summer Fairview is settling right nice into the federal pen. She's even making peace with Big Martha, the toughest broad on the cellblock. After hearing Lil's granny friends recently took down a swindler, Big Martha ...
Nancy Naigle & Kelsey Browning
Justice is best served messy. Sometimes love is too.
To the people who prey on the innocent, the mundane, and the "lesser;" whose brute savagery escapes the scales of justice, time and time again; who place no value on a human life...
They're coming for you. ...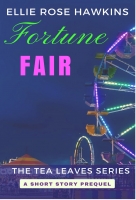 Fortune Fair is the short story prequel to The Tea Leaves Series It is 1997 and two friends, Nancy and Mickie have just finished their first year of college. They set off to the funfair to celebrate and encounter an eccentric fortune teller, The Mysterious Madame Marigold. Madame Marigold predicts N ...