~ Prophecy can be dangerous ~ In 12th century Ireland, Orlagh has been Seer to her king for forty years. He doesn't want to hear her prophecies of war and destruction, and dismisses her efforts to warn him. Therefore, she is determined to fulfill her own quest: to find a worthy heir for her magical ...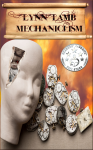 In 1632, Lord August Godwine, an Austrian nobleman, commissions Swiss clockmaker Frederick Jori to create a miniature city of automatons to amuse himself and impress the aristocracy. When Jori refuses to commit offenses against God, he undergoes brutal, unimaginable torture until the once-pious craf ...
A lost heir to the dragon throne PLUS a curvy witch who meets the man of her dreams PLUS a fight to win the kingdom! Sullivan has been wandering the world alone for so long that he's almost forgotten his dragon. Expelled from his land and forced to live among the humans, he tries to blend in. But wh ...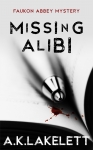 Was it something she wrote?
That's the question investigators, DI Greene, DC Ford, and their journalist friend Carter are asking, when a popular author of mysteries, romance and erotica is found dead after a party. Were her new stories based on facts rather than fiction? Did the erot
...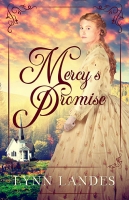 Glenn Ward needs a miracle. His wife is dying and leaving behind twin newborn sons. He returns from the war a changed man. Guilt stains his soul, and anger is growing in his heart. Anika Coltrane needs a miracle of her own. After burying her husband and newborn daughter on the same day, she is in a ...
Mia Harrington's father just lost his brave battle with cancer. Naturally, she's devastated. With her mother long-since dead, and no siblings, Mia has a great deal of responsibility to shoulder. She's also the sole beneficiary of her father's estate. Or so she thinks. Unbeknownst to Mia, her father ...

Mama Gets Trashed is the fifth book in Deborah Sharp's funny, Southern-fried Mace Bauer Mystery series. Set in the fictional town of Himmarshee, Fla., TRASHED continues the adventures of the much-married Mama, and the three grown daughters she drives crazy. When a tipsy Mama tosses out her latest we ...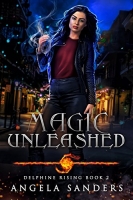 Just when Abby and her family think things are finally turning around, Delphine has the last laugh—literally. With enemies new and old coming out of the woodwork, it's hard to know who's friend or foe. Abby and Liz become trapped in a merry-go-round of illusions while Delphine becomes stronger. Abby ...
When a prominent businessman is found face down in his pool, the breakfast crowd at Jesse Camden's tearoom is buzzing. But as murmurs of murder grow, and suspicion strikes close to home, Jesse and the ladies of the Myrtle Grove Garden Club set out to find the real killer before mounting distrust tea ...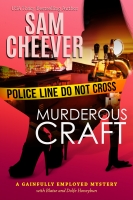 Dead End Job: When the only thing on tap is death. A corpse in the bathroom of a popular bar. An old acquaintance still nursing a mad-on from fifteen years earlier. And a cast of characters possessing secrets they'll do almost anything to keep. It's enough to make reformed (sort of) party girl Blais ...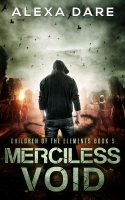 When nature refuses to be controlled, can mankind endure?

Beyond wind, earth, fire, and water...
Author Alexa Dare presents a thrilling world of the unknown in the Fifth and Final Book of the Children of the Elements series where a repentant teenage computer te ...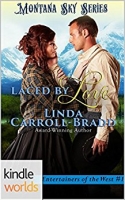 A vaudeville troupe arrives in Morgan's Crossing late in the traveling season. When an event occurs that shakes up the troupe, seamstress Cinnia decides to say no to older sister Nola who has made the sisters' decisions since being orphaned a decade earlier. Leather worker Nicolai Andrusha is lying ...
Meet Carmen Vilaro - Rune Witch, owner of the best magic store in Barcelona, and black sheep of her family. When Carmen successfully removes a spell from a bewitched human, she never thought she would get ensnared in an ongoing Supernatural Bureau of Investigation case. Her life already complicated ...
https://www.amazon.com/Memoirs-Senators-Wife-S-Ford-ebook/dp/B07WZGTPY7 https://www.youtube.com/watch?v=u0iqBX1bOXI Memoirs Of The Senator's Wife is an international best selling saga of a dark romance involving a handsome politician, a forbidden love affair between the politician's wife with a sens ...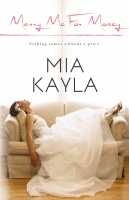 Leaving her small town behind, Bethany Casse moves to Chicago in search of a new life. Working at a top financial bank brings her into contact with two men who are as different as night and day. Kent Plack, heir to Plack Industries, has no interest in being with a woman for longer than one night. A ...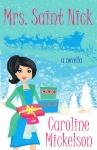 When Santa offers efficiency expert Holly Jamison a job at the North Pole, she's delighted to accept. It's not that she loves the Christmas holidays. Far from it. Everywhere she looks, from the piles of presents to the thousands of cheery elves hard at work, Holly sees ways to improve th ...
It's going to take a Beast to tame this Beauty The Enigma Earl. The Lord Phantom. That's what the gossip pages call Lord Greenwich, a mysterious nobleman who doesn't show his face in London Society. With a reputation like that, it's no wonder that Lydia Montgomery is horrified to be dragged from bed ...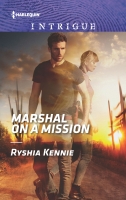 She witnessed a robbery. Now she's a killer's target. Tara Munroe thinks she's safe. Then a ruthless gang stalks her from Colorado to Mexico. Thankfully, US Marshal Trent Nielsen isn't far behind and vows to bring her home…whatever it takes. Before long, Trent realizes this mission is tough for even ...
Are love of adventure and loyalty traits worth dying for? Maddy is your typical fun-loving drama queen. Her new acting career and adventurous nature put her right in the middle of a deadly poisoning during Act Two of the play. But, does she play too much? Lea is a loyal friend, perhaps to a fault. H ...
Kasey (K.K.) Blakely never meant to fall in love with her business partner, but she did. When she accidentally stumbled into Joshua Crawford, he was just a man…a beautiful, sexy man that renders her not only breathless, but turns her world upside down. He said he always got what he wanted and when h ...
Love. Passion. No Boundaries.

How far would you go to find true love? Slip into time and discover endless desire crossing the decades with a carefully curated collection of time traveling tales.

Allow these steamy stories to seduce you. Make Time For Love!

Coll ...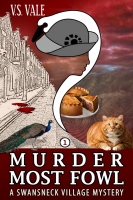 Returning home may not be in fashion, but solving a murder never goes out of style… Despite the Swan family now promoting Swansneck village as a nostalgic Victorian tourist attraction for Lancashire's cotton mill heritage, Jenny Bradshaw had never wanted to set foot in the place again. But a failed ...
Amelia Spelled has had a bad week. Her boyfriend dumps her when she inadvertently gives him food poisoning; her workplace, a telecommunications center, fires all their staff as they are outsourcing offshore, and she is evicted due to smoke damage resulting from her failed attempts at baking. Amelia ...