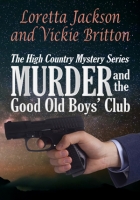 Threatened victim, waiting grave…Sheriff McQuede is called to the cemetery by Ben Ward, a member of Durmont's Good Old Boys' Club. Ward's tombstone, where he plans someday to be buried with his first wife, is vandalized. A menacing date of death, fast approaching, has been drilled into the stone, an ...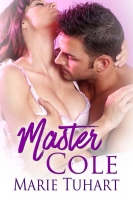 Janie Murphy's glimpse inside of lifelong friend Cole Daniels' special playroom has her intrigued, even if she has no physical experience with such wild pleasures. She only knows she's been attracted to him for years and yearns for a relationship between them – and she's not afraid to try a little k ...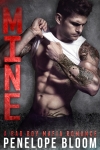 My enemies wish they had never met me, and women wish they could forget me. I'm busy carving a name for myself in the mafia underworld, and I don't have time for the women who chase after me and wanna tie me down. They can get in line for the wildest f*ck of their lives and then they can get lost. I ...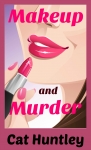 It is early autumn, and Dixie Mae Carver is enjoying working as a Beauty Maven Cosmetics representative in her small hometown of Friendship. Her business is off to a great start until she finds one of her wealthy customers murdered by a knife-wielding maniac.

When Detective Harlan G ...

lthough Sheridan Hendley is not a sleuth, when her colleague is murdered she assists the Detective in gathering information. Unfortunately, a close friend quickly becomes the prime suspect and Sheridan is motivated to prove her innocence. As Sheridan draws connections among the people in Adam' ...
Beth wasn't looking for commitment. She was running from a disaster of a relationship, and now she's looking for a little fun while on vacation. Matt wasn't looking for a girlfriend. But he needed one for his parent's anniversary trip. It was just a steamy vacation fling, love was never part o ...

From seven time Amazon All Star comes a new cozy mystery series! What could go wrong at a world class fishing lodge in the charming town of San Martin de Los Andes, Argentina, home of gauchos, leather, and chocolate? When Ray Martin, the wealthy owner of Moving Graphics, is murdered on a cor ...
If you like Westlake or Hallinan - You'll love Missing Amanda Revenge is a dish best served quickly Chicago in 1958 is a very dangerous place. When private eye Lou Fleener and his friend Dion Monkton are tricked into helping a Chicago mob boss in his takeover of Mayor Daley's office, it makes the ot ...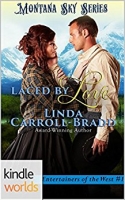 A vaudeville troupe arrives in Morgan's Crossing late in the traveling season. When an event occurs that shakes up the troupe, seamstress Cinnia decides to say no to older sister Nola who has made the sisters' decisions since being orphaned a decade earlier. Leather worker Nicolai Andrusha is lying ...

After her husband's unexpected passing, retired secretary Rose Calahan just wants to give her heart proper time to heal. Before she has a chance to, her former private investigator boss is found murdered. Even more, the murder seems to be tied to an old case that Rose helped her boss in solving. All ...
With her own world facing catastrophic environmental collapse, Briella's only option is to seek refuge on the planet Roun, but the cost of her choice will be her freedom. Upon reaching her new home, she is met by Gastion, ...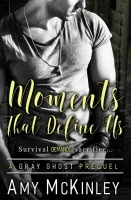 Some days are a gift, while others are a lesson in survival. Every day Jack spends with his girlfriend Jenni, feels like it could be the last. Her brother, Rex, is the local big shot drug dealer who's gunning for him because he's dating his baby sister—and he hates Jack. Homeless, Jack lives in an a ...
It's going to take a Beast to tame this Beauty The Enigma Earl. The Lord Phantom. That's what the gossip pages call Lord Greenwich, a mysterious nobleman who doesn't show his face in London Society. With a reputation like that, it's no wonder that Lydia Montgomery is horrified to be dragged from bed ...
Are love of adventure and loyalty traits worth dying for? Maddy is your typical fun-loving drama queen. Her new acting career and adventurous nature put her right in the middle of a deadly poisoning during Act Two of the play. But, does she play too much? Lea is a loyal friend, perhaps to a fault. H ...
They don't know their own magic... 10 quests. If one fails, all fail. And one will never return. ... Melissa is the first. Lost and bewildered after being unceremoniously dumped by her boyfriend, seventeen-year-old Melissa wants nothing more than to curl up with her pain. But then she's summoned by ...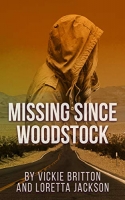 Sixteen year old Lisa slips away from home to go to Woodstock and does not return. She leaves her thirteen year old sister, Eve, to cover for her. A drifter, who calls himself Spirit, has persuaded Lisa to go with him to the rock festival. Their widowed mother blames Eve for hiding the truth from he ...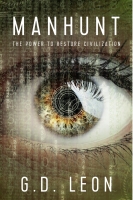 Three rebels have the power to restore civilization or dive deeper into total chaos… Niklas is coming to terms with the destruction he's wrought. His data scramble crippled technology toppled the government and left the Eastern Seaboard a nuclear wasteland. He craves peace, but that's the last thing ...
When the Agatha Christie Book Club signs up for a cruise on replica steamship the SS Orient (a real ship that once sailed between London and the colonies) they expect little more than a nostalgic journey back in time. What they get has eerie echoes of the original Orient Express, including a passeng ...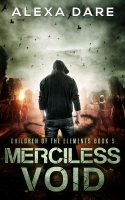 When nature refuses to be controlled, can mankind endure?

Beyond wind, earth, fire, and water...
Author Alexa Dare presents a thrilling world of the unknown in the Fifth and Final Book of the Children of the Elements series where a repentant teenage computer te ...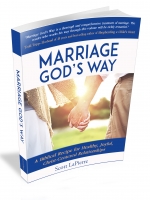 God wants your marriage to be a joy and blessing, but you must embrace the principles in His Word! Nearly everything in life comes with instructions--from the cell phones we use to the automobiles we drive. Yet when it comes to marriage, many people struggle without proper guidance. Couples experien ...
A simple act of kindness dumps a young healer into a web of Magic intrigue and war. When Catrin of Ironlyn arrives at the crumbling Wyvern Towers to unite Wild Magi Logan Silvermane aka the Weatherman with his baby son, she discovers the place in ruins. Logan is there on mission to convince an old f ...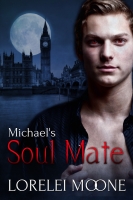 Some vampires have trouble figuring out how they want to spend eternity, but playboy Michael Odell isn't one of them. He knows exactly what he wants: fine wines and beautiful women fuel his passion and he's ma ...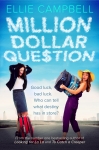 What can rock your world faster than winning or losing a king's ransom overnight? Just as a huge financial scandal throws New Yorker, Olivia Wheeler, from wealth and success to bankruptcy and shame, struggling impoverished single-mother Rosie Dixon wins an unexpected million pounds. Good luck? ...
Laura Richardson has been devastated by bad relationships and just wants to find Mr right and if that doesn't work for her Mr right now and is the type of woman that sticks to her age bracket that is until she decides to just test the waters and throw caution to the wind to try love with a younger m ...
Once again, Al Quinn's wish to lead a quiet life as a retired sheriff's department detective gets interrupted. This time, a female con artist has ripped off a charity drive his brother, Maury, and his sister-in-law, Bonnie, are heading.

Sheriff Clayton also wants a favor. He asks Al to lo ...
The apocalypse—I've got this—right?

I'm Laura, and I juggle it all; family, new love, pregnancy, and my job's hella demanding. Oh, and I do it all in the snow-drenched, post-apocalypse of global nuclear war. My job is keeping my peop ...
With Christmas only three days away, Carol Claus agrees to her father's request that she leave the North Pole on a mission to help save Christmas. Joining single father Ben Hanson and his children for the holidays seems an easy enough task until Santa informs her that Ben is the man behind the distu ...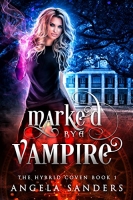 A night of celebrating a new beginning ends in a nightmare that Grace can't escape. When she wakes up in a strange place three days later, she realizes her life has been turned upside down. She's been forced into a world where magic is real along with monsters of myth. The vampire who marked her is ...

Another murder in small town Cold Creek has tensions rising. Clive Johnson, the groundskeeper at Cold Creek College, is a convenient scapegoat for a police chief. Convinced Chief Pfeiffe has it all wrong, Sheridan Hendley sets out to help prove Clive's innocence. Not everyone is pleased by her enthu ...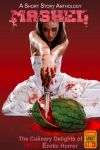 It's like Scary Movie meets 50 Shades on The Food Network!

MASHED is an anthology of 17 stories culled from over 200 submissions and includes authors from around the world.

Each story is a unique blend of horror, humor, food and sex. Resulting in tales that will lea ...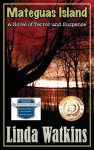 What could be more idyllic than to live on an island off the coast of Maine? That's what Bill Andersen thought when he moved his family to Mateguas. But Mateguas is more than just pristine beaches nestled between rocky sh ...
Former Miami Detective, Jenny Pickett, is loving life in the small Montana town of Forest Pines. That is until local businessman, Donald Sands, is found murdered on the local golf course. Young and inexperienced Sheriff, Steve Calder, needs help and turns to Jenny to assist him in his investigat ...