Kasey Phillips thinks her biggest problem is deciding whether to photograph Cody Tuggle's honky-tonkin' tour, until an accident on Route 58 claims the life of her husband. In a desperate race against time as a hurricane threatens the eastern seaboard, they search for her three-year-old s ...
Can true love prevail against prejudice and deceit?
After a bitter betrayal, Dawson Blackhorse won't allow anyone to run roughshod over his heart again…especially not the woman he was once foolish enough to trust.
The rodeo circuit gave Dawson an escape after ...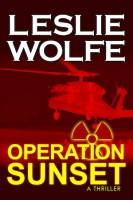 Private investigator Alex Hoffmann has a clear mission: to identify and eliminate the deadliest terrorist mastermind in history. She doesn't know his name. She doesn't know what he looks like. She only knows he's Russian. The moment she learns more, it's already too late. The ...

A stimulating and sometimes dangerous romp through unknown space by a teenaged girl, who must also deal with her mother's injury, a demanding toddler, and an alien pet that seems always to be somewhere he's not supposed to be. Iris Demming, her mom and little brother, with their alien pet, Omni, ar ...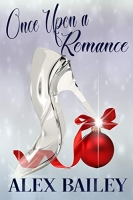 When Sophie's eight-year-old niece, Ariel, asks Santa Claus for a single wish to honor her mom's memory, Sophie knows she must grant it. Unfortunately for Sophie, Ariel's wish is to ride her mom's favorite ride on Christmas day, and it's at the last place on earth Sophie wants to visit—Walt Disney W ...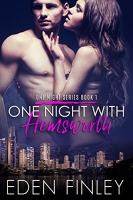 Cole Turner's ex-wife is getting remarried. No amount of alcohol can drown that out, but taking home the hot brunette at the bar is a good enough distraction. That's all Paige is meant to be—a distraction. Paige Minor is too busy studying for her law degree and getting over a bad breakup to care abo ...
Warning: The Bermuda Triangle is a portal to another dimension. And it takes Amanda to the land of God. Will she survive? They call their world Tuala. There is magic. And there is psychic power. The denizens of this world can travel at the speed of thought. It can be dangerous for a mortal from Eart ...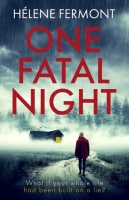 One woman's quest for revenge unearths a fatal secret from her past. Astrid Jensen holds one man responsible for her mother's suicide, and she'll do whatever's necessary to get close to Daniel Holst and destroy his life – even if it means sleeping with him to gain his trust. Astrid knows he's not wh ...
Perhaps once in an epoch, events force evolution to take a giant leap and a life form arises that is aberrant to that from which it sprang. This process is known to science as Of Sudden Origin. Call them zombies if you mu ...
When the Democratic President Elect dies three days after his election, the nation is thrown into Constitutional chaos. The Democratic Party must find a replacement and hold its narrow 272 Electoral Vote together. Three Electors are faithless, one honest and two bribed. As a result, the election ...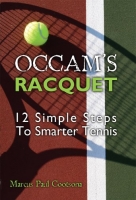 Written by tennis teaching professional, Marcus Paul Cootsona. Occam's Racquet focuses on the twelve most important parts of the physical and mental games of tennis. No matter what strokes you use, the ideas in here will make you the most effective player you can be.
I can't get that enormous prick out of my head. Penny - Jasper Stone is massive in every respect. He's a beast on the field, an animal off it, and just what we need to turn our season around. Medal winner, star athlete, one hundred percent alpha male at the top of his game. The trouble is, it& ...
In an action-packed tale of secrets and lies in small town America, Chet Walker is a man forced to make decisions that will affect his future and the life of the woman he loves. Witness to a car crash and in receipt of a cryptic message from a dying man, traveling musician, Chet Walker, reaches the ...
The terrorist leader and financier Matt Jacobs has figured out a plan to eliminate the President. He is relying on John Cannon's stature as a hero to help him carry it off. John finds himself walking the fine line of pretending to help Matt while trying to figure out a countermeasure to the pla ...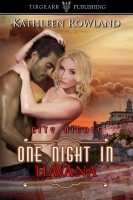 A desperate competition and sizzling attraction leads to dangerous desire. New York Marine biologist Veronica "Roni" Keane is attending the Havana Bay Conference in Cuba. Tomorrow only one grant will be awarded which will provide the winner with professional recognition, resources for a project, and ...
After a year in Paris studying painting at l'´Ecole Nationale des Beaux-Arts, Hélene Simard returns home to Quebec City in 1939, with a secret. She has a German fiancé. She can conceal his identity, but not the baby she carries. Hans Werner, her lover, was drafted in the German army, and his dreams ...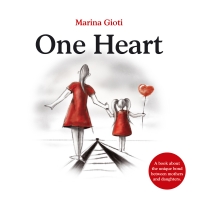 he minute our children are born they steal our hearts forever. A book about the unique bond between mothers and daughters.
The idea for this book came from a letter I wrote to my daughter when she was only two years old. As the relationship between a mother and a daughter often goes throu ...
Six years ago, Dr. Marla Grant gave into temptation with a gorgeous man. Now a single mom to a little girl, Marla finds herself in a dilemma when the funding for her community clinic is threatened by none other than the powerful billionaire of her long-ago fling and unsuspecting father of her child. ...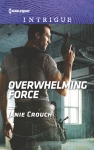 Despite an illustrious career as a top hostage negotiator, Joe Matarazzo is haunted by the past. It was a year ago that three innocent lives were lost under his watch. But Joe isn't the only one who remembers that day. When Joe's exes begin to fall victim to a violent stalker, Joe seeks the help of ...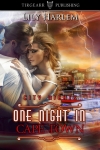 The week before her big day, Tia catches her fiancé getting down and dirty with her best friend. She quickly washes her hands of them both. But why waste a perfectly good and very expensive honeymoon to her dream s ...

What happens when the past threatens the future Miranda and Jason fought for? Miranda thought she finally had it all -- love and a family. But when a rich and successful ex-lover from her past surfaces, Jason's insecurities flare up. Unable to bear watching Miranda give up her dream because of finan ...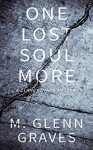 Clancy encounters an old friend who has more on his mind than simply a nostalgic reunion. His cryptic clue to a crime that has plagued her for too many years – the murder of her father – drives her headlong into a double murder investigation that extends from Tidewater Virginia to Detroi ...
*2018 Booksellers' Best Finalist in Erotic Romance* He was everything she never wanted and everything she craved. Four nights. Three cities. Two people running from their pasts. Will one more night ever be enough? No-nonsense Alice O'Connor came to Stockholm for work, not to fall in love. But when s ...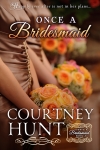 Happily ever after is not in her plans... Always a bridesmaid… And that's exactly how professional bridesmaid Lauren Bennett wants it. All she'll allow herself to indulge in is a quick occasional fling or a one night stand. She won't risk falling for someone and ending up trapped ...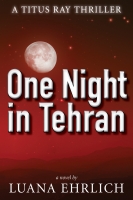 When he starts searching for answers, an assassin begins his own search—for him. In Tehran, while hiding out from the Iranian secret police, CIA officer, Titus Ray, finds shelter with a group of Iranian Christians. Compelled by their unwavering faith, the battle-hardened agent becomes a believer sho ...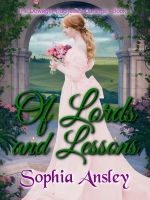 Barely seventeen, beautiful but naive Lady Catherine Gresham prepares for her entrance into London society. She's convinced that she won't meet a suitable suitor at the glamorous dances during her first season, especially when it's cut short. Despite all odds, the heart will hear its own beat. And w ...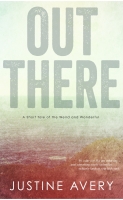 It's a day just like any other day... until something utterly unfamiliar suddenly lands in your back yard. Susan is the epitome of the happy housewife, contentedly conducting her daily ritual of cleaning her home and keeping everything just as it should be. Wrapped up in her own little world within ...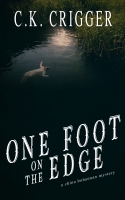 The gay 1890s aren't always. Gay, that is. Sometimes life is dangerous. In 1896, there aren't many career choices for a young lady. China Bohannon has fled one bad situation and is looking to start her life over as a strong, independent woman in the wild and woolly town of Spokane, Washington. The t ...