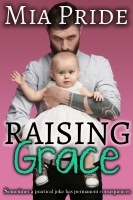 Brent In college, I had everything I could ever want: A budding career and the love of my life, Crystal Macintosh. She was my high school sweetheart and my twin sister's best friend. But one night, a practical joke went bad, and the joke was on me. I lost Crystal that day, and along with her, all I ...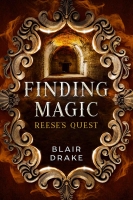 Not all magic powers come with a wand. 10 quests. If one fails, all fail. And one will never return. ... Now it's Reese's turn. With only weeks until graduation from Gray Cliffs Academy, Reese has his eye on breaking free. He wants out of this school and to get away from the people who sent him ...
Book three in the epic fantasy romance series, The King's Riders! She's on the run, but doesn't know it... Raised in the security of the king's castle, Lady Elissa Durroc remembers nothing of the death of her family or how she survived it. As an elemental mage with control over all four elements, he ...

Abandoned by his family as a young child, Killian Thomas is suddenly given one chance to find answers to his past in a strange realm. A mysterious community, bound to protect the realms, promises to help him on his quest if he aids in a desperate search for the lost relics of the realms. Each magica ...
The USS Carl Sagan blasted off from an overpopulated Earth in search of survival. Three centuries later, descendants of the Sagan's first crew return to find Earth void of human life and all Humanity's footprints in ruin. Upon landing, the Sagan's crew struggles to uncover the mystery behind their a ...
The invitations are sent.
Champagne glasses are full.
Paparazzi wait, breathless for the perfect shot.

For the event of the century.
The eyes of the world are fixed on the opulent fairytale unfolding in tropical paradise.

If they ...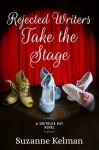 After months of playing the lottery and hoping for an uptick in her dog-boarding business, Janet's friend Annie must face the inevitable: the bank is foreclosing on her family farm. But thanks to the Rejected Writers' Book Club, Annie doesn't have to face it alone. With just a few ...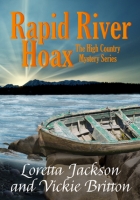 After McQuede is jilted at the altar by his long-time girlfriend, Dawson convinces him that a relaxing river rafting trip is just what he needs to get over his heartache. Unknown to Dawson, McQuede has also come along to investigate the disappearance of a young man who has recently vanished from the ...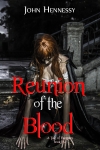 "By her blood we are made, by the spilling of her blood will we become undone." – Nina O'Hara, Innocent While She Sleeps *** Bound by the vampire's blood, two men embark on a mission that may result in their deaths. They plan to do, what no human has yet achieved; and p ...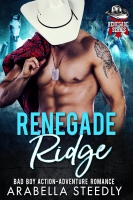 Saddle up for a wild ride… Jake is in trouble again… but this time it's not with the law. He's forced to turn to Dr. Vanessa Hart… The young, HOT inexperienced veterinarian who is new to town. When she shows up at the ranch to treat his mare, they get off on the wrong foot… Jake can't deny his attra ...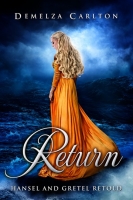 An unlikely duo. A wicked witch. Whatever it takes to find their way home. Once upon a time… Rhona is certain her stepmother wants to kill her and her sisters, and she'll stop at nothing to do it. Leaving them in the woods alone, drugging their food and drink…is nothing safe? Bitter at his br ...
When Ash and Grace return to Falcondell there have been a few changes. There is a new bad boy in Town who shows no fear. Life is certainly not going to be easy for anyone this semester and the strain soon begins to show. Skylar is also out for revenge and makes no secret of it. Grace begins to fear ...
Lead Council member, Christoph, is dead by Elyse's hand, and Descendants have begun to emerge, exposing their secret to the world. Some see this as the prophecy come to fruition, but the prophecy caries a heavy consequence. It was never meant to be as peaceful as most had hoped. Humans and Descendan ...
As a young man I traveled to West Africa in search of my identity. I am a man of color, who was born in England. I visited West Africa in the mid-seventies before that area exploded into violence, and witnessed the displacement of its people. My adventure lasted 18 months, and covered the countries ...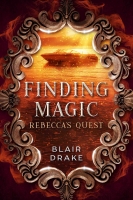 Rebecca is in a nightmare. Can magic save her and those she loves? 10 quests. If one fails, all fail. And one will never return. ... Now it's Rebecca's turn. On the eve of Rebecca Martin's eighteenth birthday, fate throws her into a mysterious and thrilling adventure. Bounced around like a pinba ...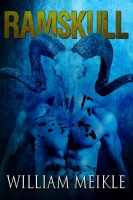 A Scottish tale of terror. When Sergeant Dave Wilkes and his constable, John Campbell, are called out to a remote island, it is to investigate a simple case of sheep worrying, what they think is a routine job. But upon arrival at Leita, they find the community to be empty, the shops and houses lying ...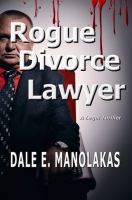 KINDLE UNLIMITED ~ [Mature Subject Matter] ~ Based on a real case, for decades divorce lawyer Gary Stockton sexually harasses, subjugates, and abuses his "special" female clients. To him, they are the perks of his practice. After his legal bills drain their money, the quid pro quo for his continued ...
What if the serial killer you were chasing was closer than you think? Small town detective, Shelby Moore, has kept a case board on her mother's ten year old murder in her basement. When beautiful women start dying with the same words next to them that was next to her mother, Shelby believes she may ...