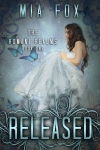 A Genie who has travelled throughout time...
Two Demon Gypsies with an insatiable quest for power...
And the teen girls whose existence threatens them all.


Charlotte and Samantha appear to be average high school teens. In fact, as far as the popular girls are concerned, th ...
Rege Rovnitov battled his way out of the darkest hell hole in the charted universe to become the best tracker in four galaxies. Fighting injustice, he and his brotherhood have spent their lives with one foot on the shady side of the law. When the daughter of one of his allies is abducted by slavers, ...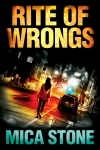 Honor thy father and thy mother.

Stress is a constant in Detective Miriam Rome's life due to her heavy caseload. Now she's facing an especially gruesome crime: a pediatrician's wife has been brutally murdered, and a Bible verse written in her blood is found at the ...
Five short romantic reads from a quartet of award winning Aussie writers: The bookbaybz: Wren, Melanie, Tanya and Mich. A lady's reputation a short sweet regency, by Wren St Claire: Lady Marianne Westcott's reputation is in ruins, but her father's solution to the problem makes her nightmare complete ...
On a train to Rawlins, Wyoming, Jace Keeler plays poker with four strangers and a mysterious woman, Deliah Cade. Mid-game, train robbers strike. When Jace chases after bandit, Willie Starks, who is fleeing with the payroll money, lawmen mistake him for one of the outlaws. He rides off wounded, is re ...
loretta Jackson and Vickie Britton
The nightmares began in Jinny's childhood. Years later, a handsome, young therapist, Dr. Conall McCrae, offers to take Jinny to the source of her dreams. But the doctor's methods, including past-life regression, lead Jinny on an unexpected journey from Las Vegas to the Isle of Skye, where rememberin ...
When Ash and Grace return to Falcondell there have been a few changes. There is a new bad boy in Town who shows no fear. Life is certainly not going to be easy for anyone this semester and the strain soon begins to show. Skylar is also out for revenge and makes no secret of it. Grace begins to fear ...

Graduate student Raina Sun is on a quest to collect an outstanding loan from her college advisor. When she stumbles on his dead body, she becomes the prime suspect. And the only man she ever loved reappears as the lead detective and wants to reignite their passion (or at least he's sending out smoke ...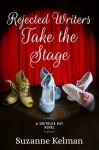 After months of playing the lottery and hoping for an uptick in her dog-boarding business, Janet's friend Annie must face the inevitable: the bank is foreclosing on her family farm. But thanks to the Rejected Writers' Book Club, Annie doesn't have to face it alone. With just a few ...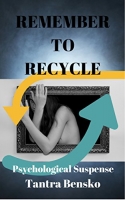 What if the homeless men going through your recycling know more about your life than you do? Like who is going to die. One of the recyclers, Dave, wearing disguises he keeps under a bridge, memorizes the information in people's bins. He, like many others, idolizes the Rescuers, a supposedly neutral, ...
A nurse and an ex-convict must put their differences aside to stop a drug ring in their town. When Marah's mother goes missing and Tanner Evans shows up on her doorstep after all these years, how can she trust it isn't him causing trouble for her family again? Unable to save one brother, Marah becam ...
Red Mountain in eastern Washington is home to a community of eccentrics. Otis Till, the area's visionary winemaker, has been known to howl at the moon--fully nude. Single mother Margot Pierce moved across the country to build an inn, but so far all she does is binge on gelato, the Hallmark Channel, ...
She must keep her family safe.
He thinks Jesus can be trusted.
Will they join their hearts in the new Millennium?
Santa Cruz County, California. Aahana marked the start of the Misery when her child and thousands of Christians were taken by alien Geebor. Seven miserable years la ...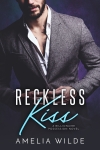 Seventeen year-old Jackie learns she's not human but part of an exciting and dangerous supernatural community. Because of her newly discovered magical abilities, she's picked to train with a group of powerful young shapeshifters who work to defend their territory. During her training, she meets Garr ...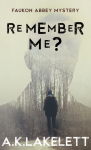 What happens when your past catches up with you? If what you did back then, shows up now?
A seemingly ordinary man, with no enemies is found dead in Tersel Woods, with no identification, not even a mobile phone. Clearly someone wanted him dead, but ...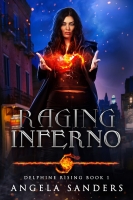 Two years have passed since Abigail Blanque's life was changed forever. After suffering a great loss, she fed into her darkness and pain, killing every rogue vampire within her reach. Abby finds herself marked by an evil ancestor hell-bent on returning from her talisman-encased prison. She needs Abb ...