When beloved town matriarch Pearl Clemmons dies on a warm June afternoon, the folks of Adams Grove, Virginia, can hardly believe it. Sure, Pearl was eighty-five years old, but everyone—particularly her granddaughter Jill—just assumed she would live forever. Now Jill must return home to s ...

It's a rainy day...what's a kid to do? Play outside in the rain of course! Mom is usually willing to enjoy the fun, but today, she hasn't even showered yet. When her daughter persists, mom gives in and simply showers in the rain! Join in on the fun any mom can have by going back to being a kid at he ...
First came A HEAVENLY CHRISTMAS and now we have the riveting sequel, SOMEONE TO LOVE. This book is light on suspense and heavy on romance, and a perfect read anytime of the year! Allison Cornwall was forced to leave her hometown in Connecticut and live life on the run from an ex-boyfriend turned s ...
Victoria Hill's son is missing—her worst nightmare realized. A nightmare made even more terrifying because, he's in the hands of her father, a bounty hunter intent on connecting with his relations regardless of their attempts to escape his grasp. While Victoria's mother, Honey, had changed their ide ...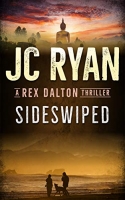 When Rex nearly bumps into someone from his former life, it's time for Rex and Digger to get out of India. Rex goes to Thailand, where he plans to undergo cosmetic surgery to change his looks and hide from people in his past. But then he meets Sunstra. Her name means 'girl with beautiful eyes'. Righ ...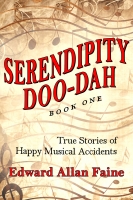 "A fun and breezy reminder that a lot of talent and a little luck can be a powerful force." In this collection of entertaining anecdotes, Edward Faine celebrates the role luck has played in the creation of many of our beloved songs. Favorites like "Somewhere Over the Rainbow," "Blue Skies," "Strange ...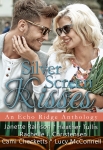 Silver Screen Kisses is a collection of stories inspired by movies from everyone's favorite list. Written by award-winning and bestselling authors, these contemporary romances take the reader back to Echo Ridge in t ...
Rachelle J. Christensen, Janette Rallison, Heather Tullis, Cami Checketts, Lucy McConnell
Top psychic spy Fay Avalon saw too much on her latest mind traveling mission and is now on the run from her post-catastrophic dystopian government, searching for the truth and proof. She escapes but is shot down, landing in the arms of the enemy. In Drakker and Arlo's world, women are so rare ...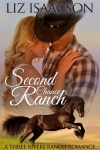 Squire wants to forgive Kelly for ignoring him a decade ago. He'd like to provide the stable life she and her son need, but with old wounds opening and a ranch on the brink of financial collapse, do they have the patience and faith to make their second chance possible?
Best-selling romance writer Stu Summers expects fawning praise and flirtatious smiles from his female fans. But when his editor at Little Brown Pelican informs Stu that his latest manuscript is nothing more than a hack-job, Stu's carefully crafted career begins to unravel. Stu has one week to delive ...
Perri finds herself attracted to two men, one a mysterious rogue and the other a steady lawman. Which one can be trusted? How will she discover her heart?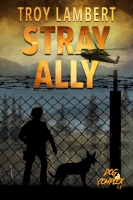 A strange accident on the freeway, accusations of murder, and an encounter in the Idaho wilderness all propel Todd Clarke, not exactly one of the good guys, into a new friendship with a dog named Sparky in this canine military thriller. But Sparky is no ordinary dog, and there is more going on than ...

USA TODAY Bestseller! 17 Brand-New, Exclusive, Stand-Alone Paranormal Romances. Never before released! Something bewitching hides in the night. Seductive vampires, sexy-as-hell shifters, dominating dragons, and possessive spirits will take your breath away. After one taste of their delicious darknes ...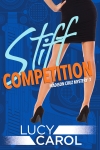 Speed dating, cocktails, and… corpses? It's always something. With everything blowing up in her love life, her job life, and her confidence, Madison finds herself on the rebound, unable to sort o ...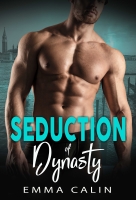 A sexy aristocrat. A wild-child inner city cop. A crime wave of passion. Feisty London street cop Shannon Aguerri walks a dangerous line between her methods and justice. After one-too-many maverick missions the bosses lose their nerve. When she's moved out from the city she rapidly discovers there's ...
Abby… It was supposed to be just one summer… the one where I got myself together, figured out my life plan. I finished law school…passed the bar, got a good job…followed the rules, but it's never been good enough. Roman Winters awakened something inside me besides c ...
Damien's screwed. His father's been kidnapped and the steamy art collection he's been forced to steal needs a restoration expert in a hurry. Cassandra's his last hope but she's having doubts, questioning his story, making his muscles hard with tension. He's going to have to find a way to ease her mi ...
Vanessa's life has been tainted by secrets and the scars of a past she can't forget. When that past forces itself into her present life, she is faced with unspeakable truths and undeniable danger. Damaged Goods. Victim. Slave. Vanessa promised herself that none of those labels would ever touch her a ...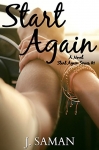 I had the perfect life. Then an accident took everything I loved.
After two years of barely getting by, I need to get away from here.
My plan? Drive across the country until I find a new place to live. There is just one problem with that. I have to take an old family friend along for the ...
Adventurous student, Hot older man: Vacation romance.
Sophie is a bright young college student, who has a vacation romance with Alex, an older man. He is so much more mature and worldly than any of her previous boyfriends and treats her like an adult and an equal.
As ...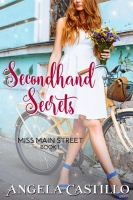 Clean, Christian slice-of-life women's fiction with romance. Every small town has its secrets. Darcy's have been locked up inside her since that last summer when she left Wimber, Texas, and the boy she loved, for a glitzy life in Los Angeles. Seven years later, her gran's passed away. Darcy's been n ...
Poppy Peters, sometimes-sleuth and recent pastry school graduate, is soaking up the southern sun as the new official pastry chef of Magnolia Harbor Inn and Spa. But the sunny tourist town of Gator Bay is anything but pleasant when a country music star turns up dead in one of the hotel rooms...after ...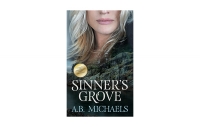 The perfect family? It cracked when Jenna Bergstrom was fourteen and shattered a few years later. Secrets followed by tragedy will do that to you. Now Jenna's ailing grandfather needs her expertise to restore the family's legendary artists' retreat known as Sinner's Grove. Reluctantly she agrees to ...
Theresa is the youngest of three sisters who, through their magical talents, share in keeping the world in balance and harmony, as well as ruling the wolves. Her magical powers are blocked, however, and can only be freed when she learns to accept herself and all her gifts – including the gift of her ...
When Jim ran out of that farmhouse in Forgotten World, not only did he leave the promise of safety behind, but he was sure he was about to meet a horrible end. Amira has lived most of her life surrounded by silence, and this new world has dangers lurking around every corner that could mean the e ...
Nicki Cartwright is one snowflake away from losing her dazzling TV camera smile. Between her mother interfering in her non-existent love life, a spotlight-stealing co-worker, and the threat of the snow storm of the decade, Nicki wants nothing more than to run away to a tropical beach. Instead, she l ...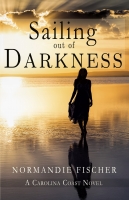 Love conquers all? Maybe for some people. Samantha flees Dodge--or rather Beaufort, NC--to free herself from a relationship that should never have happened. But does she leave in time to stave off trouble for others as well as herself? Teo isn't looking for romance or anything other than the next pl ...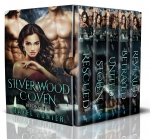 What if you had no memory, not even of being a witch? Templar Michael Charbon has been watching the young witch for months. Homeless, beautiful, and living in Central Park, she seems to charm everyone she meets. They shower her with kindness, and yet he never witnesses magic. Only when he rescues he ...
How well do you know those closest to you? Jessica McDonald appears to have it all: a successful London banking career, a happy marriage, and good friends. Then a terrorist bombing rocks London in the wake of the Brexit referendum. She narrowly escapes injury and tends to others wounded at the scene ...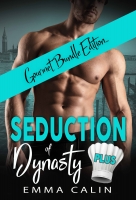 Bargain book bundle – includes the steamy romance novel 'Seduction of Dynasty' PLUS 'Seduction of Taste', an illustrated companion recipe book. Read the romance – feel the passion – taste the love! A sexy aristocrat. A wild-child inner city cop. A crime wave of passion. ...
Dana Kane, the Area Master of Michigan, knows how to handle a heavy workload. With monsters lurking at every turn, her hunting abilities have never been in such high demand, but the number of Hunters available in the area has never been lower. Iva Morrell, her rival out of Ohio, has been busy too, b ...
Chrishaun Keller-Hanna, K D Brock
https://www.amazon.com/Second-Chance-Marquess-Book-ebook/dp/B01N80K1I3/ref=sr_1_1?ie=UTF8&qid=1489807448&sr=8-1&keywords=s ...
Burned-out high school teacher Deena Sharpe is ready for a change. She has no idea a fifty-year-old murder case is about to turn her life upside down. The Perry County Sheriff's office has found a skeleton in the closet…literally. When they identify the man's body fifty years afte ...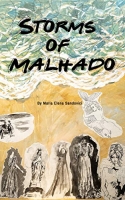 Galveston Island, Texas, September 2008 Katie doesn't believe in ghosts. And she certainly doesn't believe the rumors that her family's home is haunted, despite its tragic history: two young women who lived there in different eras died in hurricanes – one during Hurricane Carla in 1961, one during t ...
For two days in the year 1862, the bloodiest battle of the American Civil War held theatre in southern Tennessee – a patch of land called Shiloh. Thousands of soldiers on both sides of the conflict lost their lives, and tens of thousands more were badly injured. For twin brothers Henry and William, ...
It was supposed to be his first mission, but it would change Rain's life forever. He was an untested executive officer, a former hotshot ace pilot veteran from the most recent war. Commanding a ship was all new to him. His first mission was supposed to just be a short test of an experimental new dri ...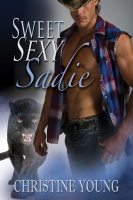 From the first time Sadie's eyes met those of Brody McKenna in the hot Sierra Madre Mountains, theirs was a potent attraction—not gentle, slow, and easy, but hot, hard, and all-consuming. The daughter of a dysfunctional family, Sadie had dreams no man could wrench from her with hot sex and an all-co ...
In the spring of 1867, two strangers arrive in the village of Afton, Iowa, where the Whitlocks have settled: one bringing trouble to the Whitlock business, the other bringing promise of family fortune. The visitors draw Suzanna Whitlock and her scattered family into the political and social upheaval ...
Smiles Under Pillows explores the vulnerability of smiles through poetry. Every poem in this collection began with a reaction that reflected its true essence. Whether happy, sad, bitter or angry or sweet, a smile is a language all by its own. Not only are they the best gift we can give one-another, ...