Snarky food critic Josie Tucker usually can soothe any problem with food or drink. Missed bus? Mango-orange smoothie. Mild doldrums? A piece of peppered beef jerky. But lately, she can't stand the smell of a watery cup of broth. Being at the mercy of an indignant and vengeful stomach is no cup of te ...
Phantom Clowns and a decades-old murder mystery To save her daughter from a horrible fate, a young mother must unravel a haunted house mystery and recall a blocked childhood memory. There's a serial killer stalking the children of White Oaks. When a neighbor child goes missing, Diane decides to move ...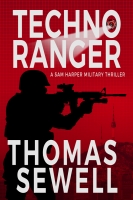 North and South Korea are on a collision course with the prospect of reigniting war! If 1LT Sam Harper can't defeat the rogue general's forces, his friends and new Ranger family will be destroyed. Sam, a surfing engineer, tries to fit in on his new job. His team identifies security vulnerabilities i ...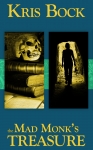 A legendary treasure hunt in the dramatic – and deadly – New Mexico desert.... Reviewers give it a 4.6 star average: "The story has it all – action, romance, danger, intrigue, lost treasure, not to mention a sizzling relationship...." The lost Victorio Peak treasure is ...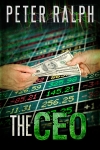 Douglas Aspine knew that being CEO of a public company was twenty times more lucrative than winning the lottery. He was forty-five and time was running out when fate dealt him an unexpected opportunity. The company was old, staid and well-respected but it was under performing and Aspine was determin ...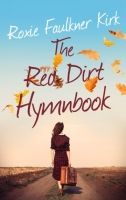 Ruby Fae McKeever is realizing that she made a terrible decision when she dropped out of college two years ago to marry that sweet-faced JW Jasper and join his family's traveling revival ministry--or, as her Daddy had put it, when she "run off with the dang-fool Jesus Circus." She'd thought at the t ...
Suspense, intrigue, and dazzling plot twists power this tale of an FBI special agent and rookie investigator racing through the darkest layers of Minneapolis to chase a sinister Federal Reserve robber. FBI Special Agent Jack Miller, pulled into a high-profile case to mentor a new agent, finds himsel ...
Something strange is happening in the city of Everett, Washington and Father Niccolo Paladina is tasked with investigating possible demonic activity. Nothing is as it seems, however, and things quickly begin spiraling out of his control. When his path crosses with that of an old rival, they discover ...
What if...

your best friend started a rebellion in the middle of a war?
your lover awakened a deep evil and helped it grow?
your people were too cowardly to face a battle?
you stole an ancient power source?
you gambled with the fate of the ...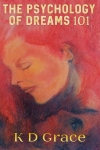 Amy Bree's reckless actions result in death and her dismissal from the FBI. A visit from a mysterious priest propels her back into the fray, as she is partnered with an ex-spy, with fearsome computer skills, and tasked to hunt down and kill the serial killer known as the Blood Sucker. Their qu ...
Davis Summerfield thought he was retired and living the good life; that was before he had to accept an offer he wasn't at liberty to refuse. Interplay, a secret government agency wants him to head up their space exploration/research department, but he soon learns there is an infiltrator from w ...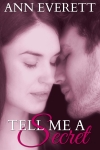 Jace Sloan has it all. He's smoking hot, a college football star with a storybook family, and he's never met a woman he couldn't charm. He's also never met one who makes him want to be a better man...until he meets Maggie. Now, this self-proclaimed geek with wild red hair and the greenest eyes he's ...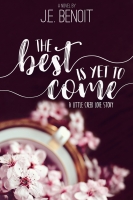 Adaline Reynolds has very little time or desire to worry over her non-existent love life, regardless of what her best friend thinks. Perky Jo's, the café she inherited from her beloved aunt, has demanded all her time and energy since returning to Little Creek. But that all changes the day a damaged ...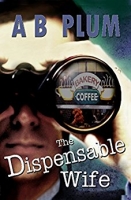 Eyes are everywhere. Daily headlines attest to powerful men in Hollywood, Washington, and Silicon Valley knocked off the wobbly ladder of success. Iconic CEO Michael Romanov has no intention of joining their rank. His family understands his mandate: Act as if under a microscope at all times. Then he ...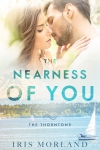 The last thing Sara Flannigan needs is a man in her life. When she returns to her hometown, she vows to create a happy life for her son and to rebuild her life after a painful divorce. Yet when she meets her son's n ...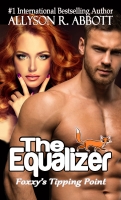 She's the modern-day Equalizer with Robin Hood as a partner… Long ago, she'd accepted being dealt an unfair hand, especially after a recent beating from her pimp, Eddie. Now all she can do is focus on staying alive; which means keeping out of trouble until she's saved enough money to start a new lif ...
Her father's secrets saved her. Her mother's secret poisoned her. Her secret may kill her. Her world is dying, poisoned and ravaged by war, and there's only one way to survive. Sixteen-year-old Valora steps up to lead her people in an evacuation, scattering them among the stars in a desperate hope t ...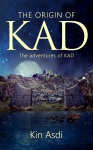 Book 2
John and Lena are hoping for some downtime after their exciting adventure to save the alien disk, named KAD. As they plan their well-deserved holiday, a group of hostile aliens bursts in on the two, imprisoning them and transporting them to a totally different planet. KAD is nowher ...
Welcome to Nevaeh -- where magic has replaced technology and you enter 'A brilliant escape from reality... into a brilliantly designed world**' with the Complete 4 book Science Fiction and Fantasy Bundle of the Epic Fantasy Series, Tales Of Nevaeh. Join Areenna and Mikaal as the ritual and magic and ...
When Sofia falls in love, a mourning spirit begins to haunt her... CORFU, 1987 On a long holiday with her grandparents, Sofia Aspioti meets Danny Markson, a charming flirt who makes her laugh. Although she tries to keep him at arm's length, worried that village gossip will get back to her strict ...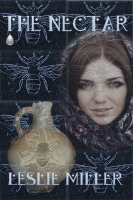 (This book is an ARC, to be published June 30) An Earth without bees... A civilization on the edge of starvation... A hidden journal that might hold the key to humanity's survival. The year is 2031. Bees and other natural pollinators vanish, leaving a panicked population fighting for food and resour ...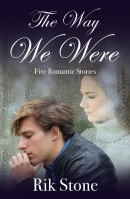 THE WAY WE WERE Happily married, Jon lives a life of bliss, but when he falls asleep while visiting an aunt in an old people's home, his whole world falls apart. ˃˃˃FIVE SHORT AND SWEET ROMANTIC STORIES Different couples, different age groups, and different takes on love. ˃˃˃ REAL ROMANCE Unexpected ...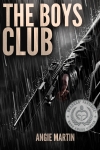 Silver Medal winner - 2015 Reader's Favorite Awards
Growing up a homeless juvenile delinquent left its mark on Gabriel Logan. He lived a throwaway existence until a former FBI agent recruited him for a fringe organization for boys like him, ones who could operate outside the law for the s ...