Though I am the darkness...let me be your light! Farrow Latimer, Prince of the Arcades: I am the prince of darkness, the executioner and fallen angel royalty who is forbidden love. No matter how many men or women I take to my bed none capture my heart. As the Arcades teem with lust, debauchery, and ...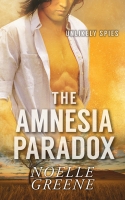 She Can't Remember. He Will Never Forget. Rose Slater wakes up in a third world country with no memories. When an enigmatic stranger shows up precisely when she needs him most, she wants to trust him. A spooky telepathic bond backs up his claim they were childhood sweethearts. Yet there's ...
Lord Marcus Bowles has stained his family's reputation for the last time. Only after spending a scandal-free year restoring some far-flung property can this second son return in good graces. But Marcus isn't one to abandon a lone damsel on a dark country lane. One stolen kiss and Genevieve Turner's ...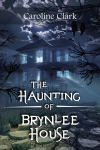 Based on a real haunted house - Brynlee House has a past, a secret, it is one that would be best left buried.

Emma has been hiding for a year. Hiding from an abusive ex who broke more than her bones. Now it is time to start again and she has been left an old house in which to ...
Honor. Duty. Ritual. When she took the newborn prince to his homeland for a ritual, she never dreamed what she would bring back. The Vhalgenn is a warrior, bedmate, soulmate, companion, and friend. Trusted by the king. Hated by the queen. To save the newborn prince, the Vhalgenn will risk her positi ...
Niko Rafaelo - a brilliant and driven inventor- is determined to flip the late 21st century on its head with a new take on a banned technology, nanobots. In a world that has been battered and bruised for decades by endless natural disasters, Niko's ambitions are seen as reckless and wasteful. Follow ...
2047. Tiny pockets of humanity remain, scattered, and struggling. Civilization has fallen. The Vista has remained isolated since World War Last, a generation earlier, its survivors content with what they have. Their children yearn for the knowledge of the outside world. That knowledge could make the ...
...How far would you go to save your family? Twenty-two years ago, Ike Rossi's life was shattered when his parents were murdered in cold blood. He surrendered his football scholarship and returned home to find their killer and raise his nine-year-old sister. Now, the crime of a local ten-year-old ge ...
Cat Mendoza needs a win. After a business failure and years of dating the wrong men, she's ready to turn things around.

First she must convince the residents of Sweet Lake, Ohio, that she's taking her responsibilities seriously. As the events director of the newly restored Way ...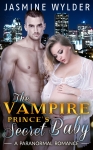 Helena was born and raised in the Hole. It is a dark and dangerous place where the poor reside and survive. Beautiful, independent and known as Hell, she works her job and finds what fun she can. It is the way, where she is from. A fight in a bar to prevent a theft is no uncommon event, falling for ...
He's the best man. She's the chief bridesmaid. It's dislike at first sight! When missionary doctor Matthew Coalbrooke and bubbly shoe-aholic saleswoman Anita Kiernan meet, he only thing they can both agree on is that the bride and groom's matchmaking attempts are bound to fail ......
Freedom comes at a heavy cost...

Lisbetta has powers that shouldn't exist outside old stories.
She is a selkie, a seal shape-shifter, with the power to control the winds and waves.
But when she runs away from the safety of her underwater kingdom, she finds herself in a wor ...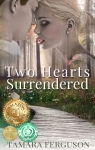 #1 INTERNATIONAL BEST SELLER
2016 READERS' FAVORITE AWARD WINNER MILITARY FICTION
2016 IAN BOOK OF THE YEAR Finalist
2016 TRR Readers' Choice Award Finalist

Multi-Award Winning, #1 Bestselling Author &
2015 WINNER Romance Reviews Readers' Choice Award New Adult Rom ...
Mary Elizabeth has agreed to become a slave to Master Devlin but as time passes, she starts to question her decision. She expected things to get better as time went by, but his treatment of her becomes worse. He loans her out to his friends without her consent, and when she questions him about it, s ...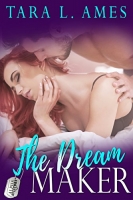 Head Chef and owner of a booming restaurant, Gabby Merrick not only has to prepare for a hurricane, but she has a tough decision to make, too. As much as she wants to marry Andrew Hughes, something is stopping her. In her heart of hearts, she still can't accept the fact that Ethan Hastings, the love ...
Tony Cavalucci is a New York City police officer fighting for his life. The crime and corruption he sees on the job combined with a failing family life leave Tony feeling drained, lost, and frightfully alone, causing him to look for happiness in all the wrong places. Just when he is about to give up ...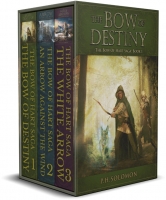 This e-book boxed set of The Bow of Hart Saga contains all three novels: The Bow of Destiny, An Arrow Against the Wind, and The White Arrow. Haunted by his past. Hunted in the present. Uncertain what is real. This unique epic fantasy will keep you turning pages as Athson discovers his destiny ...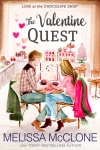 Keep your competition close…and your heart even closer.

...