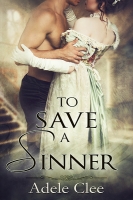 He expected to be the topic of scandalous gossip. Banished to Boston for causing the death of Lord Banbury, Lucas Dempsey vowed never to set foot on English soil again. But when his brother inherits the viscountcy and pleads for his return, the opportunity to show his contempt and loathing for the S ...
A captivating debut novella for readers of Janet Fitch's White Oleander and Catherine Ryan Hyde's Don't Let Me Go, The Bad Girl unleashes an unforgettable cast of characters into a time and place known for its violence and peril where chances of survival are slim: 1971. New York Ci ...
What's your darkest desire? Rough and ready Jonah Cane specialises in fulfilling women's sexual fantasies but how will he act when a virgin walks through his door? When intern Evelyn Ash is assigned to write an article for Missy Magazine, she has no idea what's in store for her. Tasked with acceptin ...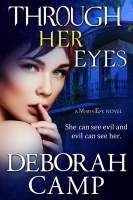 Evil roams the streets of New Orleans... Surrounded by the romance and mystery of the French Quarter, psychics Trudy Tucker and Levi Wolfe search for a taker of lives. Combining their unique skills, they zero in on a serial killer who has been murdering for more than a decade. Their suspect is in a ...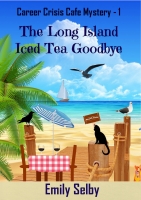 Heather Hampton, a middle-aged, freshly divorced fashion journalist from Long Island, arrives in Dolphin Cove, New Zealand to start a new life as a beach café owner and a cocktail maker extraordinaire, not to battle a grumpy live-in chef-cum-baker, rescue feral kittens and find bodies and skeletons ...
It takes a gang of thieves to catch a gang of thieves Toric's Dagger is just another religious relic, until it's stolen. Belwynn and her twin brother, Soren, volunteer to lead a team tasked with its retrieval. Drawn into a world of danger and treachery, they must rely on Soren's magical abilities, a ...
A middle-aged homebody. An exotic retreat. This trot around the globe won't be pretty… John Dot sticks out like a sore thumb in Thailand. The 47-year-old doggedly British curmudgeon is only there because he's too much of a pushover to disappoint his counsellor. And with his girlfriend on a trip of h ...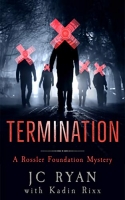 The maniac John Brideaux is dead, and every member of his Supreme Council is in custody. General Thomas Hayden's attempt to subject America to a dictatorship where he reigned supreme has been well and truly defeated by the Rossler Foundation, leaving Daniel Rossler as President of the United States. ...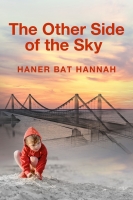 Telma confidently marches over the bridge of her life and then… Telma is an opinionated little girl who doesn't quite fit into the world around her. She becomes a physics professor, happily married to Uri, a bridge engineer, whose life seems secure as the bridges her husband builds. However, the lit ...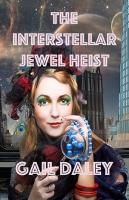 When she finds the body of a retired shopkeeper on the beach, a series of mysterious events draws Lady Jayla into a web of passion, terror and murder. She finally realizes that if she wants to stay alive, she must figure out who the killer is before she becomes the next target. While dealing with th ...
Hotter than ever before! THE COMPLETE TEN BOOK BOX SET! The handsome alpha male Drake Leblanc runs Leblanc Enterprises, Inc., a multi-billion dollar international telecom company. Drake is ambitious, voracious, and enjoys destroying his competition, yet he has a passionate heart few people know. Wha ...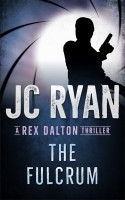 Sometimes one moment, one event, can change our lives forever... March 11, 2004. The Madrid train bombings killed 193 innocent civilians. What the terrorists didn't know was on that fateful day, they also succeeded in creating their worst nightmare. No one knew who he was, what he looked like, where ...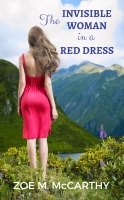 Candace Parks lives a passionless life in Richmond, Virginia. The computer programmer returns to the empty family home in the Blue Ridge Mountains to evaluate her job, faith, and boyfriend. Her high school crush, star football player and prom king Trigg Alderman, is in Twisty Creek visiting his gran ...
A doctor's relentless pursuit of the truth in a mysterious death leads to confrontations with enraged suspects and an attempt on her own life. Can she find the killer dies in Laura Valorian's ER. Laura, an emergency room physician, suspects the doctor died of foul play rather than natural causes as ...
Tham Born and raised aboard a Taron mother ship, Tham burns for the freedom he's never known. Walking with his feet planted on the ground, a breeze blowing gently through his hair and his little one free of the alien slave collar around her neck. That was a dream worth surviving the dark times to se ...
Passionate literary geniuses - their own story... The authors of such literary classics as Jane Eyre, Wuthering Heights, and Agnes Grey, Charlotte, Emily, and Anne Brontë were extraordinary not only because they were successful female writers in Victorian England, but also because they were sisters. ...