Ever since a one-night stand with a curvy diner waitress, bear shifter James Harrison has been throwing himself into his work. There's a murderer running around Seattle and it's his job to catch him. The bodies are piling up, but suddenly when Penny shows up after a year of no contact, a murderer se ...

A world born of merged realities, turbulent and jagged and overrun with monsters...a woman infected with unruly magic, unknowingly using her soul to find love... Without warning, the magical realms of dreams and nightmares collapsed upon us, shredding our safe existence. A violent civil war erupted ...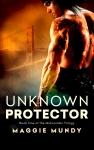 Blurb for Unknown Protector. Book One in the Midworlder Trilogy Two things have helped Nicole cope since the murder of her husband. One is running her detective agency, and the other is her guardian angel, Mira. When Mira is killed by a demon, Nicole accepts the help of a Ridge, a long-haired, cigar ...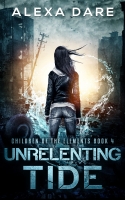 When nature refuses to be controlled, can mankind endure?

Savage winds and dire rumblings persist...
Diving into the depths of chaos, Author Alexa Dare, in Book Four of the Children of the Elements series, creates a desolate world in which a teenage former tech ...
Profound and riveting, this is a 60 poem book collection with poetry that enlightens, speaks the way of life and the world. The poems from Unscrambled Eggs has a universal appeal, and is true to life in form. Unscrambled Eggs was written over a five year period and is an honest and thought-provoking ...
Book I: Earth Last Sanctuary When the evil Obsidian Empire delivers a deathblow against the Star Alliance, fighter pilot Lieutenant Chase Athanatos leads a band of scattered survivors to the farthest reaches of the known universe, to a little planet called Earth. But Earth is in trouble. The Obsidi ...
I can't sleep. My neighbor keeps me up all night, and not in the fun way. It's not easy living in a sharehouse in Japan. The walls are super thin, hardly anyone speaks English, and the men? Well, as soon as they can get a girlfriend, they never leave their bedrooms. All I want to do is sleep for the ...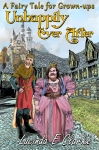 In Fairyland 200 years after the 'happy ending' Cinderella is plotting to divorce Charming. The other royal families aren't happy either. Sleeping Beauty is making up for all that lost time by producing 28 children her husband can't afford. Snow White, the perfect lady is married to a king who be ...
After yet another heartbreak, Flynn Crane is pretty much done with dating. She's not even sure she can keep her grandparents' struggling bed-and-breakfast afloat. But just as she's about to give up on both her business and her dream of settling down in Boot Creek, ...