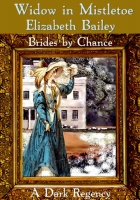 An overturned curricle. A vanished memory. A widow mistaken for a lost love. When Chloe takes in the injured lord, disrupting the peace of her household, she little suspects she will become his world. Everything Lance knew is gone, save the terrible accident that killed his betrothed years ago. In h ...
A terrible misunderstanding separates high school sweethearts, Jo and Callum. When they meet again years later, will they be able to get past their hurt pride and old wounds, or will they go their separate ways permanently?
A Woman's World Book Club pick and GDRWA Booksellers' Best Award finalist. When Jackson St. James decided that six weeks in Vermont's Green Mountains would help him get his life together, he didn't anticipate replacing his craving for whiskey with a craving for his alluring new landlord, Gabby. Now, ...
The ghosts that wander among the living do not haunt in the traditional sense; instead, they plague the innocent with disease, deformity and addiction. And once a ghost finds its victim, it will haunt them for a lifetime... or kill them quickly. After George gets ill, the dreams begin. Suppressed me ...
What Lexi wants is a simple life. What she gets is simply terrifying.

Category:Romance Suspense
What do the defectors really want? Why do these people betray their country and friends? Why are some of those defectors lucky, while some others are not? Why don't they ever have any regrets? What are their true motives? Is it about money? No. Do they do it for fear? No. Do they sometimes wish to b ...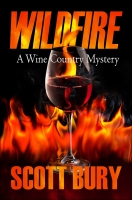 Wildfires swept across California wine country in 2017, destroying thousands of homes and businesses and killing dozens of people. Law school grad and single mother Tara Rezeck finds herself in the middle of the catastrophe. She has to evacuate with the rest of of the staff of Sonoma's most award-wi ...
Liz didn't want to stay at her boss' house. After all, he's her best friend's father. But what should she do? She had no choice. She knew it might cause trouble...and there is a reason why the handsome billionaire Harrison WANTS it!
Tragically widowed at the tender age of thirty five, Olivia Leonard found herself faced with the daunting prospect of running a thoroughbred horse farm alone, while at the same time bringing up her fourteen year old daughter. Before the death of her husband she had been a successful writer, but nece ...
A Doms of The Cage Prequel Novel Ever wondered where your favourite Doms and subs played before The Cage opened? Delaney MacDonald is a bratty sub of the highest order who has never fully submitted to a Dom in all her years of kink. After spending months trying to create the perfect Dom, Delaney fin ...
An Angel. A Witch. A Demon. And A Choice. Creatures from outer realms suck, as any gatekeeper worth their salt will tell you. Welcome to Rogan's life, an orphaned seventeen-year-old who lives and trains with other misfits under her uncle's roof, keeping Earth safe from non-human realm jumpers. Rogan ...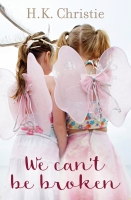 Always the youngest and tired of being called the baby, nine-year-old Casey is thrilled when her little sister, Anna, arrives in the winter of 1986. Once Anna is born everything changes for the better: a new sister, a new house and a perfect life. It's as if nothing can go wrong—until Anna gets canc ...
Evil never rests. Jordan hoped her life would change after the fiery death of the devious sorcerer, Asa Trebane. She was wrong. The Black Order of the Cult is gearing up to select a new Supreme Leader, and Lucifer will be judge and jury. Seeley, Jordan's mother, is possessed with a curse, and even t ...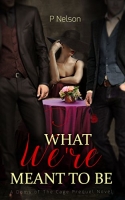 A Doms of The Cage Prequel Novel

Ever wondered where your favourite Doms and subs played before The Cage opened?

Delaney MacDonald is a bratty sub of the highest order who has never fully submitted to a Dom in all her years of kink.

After spending months trying to cr ...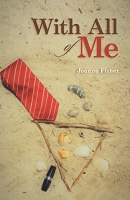 Giuliana is a middle-aged housewife in Toronto, with a career and a husband who has little interest in her well-being, and three young children. In the evenings, she gets on her computer and chats with people all over the world. She becomes involved with Aaron and Bobby. Her life becomes like a pinb ...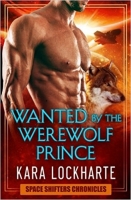 She's bold, fearless and disobedient--which always gets her in trouble. He's controlling, demanding, and superior--which always gets him what he wants. Captain Skye Daring is a space fighter pilot without equal. Rescuing a foreign werewolf prince and his sister from behind enemy lines should be a br ...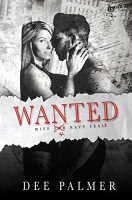 I waited ten years for the right guy, then four come along at once.
This book is an adult themed second chance romance written as no-cheating funny erotica. It features a sassy strong female protagonist and her exploits with 4 would-be husbands. A sexy mix of romance humor and
...
The first time I saw Saxton Crawford we were in high school. He was the football star and I was just another invisible teenage girl. Now, he is a famous quarterback and the bane of my existence. And by bane, I mean his presence has brought back ten years of secrets. Ones I'd thought I'd dealt with. ...

DREADFUL LIES. UNEXPECTED LOVE. IMPOSSIBLE TRUTH. It only took one heartbeat to change my life--one chilling phone call in the middle of the night. And then, as if my life didn't already suck, my dad sends my brother and me to some idyllic island for the summer to live with a grandma we ...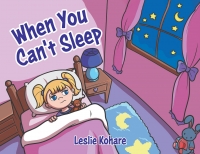 There were nights when Leslie was young where she would wake up after having a bad dream and wasn't sure how to get back to sleep. One night, she let her mind wander and the outcome became this book. When You Can't Sleep is the inspiration of those times when you allow your body to relax, let yo ...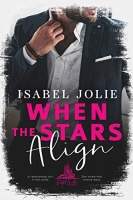 New York City. I can't stand the place. But when an offer to move to NYC includes a fast track to partner at a well-respected law firm, there's no way I can decline. My move to the city goes exactly according to plan, everything falling perfectly into place…until the elevator door in my new apartmen ...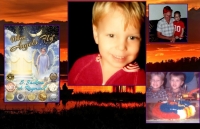 "After surviving the cruel rage of tyranny from her mother and ex-husband, Sarah Jackson traveled a new path; a journey of loss, heartbreak, and ultimately strength. How do we survive the unthinkable, our child suffering from a terminal illness? They say there is no greater loss than that of a child ...
Miss Eveline Thwaite, clever, often caustic and always outspoken, lives with her married sister, Fanny, as she is a spinster of nine-and-twenty. Her quiet morning reading is interrupted by her sister's announcement: Eveline's niece, Charlotte, is to be married to Crispin Royston, Baron Hawkinge, a r ...
What if you are stuck in a wheelchair with nothing to do but think about love? The life of Kobi, a cynical, pessimistic sixty-year-old retiree, turns upside down overnight due to a leg injury. He finds himself wheelchair-bound and helpless with little to do except reminisce about his life and past l ...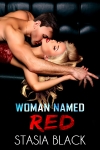 KENNEDY
Yeah, I'm the guy from the famous docu-drama Kennedy Benson: A True American Rags to Riches Story. But they only got the sanitized version of the story. You don't get to be the rich and powerful bastard that I am by being Mr. Nice Guy. ...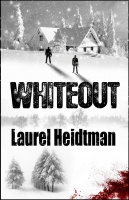 A holiday weekend in an isolated cabin with your distant wife, your overbearing business partner and the partner's alcoholic wife is bad enough. Add in a freak winter storm, no power, and two killers, and it can be murder!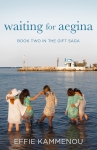 Book Two in The Gift Saga: The continuation of Evanthia's Gift…



In 1961, five little girls moved into a suburban neighborhood and became inseparable, lifel ...

#1 Bestseller in British Contemporary Fiction "A modern Outlander meets Practical Magic - with a heavy dose of sexy!" What would you do if every word you wrote came true? That's Georgia's blessing - or curse. Ever since she was little, if Georgia Kilduff wrote a wish on paper, that wish would come t ...
After ten years in the Ryferian army, Zayd, a skilled warrior and a pious father, is about to be sent home. In the final months of a long and brutal war, he has one last mission: to help transport the invaluable spoils of war through enemy land safely to the Imperial capital. But something that was ...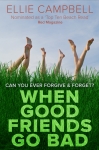 All through school, tomboy Jen, snobby Georgina, hippy Meg and gentle Rowan, were inseparable. Until, that is, the unfortunate consequences of a childish prank tore them apart. As adults an attempted reunion went disastrously wrong. Rowan failed to appear. Meg behaved outrageously and - sharpest cut ...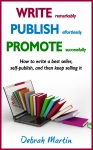 WRITE, PUBLISH, PROMOTE is the complete guide to building a successful indie publishing career. Whether you write fiction or non-fiction, this is all you need to write, publish and launch your book to bestseller status in one hit! Over the last 4 years, Debrah Martin has written and published 9 book ...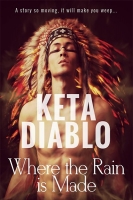 ** Nominated for Bookie Award by Authors After Dark ** The time travelers chant: \"I walk alone on the edge of time, traveling far and near. Born of the sun, kissed by the wind, the call of the raven screams in my ear.\" A decadent-looking savage has captured Francesca DuVall and her brother Marsh. ...
Love a dose of sugar and a helping of humor in your fiction? Author Karen Tomsovic mixes comedy, sweet romance, family, and female relationships into stories that aim for the funny bone as well as the heart. In Who Wants to Know? the author dishes up a delightful tale of sibling rivalry, recovery fr ...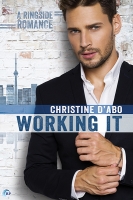 Nolan Carmichael is getting a fresh start—new career, new company, new life. The only problem is, he liked his old life just fine . . . until an accident robbed him of his health, his job, his self-confidence, and his ability to go out in public without having anxiety attacks.

Zack ...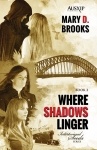 A breathtaking romance: At the end of World War II, lovers Eva and Zoe flee to Australia to seek refuge and forge a new life. But can their passion survive the dangers that follow them? Eva struggles with the ramifications of her tortured past as she tries to overcome the mental constraints force ...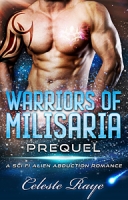 Love can be found in the strangest places, including space. Humans have always believed there was life on other planets. When they received messages from among the stars, they sent a spaceship to find the aliens. The ship's commander and his wife were no longer compatible, making the trip uncomforta ...
In 2263 A.D., the fighting between nations led to a single malevolent prime minister governing Earth—a perfect Utopia made possible by voiding the opposition and exiling the undesirables to another planet. A war changed all that. Five years later, there's one last hope. Chief Donovan Reese, once the ...

Paris marshal Danni Metreaux has her hands full with criminals preying on a local Weeia merchant, a fresh trainee and the happy distraction of a new love interest. Her instincts tell her that a powerful Weeia has been forcing humans to commit a series of crimes, and wiping their victim's memor ...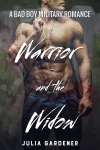 Aaron

Category:Romance Contemporary
Is it ever too late for love? When Mike dumps Louise on their 20th wedding anniversary, her entire world comes to an end. Devastated and confused, she attempts to make sense of what happened and returns to a city she's avoided for two decades. Will she be able to move on with the man she left behind ...