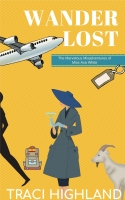 Ava White has it all: a great job, two successful kids in college, a loving father. Change is highly overrated and for other, more adventurous, people. But then her father disappears. Poof. He wandered off, meandering around like Marco Polo to goodness only knows where. And for some reason, a Texas ...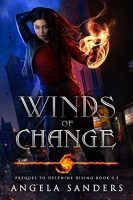 At the age of twenty-one, Abigail Blanque is a fun-loving, naive, and carefree witch, having the time of her life, partying and hunting rouge vampires for the Hybrid Coven. That is until she learns of a murderous stalker who's been watching her every move. After two witches are murdered, all signs p ...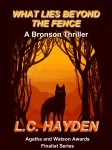 For Bronson, this was going to be an easy assignment. Find Roger and Norma, the teens that stole an important book and return it to its original owners. But when Bronson locates the book, Roger reveals the truth behind the book's existence—a truth so shocking that Bronson is forced to he ...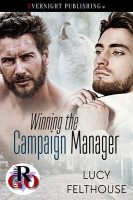 Cade Avery is running for a position on his local county council. He's extremely good at what he does and is a valuable asset to his community. The trouble is, he upsets people, says the wrong things, and rides rough-shod over other people's plans and ideas. His assistant, Mary, eager to improve Cad ...
Get ALL THREE REGENCY HISTORICAL ROMANCES in the Wedding Trouble 3-Book Collection! #1 Don't Tie the Knot #2 Dukes Prefer Bluestockings #3 The Earl's Christmas Consultant Don't Tie the Knot Georgiana Butterworth is startled when a handsome Scotsman breaks into her bedroom and brandishes money. Evide ...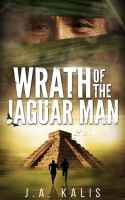 Non-stop action. A heart-stopping adventure with a tinge of romance. A high-octane thriller full of unexpected twists and turns that will take you on a roller coaster ride of mystery and edge-of-your-seat suspense. Didier is back in France but his unusual adventure that began with a plane crash over ...
What if you are stuck in a wheelchair with nothing to do but think about love? The life of Kobi, a cynical, pessimistic sixty-year-old retiree, turns upside down overnight due to a leg injury. He finds himself wheelchair-bound and helpless with little to do except reminisce about his life and past l ...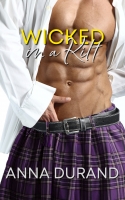 Calli Douglas has avoided romance for five years, bound by a promise she never should've made to a man she doesn't love. Now, he refuses to let her go. When she leaves her backwoods hideaway to attend her cousin's wedding, Calli has no intention of meeting a man. But fate has other plans--in the for ...
Zephyr, apprentice of magical arts, is having a really bad day. Under orders to capture an uncanny creature for her mistress's latest spell, she chains up a gorgeous, tall elf--only to find out he's really a wizard with potent powers over human women. Uh-oh. When the furious wizard escapes the decay ...
They're living the dream. But dreams aren't real life. And secrets can't be hidden forever… Lucas and Nathan are sworn enemies. When Olivia gets trapped between them, old hurts run deep and trust is not on the agenda. Then Nathan's worst nightmare comes true. His beloved daughter is missing. With tr ...
Bizarre events won't allow Susie to return to World Circus, and she discovers at the same time, she is no longer Page of Buckets, leaving her with the question of "who am I?" Each time she closes her eyes to sleep, she learns more and more of how the strange world and its inhabitants were created. A ...

Ditched by her high school sweetheart, Callum Archer, on the night they're supposed to elope, Jo Kendall casts out on her own, brokenhearted. Over the years, Jo reels in a life she loves, centered on the outdoors, fishing (favoring a lucky wedding band lure), and her fine dining restaurant&mda ...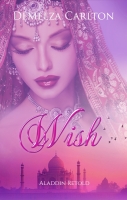 A sultan's daughter. A pretend prince. Can a genie make all their wishes come true? Once upon a time… When Princess Maram and street rat Aladdin meet in the marketplace, sparks fly, and Aladdin swears to move heaven and earth in order to make the lovely courtesan his wife. He steals a magic l ...

As the bumbling town TV traffic reporter, Kate Covington is a constant source of entertainment, but Kate sticks with her dead end job because of her love for news anchor Brian Schaffer. When Brian spontaneously runs off to marry his high school sweetheart, Kate panics and quickly follows. She finds ...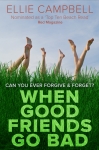 All through school, tomboy Jen, snobby Georgina, hippy Meg and gentle Rowan, were inseparable. Until, that is, the unfortunate consequences of a childish prank tore them apart. As adults an attempted reunion went disastrously wrong. Rowan failed to appear. Meg behaved outrageously and - sharpest cut ...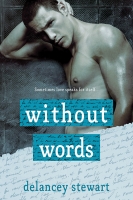 After an accident in the line of duty, firefighter Roberto DeRosa's life is turned upside down. His career fighting fires is over, and he's left with an uncertain future and an injury that makes communicating difficult for him. The only time words flow easily is when they're lyrics ...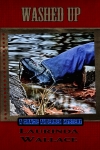 A Gracie Andersen Mystery Novella. Gracie's vacation to Arizona to sort out her relationship with Deputy Marc Stevens immediately turns deadly. A battered body in a mountain stream, suspicious treasure hunters, and a missing teen are players in a dangerous drug cartel case. Her romantic life may fiz ...