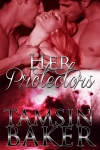 Jacky is visiting Alaska, on holiday's with her best friend Karen. She's just broken up with her horrible ex-boyfriend, and a trip over-seas to see some Polar bears and the beautiful wilderness that America offers, is exa ...
As the bastard child of the King of Gregorick, Tattiena holds no right to the power of the throne. Yet, as one of the last dragon riders on Limea, she is the city's first line of defense against their enemies. A heavy responsibility for a lonely young woman, her only friend and ally her dragon, Narg ...
A man with many layers, and a woman whose heart is big enough for all … if he'll let her in. By day, Emily Sanders is a successful corporate attorney in Melbourne, Australia. But by night, she's the pro bono advisor at Ellen's House, a shelter for women in dangerous domestic situations. Emily ...