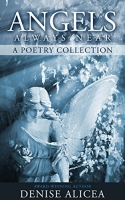 The Angels Always Near poetry collection offers an experimental take on the timeless emotions of adolescence, capturing moments of imagination and being while exploring the universal theme of love through emotional wordscapes. In this re-edited collection, the mysteries of teenage love and ideals of ...

After Sarah's grandfather passes away, it's up to Sarah to pack up a lifetime's worth of his possessions as she comes to terms with her grief. As she goes through his possessions, she finds a picture. The faded black and white picture seems innocuous at first, but something draws her towards it. As ...

Mira wants nothing more than to hide away from the world and its cruelties. Overcome with grief for the loss of her father and burying herself deep in school and her internship, her one respite is her admiration for the Hollywood actor, James Dean, an admiration she shared with her father. Although ...