My name is Harlow, and I am the loser who got suckered into the worst job in history. I am a gargoyle huntress. Thanks to a tiny bit of vandalism, I now wrestle wayward bitey devils back to their perches at way-too-early o'clock. But lately, something has gone wrong. Gargoyles all over the country a ...
Lark has a secret. She can see the vampires hiding among us for what they really are: sharp-toothed, blood-sucking demons. If her secret ever gets out, she'll likely find herself on the menu and be left bloodless in some back alley before she can say Namaste. Yoga is the only thing that helps her fi ...
Lex may have made peace between the Fae and the vampires, but her old nightmares aren't quickly forgotten when she has to travel to a new land with a vampire in tow. On their epic journey, Armond is abducted by a witch leaving Lex vulnerable. She must learn to trust the vampire, or she will self-des ...
Nia hates people. She also hates vampires. Too bad she is one. An innocent bit of fun finds Nia tangled with a dangerous man and the powers that be send her to live with the vampire lord of Las Vegas. Their efforts to get Nia back on the straight ...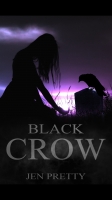 Raising the dead is just the beginning. Selena is a necromancer but hiding her talent is priority one. She works in a small diner as a fry cook with her best friend, only raising the dead when the magic becomes too much and always in secret. But all that changes when someone starts leaving dead anim ...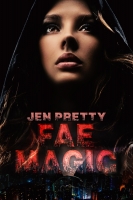 Alexandra's family have kept a huge secret from her for 21 years. A secret that is now opening her eyes to a weird reality and biting her in the ass. If she had known maybe she would have been prepared when her life gets flipped upside down, and actual trolls start trying to abduct her so the ancien ...