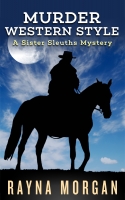 If you like smart women sleuths, murder and deception, you'll love the Sister Sleuths latest case! A day at the rodeo ends up in murder, and sister sleuths Lea and Maddy find themselves defending more than one suspect. The weapon is a pistol belonging to Maddy's close friend, Scott Miller, who ...
Book #2 in the Detective Ryan Hamlin series. Retired homicide detective Ryan Hamlin is stunned when he receives a desperate call from his son Josh. Josh's fiancée is facing criminal charges. He begs his father to help exonerate her. The already strained relationship between father and son is test ...
Most people are dying to lose a few pounds. Not so in Slashing Mona Lisa, where it's the weight-loss advocates who are losing their lives. Whenever Terry Mangel's body acceptance revival meeting rolls into town, local diet execs and "fat shamers" turn up dead, often in grotesque, ironic ways. All si ...
A double murder. A mysterious inheritance. One PI is about to follow the money all the way into a den of thieves…
After surviving a bullet, Angelina Bonaparte was certain she could handle any case that came her way. But when her next client walks through the door with an unexplainable s ...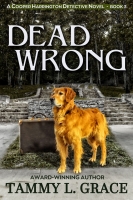 A murdered business partner. A hundred million dollars. A client who claims his innocence. Coop's client is a renowned scientist in the pharmaceutical industry. The pending charge is the murder of his business partner, and a hundred million dollars provides the motive. As an arrest looms, the des ...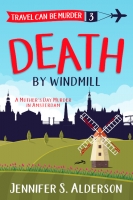 A Mother's Day trip to the Netherlands turns deadly when a guest plummets from a windmill. Was it an accident or a murder? For Lana Hansen, the answer will mean freedom or imprisonment for someone close to her… Wanderlust Tours guide Lana Hansen and her mother, Gillian, haven't seen eye to eye in ov ...
If a serial killer is murdering your enemies, do you stop him?
Eileen Somers is flattered by a series of anonymous letters delivered to her floral boutique. The author rambles on about the past, mentioning places and things that feel familiar to her. She's intrigued and wants to meet the secr ...
Welcome to Beyond, where the gravestones have no birth dates, and the residents are dying… A new series from the author of the popular Promise McNeal Mysteries…

Looking For Ona introduces Paula Vega, whose plan for surviving Atlanta's brutal summer is to complete ...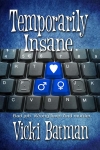 Bad job. Wrong love. And Murder. Hattie Cooks is still searching for her dream job and one might be available...in the Big Apple, far from friends, family, and Allan Wellborn, the man who still makes her heart race. In the meantime, she finds temporary employment at an accounting firm where mishaps ...
What would you do if someone murdered your child, but the justice system let you down? Kathryn Walters is faced with this dreadful decision when her daughter, Shelley, is found dead in her boyfriend's flat. Despite the best efforts of the Crown Prosecution barrister, Sarah Newby, it seems possible t ...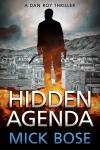 A wronged assassin seeks revenge.

A global conspiracy unfolds against America.

Dan Roy is an elite black ops warrior. The kind Washington looks to when all avenues are closed, and action is the only option.

But in his latest mission, Dan u ...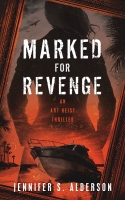 An adrenaline-fueled adventure set in the Netherlands, Croatia, Italy, Luxembourg, and Turkey about stolen art, the mafia, and a father's vengeance. When researcher Zelda Richardson begins working at a local museum, she doesn't expect to get entangled with an art theft, knocked unconscious by a forg ...
An absolutely riveting international crime thriller that'll make you think - while keeping you on the edge of your seat! What would you risk to achieve your ambition? Would you risk the lives of your family and colleagues to get out of a financial hole? Would you risk all for the next big deal? How ...

He's running from his past, she's hoping he'll save her future ~~~ Marooned in Baja, Mexico, a Chechen arms dealer is waiting for the right diver to retrieve the deadly cargo on the bottom of the Sea of Cortez. But when the Queen of daytime drama, Leila Hunter Standiford, happens to admire a beaut ...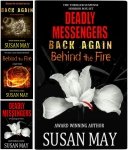 Over 100,000 Susan May dark thrillers sold in 2016.

THREE BEST-SELLING NOVELS ALL IN ONE
A freelance writer is caught up in a mass killing spree. During an arson trial a couple reveals a terrifying, unbelievable secret. To save her son Dawn must repeat the most painful ...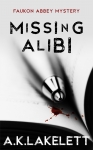 Was it something she wrote?
That's the question investigators, DI Greene, DC Ford, and their journalist friend Carter are asking, when a popular author of mysteries, romance and erotica is found dead after a party. Were her new stories based on facts rather than fiction? Did the erot
...
Becky Kincaid ventures out in the middle of a snowstorm to buy a car seat for her unborn baby and never makes it home. When a second pregnant woman disappears, Marissa Rooney and the team at the Holt Foundation fear a sinister motive lurks behind the crimes. Lead investigator, Seth Crawford, despera ...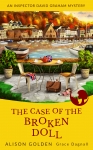 Ten years ago, young Beth Ridley disappeared on her way to school. No trace of her was found, except for a single doll's leg found in the street.

Now, on the anniversary of her disappearance, Detective Inspector Graham is giving Beth's case another look.

...