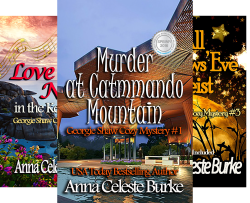 *****Voted one of 50 self-published books worth reading, 2016*****

USA Today Bestselling author, Anna Celeste Burke, brings you murder, mayhem, and a second chance at love! Mystery, food, and a Siamese cat named after Miles Davis, too.

It's not easy doing Public Relations for Catmmando Tom, a famous cartoon cat. When they find a dead body at the foot of Catmmando ...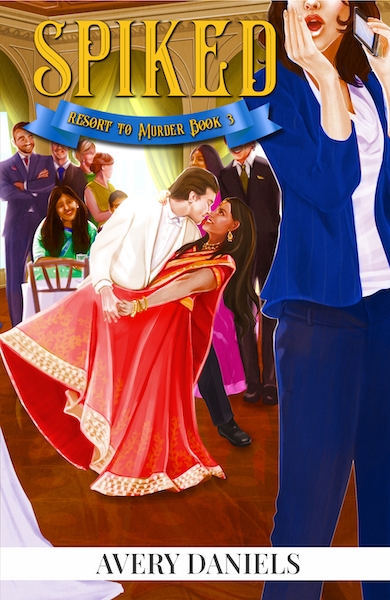 Someone poisoned a Private Investigator and the police want to know why he had Julienne's business card. Julienne needs only three things: successfully pull of a last minute wedding relocated to her resort, work out things with her stubborn ex- boyfriend, and solve the murder of a private investigator. The wedding she can handle, but it comes with a flirtatious Brother-of-the-bride who manages ...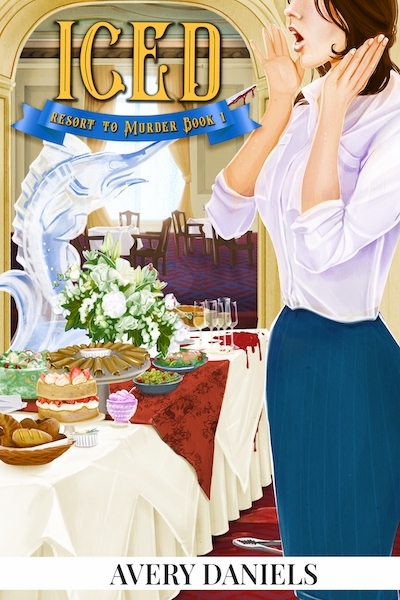 Julienne's ideal resort management career may come to an abrupt end when a celebrity pastor dies at the buffet table. Julienne has her ideal job as an event planner at a prestigious resort. During a luncheon event she coordinated, a renowned celebrity pastor is killed next to the buffet. All eyes turn to her as the suspect. If she wants to stay out of jail or even keep her job, Julienne needs a ...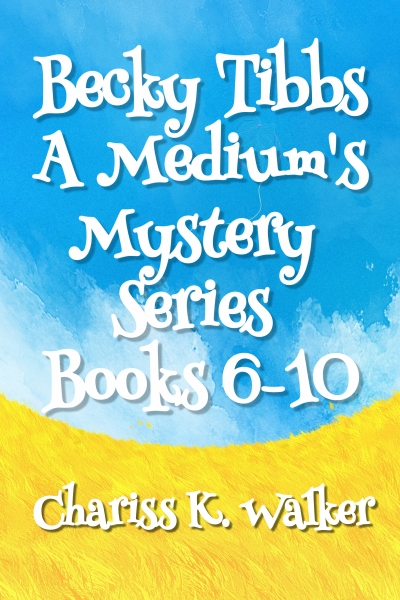 This box set includes the next five books, numbers 6-10, in this delightful cozy mystery series: 6) A Medium's 4th of July 7) A Medium's Engagement 8) A Medium's Wedding Day 9) A Medium's Honeymoon 10) A Medium's Protégé Becky Tibbs sees ghosts... and she is not afraid to help them! Becky is a sweet girl, maybe a little too sweet, but it's difficult to fault her for her innocent nature. Some might ...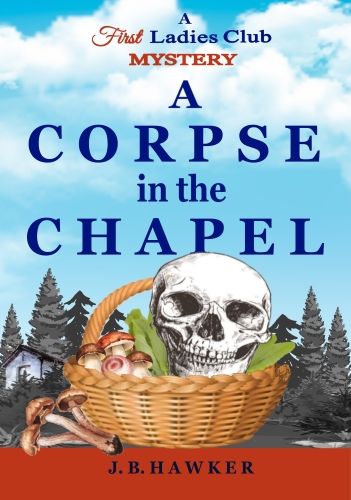 A teenager's romantic fantasies lead to tragedy and her butcher walks away. The young girl's bones, hidden for decades in the deep woods, cry out for justice. A life cut short, a cowardly killer and a middle-aged flowerchild are stirred together into a tasty stew of wild mushrooms, herbs, vanity and deceit in award-winning author, J. B. Hawker's latest book. Will pastor's wife, Judy Falls, unc ...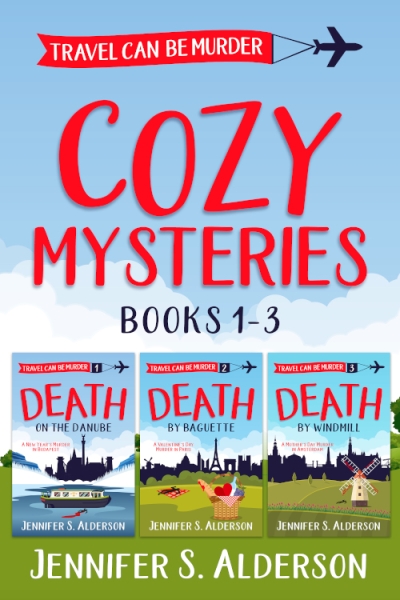 Travel, anyone? Here is your passport to murder – three clean cozy mysteries set in Budapest, Paris, and Amsterdam! Join tour guide Lana Hansen as she leads tourists and readers to fascinating cities around the globe on intriguing adventures that often turn deadly. This set includes three full-length cozy mysteries: Death on the Danube: A New Year's Murder in Budapest, Death by Baguette: A Valenti ...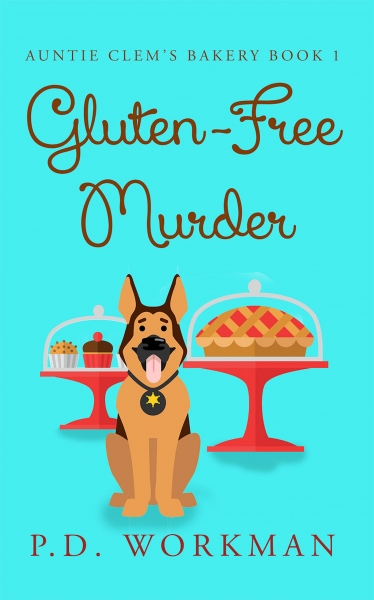 Erin Price moves to Eagle Falls, a place where everyone knows everyone as well as everyone else's business, taking over the store left to her by her aunt to start up a gluten-free bakery. The grand opening is marred by just one thing, the death of her business rival, Angela Plaint. It appears that Angela was poisoned by one of Erin's cupcakes, making her a prime suspect. Equipped with cupcakes, he ...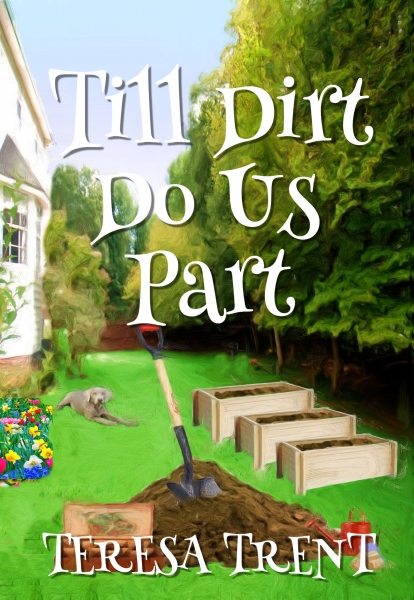 Not everything stays buried. When Betsy, a notorious brown thumb gets roped into a gardening contest sponsored by the Pecan Bayou Gazette, she finds herself digging up more than weeds. She is ridiculed by the garden club ladies, and now her heart breaks for a newly single mom whose world has just collapsed. The Happy Hinter is back so take some time to revisit the cozy little town Pecan Bayou, Tex ...
Poisonous snails: murder by mollusc solved by a cozy alien octopod. A Devilly Peen murder mystery. The village of Nether Vortex nestles in the outer spiral of the Great Pacific Gyre, where colonizing octopods have built a civilization out of a giant swirl of plastic waste. With its nosy neighbours and dark secrets, Nether Vortex—like small villages on any substrate—provides Devilly Peen with m ...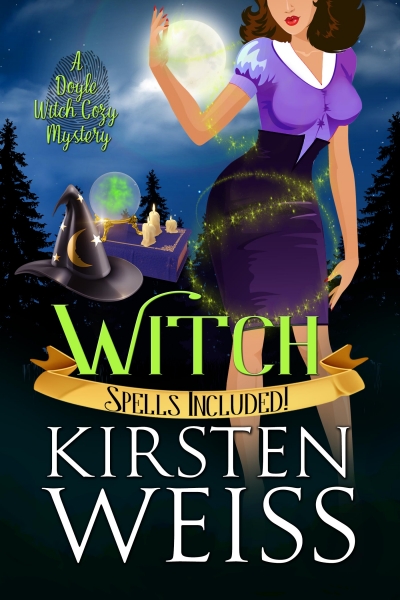 The faerie curse that plagued the town of Doyle is over. Or is it? Witch Jayce Bonheim has finally got her life back on track. Her coffeeshop's been rebuilt. She's got the perfect boyfriend. And the murderous magic that imperiled Jayce and her witchy sisters has been defeated. But when a customer dies in what looks like an animal attack, Jayce is pulled into an investigation that threatens the ver ...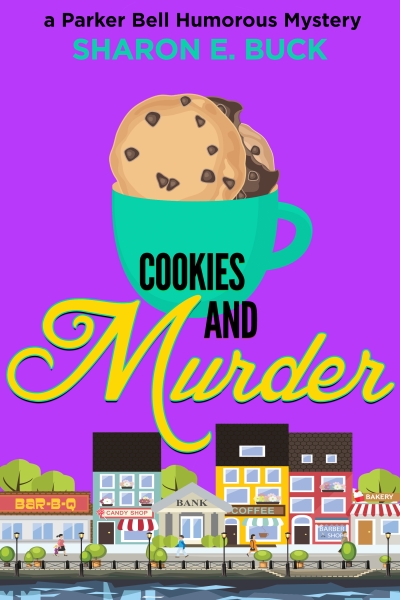 A cookie factory being burned down in a small Florida town, Miss Suzie's Delicious CC (chocolate chip) Cookies that may or may not be part of a drug cartel aka the Bunny Hop Gang and then there's the unfortunate murder - let's face it, what murder is ever fortunate - of the new owner of the cookie factory. It's time for Parker Bell and the always sugar-and-caffeine infused Lady Gatorettes to solve ...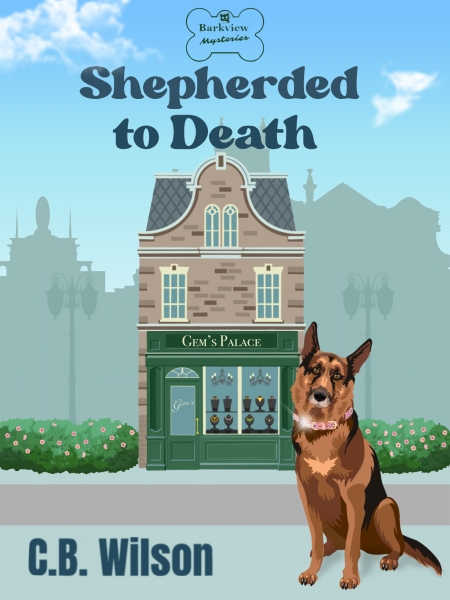 A stolen diamond, a murdered jewel thief and a sabotaged pickleball tournament can't possibly have anything in common. But, every event leads back to newly-elected Mayor Charlotte Barklay's Founders' Day celebration. Who would want to sabotage a Barkview tradition? Cat Wright can think of a few folks, including the former mayor. When the evidence leads Cat to a colorful gypsy fortune teller and a ...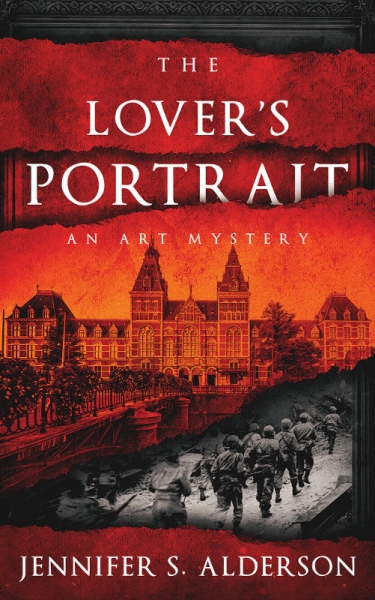 A portrait holds the key to recovering a cache of looted artwork, secreted away during World War II, in this captivating historical art thriller set in the 1940s and present-day Amsterdam. When a Dutch art dealer hides the stock from his gallery - rather than turn it over to his Nazi blackmailer - he pays with his life, leaving a treasure trove of modern masterpieces buried somewhere in Amsterdam, ...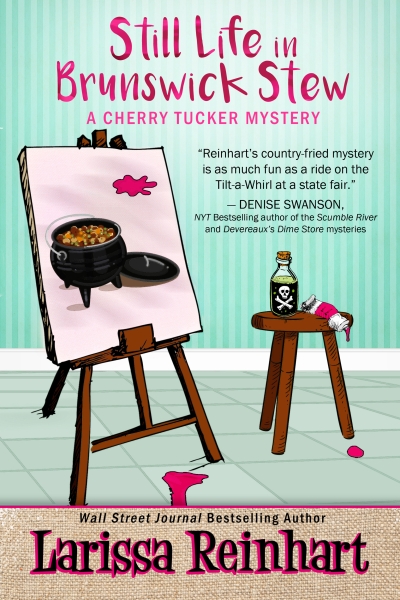 DELIGHTFULLY SOUTHERN, SURPRISINGLY EDGY, DELICIOUSLY UNPREDICTABLE "Cherry Tucker finds trouble without even looking for it, and plenty of it finds her in Still Life in Brunswick Stew…this mystery keeps you laughing and guessing from the first page to the last. A whole-hearted five stars." – Denise Grover Swank, New York Times and USA Today Bestselling Author Cherry Tucke ...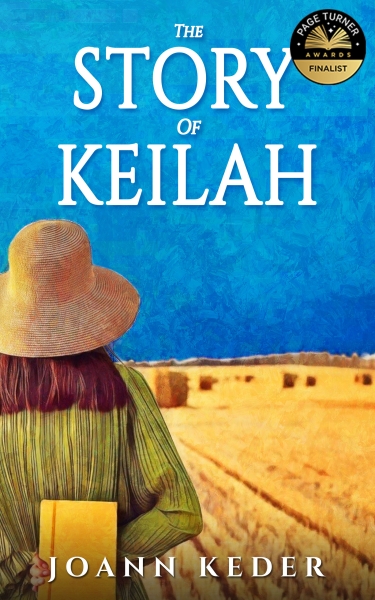 Discovering the secrets of an old mystery in Sandy Salts, Iowa, Keilah is quickly drawn into the mystery of her elderly landlord, Dee's, younger brother who was kidnapped decades ago and never found. As Keilah digs deeper, she uncovers shocking secrets from her own past. The explosive truth Keilah discovers could change the town of Sandy Salts and her, forever, she must decide if she will runaway ...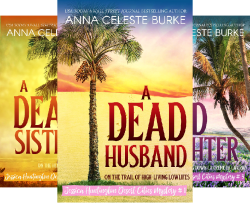 From Book 1: USA Today bestselling author, Anna Celeste Burke, brings you an unconventional sleuth hot on the heels of high-living lowlifes in book 1 of the Jessica Huntington Desert Cities Mystery Series. Even in a desert paradise, life is full of surprises like A Dead Husband.

"My first day as a sleuth was more Stephanie Plum than Miss Marple." Meet Jessica Huntington, an a ...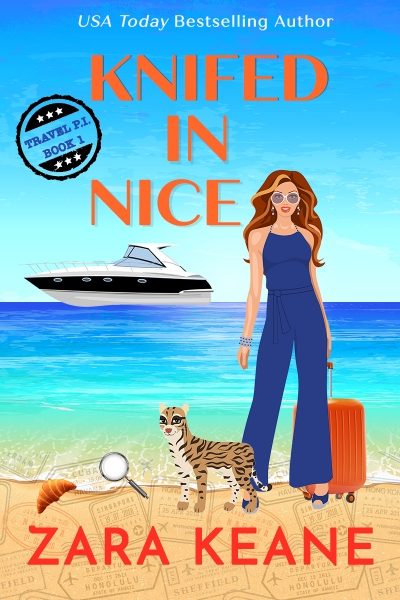 "I hadn't planned on a trip to the French Riviera, but then I hadnt planned on shooting a London crime lord in his well-padded derrière."
Meet Angel Doyle, semi-reformed hacker and accidental P.I.
After an unfortunate incident involving a ketamine dart, Angel is in disguise and on the run. With half of Londons villains on her tail, she embarks on a mad car chase ...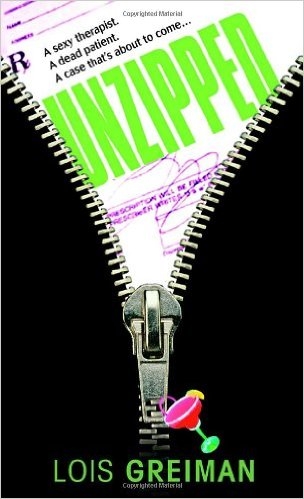 Author:Lois Greiman
Usual Price7.99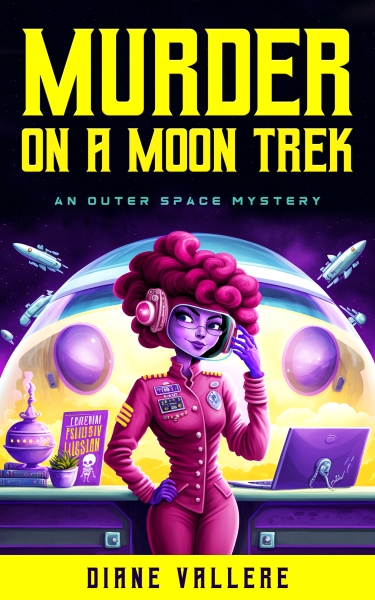 Sylvia Stryker has no business being on the next Moon Unit Cruise Line, unless you count aspirations and dreams. The career that once felt within her reach—Intergalactic Cruise Ship Security—disappeared the day her dad was arrested for collusion with space pirates. Since then she's begrudgingly been running the ice mine for her aging mother, the two of them social pariahs amongst their fellow Plun ...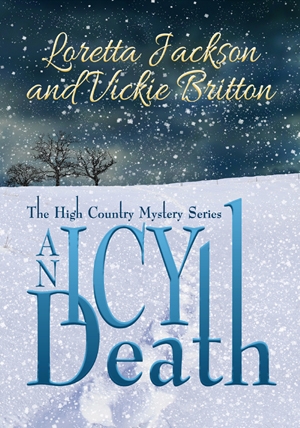 In the heart of a raging blizzard Sheriff Jeff McQuede discovers a woman frozen to death in her car. At first he believes her death to be an unfortunate accident--until he finds clues that point to cold-blooded murder. Margaret's husband, Arthur, left her in the stalled vehicle to brave the storm and manages to reach Joe Trevino's isolated ranch. The case becomes more complicated because of the re ...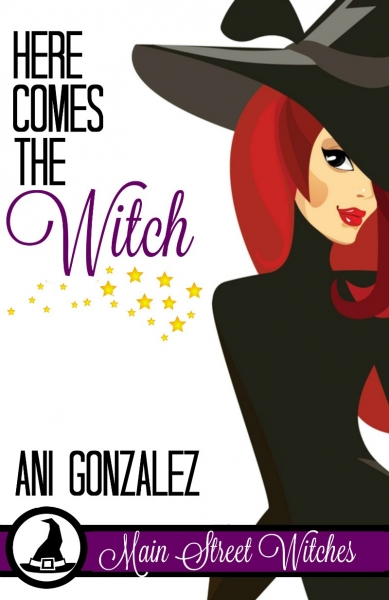 Jewelry designer Kat Ramos comes to Banshee Creek to break the infamous Hagen House curse. To do so she must marry Liam Hagen, embrace her witchy heritage, and solve a centuries-old murder. That's quite a to-do list. Will she be able to do it all, or will the Hagen House curse prevail once and for all?
Making her grand re-entry into Portside, Rhode Island, Belinda Kittridge expected fun, sun, and sugar cookies. Instead, she gets one jilted lover braced for round two, an old rival on the hunt, and the murder of a former classmate and friend. Even worse, Belinda must return to the events surrounding a tragic sailing accident to set things right. But new possibilities emerge in the form of se ...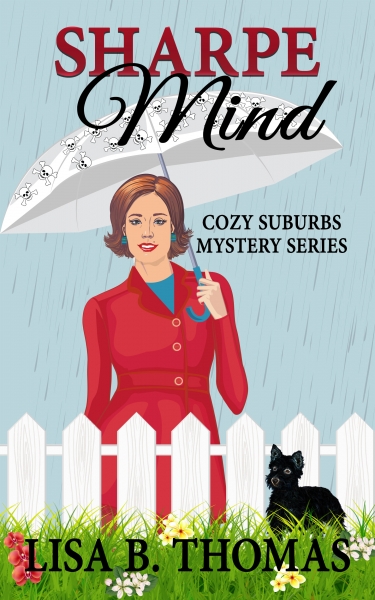 Who knew knitting could be so deadly!

Former teacher turned reporter Deena Sharpe craves more adventure than covering dull city council meetings in the small town of Maycroft, Texas. But when she follows a hunch to investigate a story lead, she finds a dead body and becomes suspect number one.

To make matters worse, a new psychic in town has residents on edge. Strange happen ...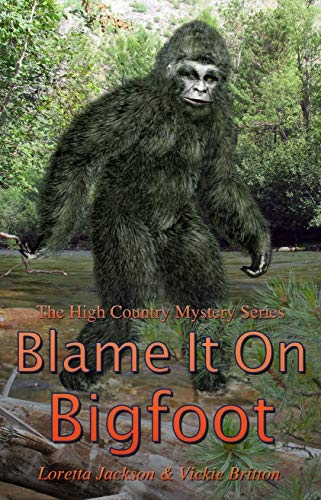 At times funny, at times frightening--a fast-paced thriller... When Sheriff Jeff McQuede's friend, Barry Dawson, tricks him into attending a Bigfoot convention at the small town of Trails' End, he finds the adventure is only beginning. He is soon invited by the head of the research team, Dr. Adam Kurtz, to hike with them into the isolated mountains below Lost Man's Peak where few people ever ventu ...
Loretta Jackson and Vickie Britton
All the fun of Mardi Gras—without the hangover! Book 1: RESCUED BY A KISS: One kiss and her world turns upside down. Can she solve the case that threatens his life? Brandy Alexander never thought living in the Big Easy could feel so dull. And, as she waits painfully for her long-time NOPD boyfriend to propose, she's not sure their hearts are beating to the same tune. When she's kissed b ...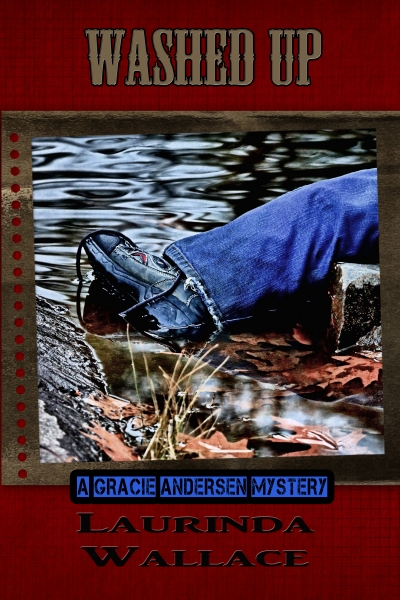 A Gracie Andersen Mystery Novella. Gracie's vacation to Arizona to sort out her relationship with Deputy Marc Stevens immediately turns deadly. A battered body in a mountain stream, suspicious treasure hunters, and a missing teen are players in a dangerous drug cartel case. Her romantic life may fizzle as Marc focuses on the investigation, leaving her to explore on her own. A spur-of-the-moment hi ...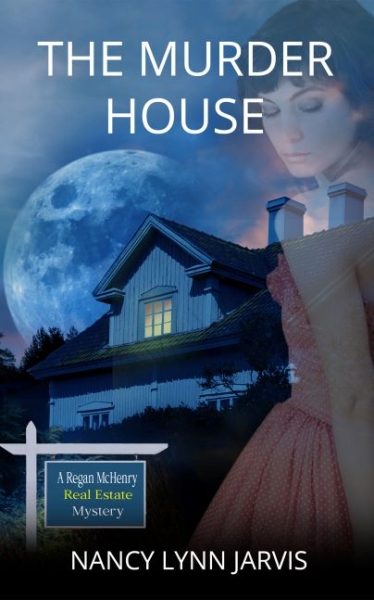 Every community has a house that people walk by hurriedly, nervously peeking at it out of the corners of their eyes. Bonny Doon is no exception. A bloody double homicide occurred in the Murder House almost twenty years ago and the killer has eluded capture ever since. Recently the house was inherited and the new owner wants to sell. The problem is no one wants to buy a house with a reputation and ...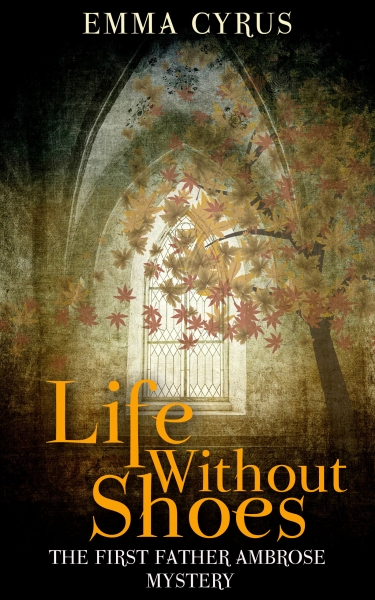 In the great tradition of Grantchester, the Rabbi Small mysteries, and the Cadfael Chronicles, Life Without Shoes confronts a modern-day monastic with a horrifying crime. It's late summer and Father Ambrose is looking forward to an abundant and joyful harvest at New Life Ecumenical Retreat. That dream is shattered when someone dumps a body in one of their orchards. As Abbot, Ambrose is forced into ...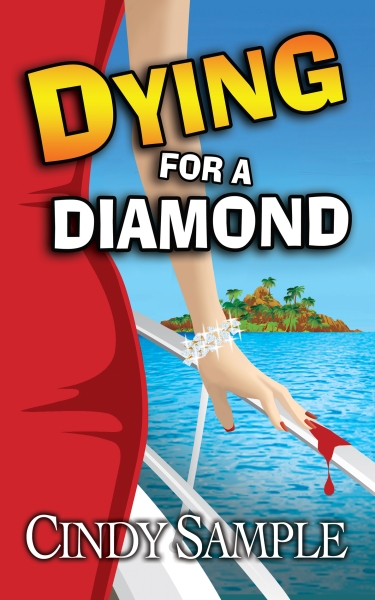 2018 LEFTY Award Finalist Best Humorous Mystery When newlyweds Laurel McKay and Tom Hunter embark on their honeymoon cruise, they look forward to sunny days exploring the Caribbean islands and intimate evenings together. Their dream quickly goes "poof," when Laurel's family decides to tag along and their romantic duet turns into a party of eight. The first night on the ship, Laurel witnesses someo ...
When beloved town matriarch Pearl Clemmons dies on a warm June afternoon, the folks of Adams Grove, Virginia, can hardly believe it. Sure, Pearl was eighty-five years old, but everyone—particularly her granddaughter Jill—just assumed she would live forever. Now Jill must return home to settle Pearl's estate, comfort a town in mourning…and face Garrett Malloy, the man who b ...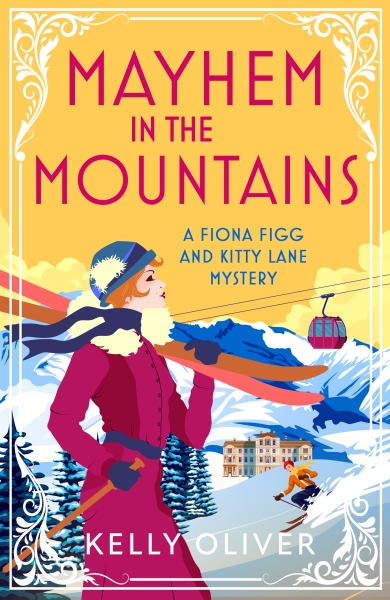 1918 Italy. DOWNTON ABBEY MEETS AGATHA CHRISTIE IN THIS CHARMING LOCKED ROOM MYSTERY. When a deadly blizzard traps Fiona Figg and Kitty Lane in the Dolomite Mountains, it's all downhill from here. Their hotel is snowed-in, and no one can get in or out. A man is found dead in his locked hotel room and the murderer is still on the premises. But with no murder weapon and too many suspects, their inve ...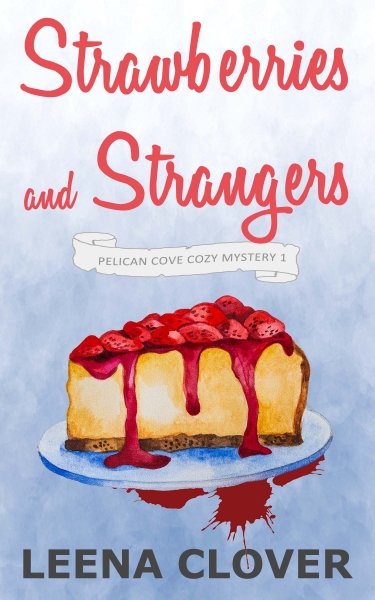 Exclusive beach party takes a murderous turn. Dumped by her cheating husband, Jenny King is trying to build a new life in the small seaside town of Pelican Cove. Locals are lining up at the Boardwalk Cafe for her tasty cakes and muffins. But when her aunt is accused of killing a stranger, Jenny is forced to set her apron aside and put on her sleuthing cap. Jenny battles with the cranky local sheri ...