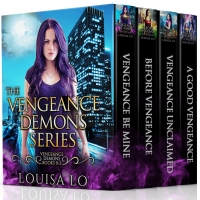 Treat yourself to a heaping dish of ice-cold revenge with the Vengeance Demons Box Set, complete with the first 4 books in the series. Read over 800 pages of the unforgettable series that already has over 300 four and five star reviews—it's vengeance, supernatural style! VENGEANCE BE MINE (NOVEL) Me ...

Is he still the boy I fell in love with, or are the rumors true? After all, everyone knows rock stars don't date nice girls. Rock stars *use* nice girls.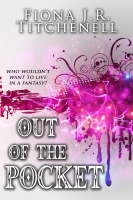 For over a century, the town of Green Beach has frightened its children with the tragic legend of Joshua Thorne. He's the reason it not only locks its doors at night but nails its windows shut. Steeped in romance and revenge, his is the kind of story Angela Ironwright lives for. When the specter of ...

When storms appear in our lives we finally open our eyes to see what has been in front of us. Gracelyn Gregg is a 23 years old college graduate awaiting her first teaching job. She has everything she could want, a long time best friend, a college boyfriend and plans for her life. Until her boyfriend ...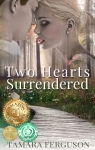 #1 INTERNATIONAL BEST SELLER
2016 READERS' FAVORITE AWARD WINNER MILITARY FICTION
2016 IAN BOOK OF THE YEAR Finalist
2016 TRR Readers' Choice Award Finalist

Multi-Award Winning, #1 Bestselling Author &
2015 WINNER Romance Reviews Readers' Choice Award New Adult Rom ...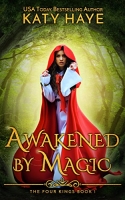 Four kings. One girl. And a magical destiny that binds them. Magic is fading in Charnrosa. The Emperor is killing magicians and hoarding their magic for himself. Kyann doesn't believe in the stories of the four kings from Charnrosa's golden past. She just wants to keep herself and her sister safe fo ...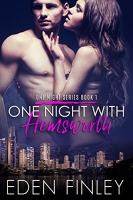 Cole Turner's ex-wife is getting remarried. No amount of alcohol can drown that out, but taking home the hot brunette at the bar is a good enough distraction. That's all Paige is meant to be—a distraction. Paige Minor is too busy studying for her law degree and getting over a bad breakup to care abo ...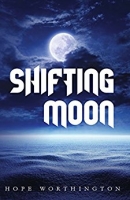 Logan Canino isn't exactly like your other high school boys. While many would be worrying about new crushes or college applications, he knows that he is about to embark of an endeavor of extreme importance.
Top Gun Navy Aviator Michael Merrick thrives living on the edge but when he refuses to abort a mission, he is forced on leave and heads home. Missing the action, he needs a distraction and what could be better than a green-eyed blonde with a quick tongue and a hot bod for rockin'? Commercial Artist ...
Please only review if you enjoyed the book and on goodreads and amazon. Please review as soon as possible or within a week or two of download. If willing please state verified purchase so that it will be classed a real review. Please don't say received in exchange for a review. It is frowned upon. T ...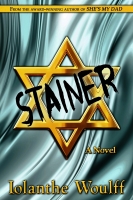 New York City, 1975: Decent-hearted but spoiled Jewish college kid Ben Steiner is naively possessed by an overwhelming desire to be cool. At a springtime party on the night of his twenty-first birthday, he meets two people: Rebecca Glaser, the longed-for sweet girl of his dreams, and P.T. Deighland, ...
In my darkest days, I found solace in the words of rock star god Noah Hart. He saw into my heart. And I saw into his. Even though we'd never met, I felt as if I knew the man behind the music. Then I met him. Noah isn't a wounded poet. He's a jerk. He's abrasive, cutting, and guarded as hell. He says ...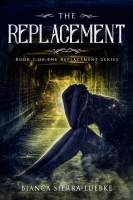 Angelica was willing to do almost anything for Merrick, until they were caught. Her punishment for breaking Lymerian law is unthinkable, but at least she will live. In fact, she might live forever. This YA Sci-fi novel is the first in a series by debut author Bianca Sierra-Luebke. The Lymerians have ...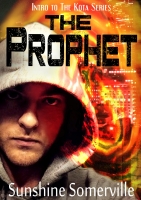 Mind your own dystopia.
Hazen Stephenson grew up pampered, and he knows it. But he's never had it easy. Hazen's nightmares aren't merely products of his imagination, and he wrestles daily with guilt, responsibility, and questions of fate. Setting off across the globe, he meets people he ...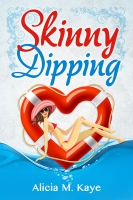 Everyone has a fear. Fear of spiders? Arachnophobia. Fear of small spaces? Claustrophobia. And of course, the fear of being tickled by feathers: pteronophobia. Sophie Smart fears drowning. No, her fear isn't some made up malarkey like exposedflabophobia (acute paranoia when wearing a swimsuit and ba ...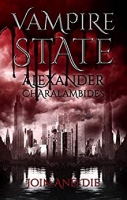 Rowena's country is gone, squashed under a tide of tanks, bombs and Pale, immortal soldiers. But when her father returns from the war as a hero, she discovers a new meaning of fear. Join and Die. Give up her human life and become one of them. Take on the gray skin and yellow eyes of the Pale, and li ...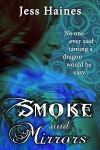 Read the book readers are comparing to Harry Potter, Throne of Glass, and Anne Bishop's Others Series!
A girl who uses her illusions to fool the world into thinking she's just like all the other magi.

...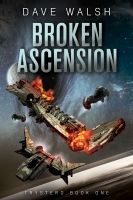 The war was over and there were no winners. Now humans and aliens must find a way to coexist together. This is the galaxy that Drake Rose and the crew of the freighter Trystero are stuck in. Together they traverse the Demilitarized Zone between Terran and Gra'al borders taking on any job they can fi ...
No Way. I can't be falling for him. No freaking way...,. Alexandria I've been the acting chief at this station ever since they let Larry go. There's no reason why they shouldn't make my position official. I'm a seasoned firefighter and I'm the best man for the job. Besi ...

When small-town girl Evelyn Kendall appears at Charlie Walker's first solo gig, the rock god falls hard and fast, changing how he sees everything. Will their instant attraction be enough to weather the storm brought on the perils of fame and a dark secret? WARNING: this book is filled with sexy bad ...

Would you protect a girl whose forbidden abilities condemn her to death? Welcome to the world of Myrrah, ruled by the Church of Four Orders - Fire, Earth, Water, and Air. But there exists another gift, dubbed magic, which is considered an aberration by the Church. To be born with the powers of magic ...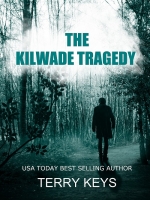 "Amazingly graphic, terrifyingly real-life and current time. A parental must read." Terry Keys, USA Today bestselling author of Lie No More and The Missing pens his most captivating book to date. This is the heart-breaking story about a small-town boy who'd taken everything from everyone until he co ...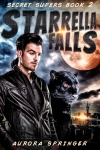 College freshman Estelle Wright has it all: a superpower, a flying horse, and a hunky boyfriend. All is threatened when her old enemy swears revenge, ruthless killers target Atalanta, and Toby is under pressure to dump her. But, Estelle's knack of finding trouble scuttles his plans. Their live ...
A New Adult/College/Adult Sexy Romantic Comedy! Emily never expected to find love in a dart bar, but the moment she spots tall, sexy Sebastian, she's determined to catch his eye. Ex-girlfriends, perpetually shirtless rich boys, frantic best-friends and a mysterious orange handbag converge to stop ...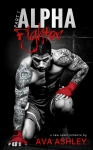 Savannah Santos is on the run. She fled everything she ever knew to follow her career dreams. But she wasn't expecting her new roommate to be her dream guy. For Cooper Quin, being any girl's dream man is nothing new, but he's determined to stay exactly that: a dream. His focus is o ...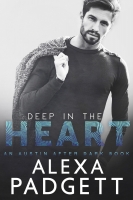 She's mending guitars and her life. He's trying to forget the war with music. Will one broken instrument make their love a smash hit? Jenna Olsen isn't sure she'll ever escape her terrible choices in love. Becoming a skilled guitar craftsperson helped with the anxiety, but she dreams of the day when ...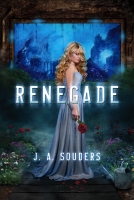 J.A. Souders's haunting debut―Renegade Since the age of three, sixteen-year-old Evelyn Winters has trained to be Daughter of the People in the underwater utopia known as Elysium. Selected from hundreds of children for her ideal genes, all her life she's believed that everything is perfect. Her world ...
"I could see how much she despised me when her face was inches from mine. I could hear it when she was screaming at me in that thick Irish accent, 'Act like you know a little something!' "
A mother's love is supposed be the constant in a child's life. But fo ...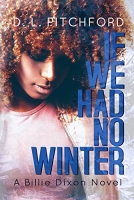 Dive into the first installment of this gritty slow burn college romance series about love, loss, and second chances. Introverted Billie Dixon has life planned to a T, and Bradford College is her chance for comfortable solitude. Her best friend lives across the hall, her roommate ignores her, and to ...
Her brother told me to stay away from her. Her brother can go f**k himself!
I'm a firefighter. When it comes to doing my job, I'm the best around.
Am I cocky? You're damn right.
Wild? I was. I've tried to clean up my act. Was doing a pretty damn good job of it to ...
Swim Season is the fast-paced, drama driven story of Olympic hopeful Aerin Keane, starting senior year in her third high school and trying NOT to win. But can she hide her natural talent and competitive streak? Especially when a 50,000-dollar scholarship is on the line?

He's the gridiron god with magic hands… …And fingers, and mouth, and tongue. Chance 'Gunner' Adams –- quarterback, superstar womanizer, and panty slayer extraordinaire. He wants me. He wants me bad, but I'm not about to become another notch on his girthy b ...
Shannon O'Reilly is a teenager with a problem - she can see her ancestors' ghosts, and they want her to solve their 100-year old murder mystery. Annabelle and Lily Edmonson have been waiting a long time for someone to see them so that they can tell their story of betrayal, and finally re ...
As far as apartments go, roommates Stella and Charlotte "Bronte" believe theirs to be just fine. Sure, they hate taking the stairs up to the third floor, especially after grocery shopping. And yes, the apartment staff could be a bit nicer. All things considered though, it's not a bad place to live. ...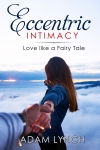 He's no normal person—but that's what intrigues her the most. And he likes the fact that he can't deduce everything about her at first glance. She does things that aren't recognizable—simply because these things are original. There's something about these two that makes the other curious—and that cu ...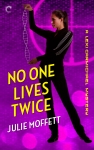 I'm Lexi Carmichael, geek extraordinaire. I spend my days stopping computer hackers at the National Security Agency. My nights? Those I spend avoiding my mother and eating cereal for dinner. Even though I work for a top-s ...
In this remarkable sequel to Together They Overcame, Eyal and Rosalind piece their lives together as a married couple after the tragic accident that left Rosalind fighting for her life. Struggling to find herself as she slowly recovers, Rosalind returns home with a deeper awareness of what has been ...
In the buried archives of the Temple of Dust may lie the secret to defeating the Curse, a creature which seeks to destroy 16-year old Ria for the forbidden gifts she possesses. Begin the epic fantasy adventure described as "fast paced and … a wonderful fantasy trilogy" and " ...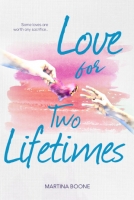 "Heartwarming, lyrical, soulful, and with just the right amount of humor: this book sparkles with authentic, layered characters and beautiful, thoughtful prose." — Jodi Meadows, NYT bestselling co-author of My Lady Jane and My Plain Jane

Two generations, two grea ...