Sixteen-year-old Leocadia arrives home from school to find her mom's body. Unaware that the killer still lingers, she rushes to her mother's side, only to be grabbed from behind and then everything fades to black. After a year of retrograde amnesia and battling personal demons, Leo's dreams are gett ...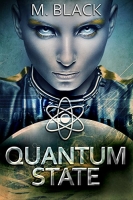 In a distant future only known as year 61 of MAQS, the quiet utopian district of Cherni contains the perfect system. Everyone is assigned a duty, and life is harmonious directed by the chief quantum computer: MAQS. But Masha Mikhailov is not convinced of MAQS' sincerity, and is determined to escape. ...
Top Gun Navy Aviator Michael Merrick thrives living on the edge but when he refuses to abort a mission, he is forced on leave and heads home. Missing the action, he needs a distraction and what could be better than a green-eyed blonde with a quick tongue and a hot bod for rockin'? Commercial Artist ...
What would you do to celebrate your freedom after your first serious relationship breaks down?
After nearly four years with Jeff, everything fell apart. I found myself single, scared, but somehow liberated as well. Rather than stumble into another ill advised relationship, my be ...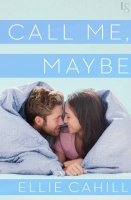 "Ellie Cahill is definitely one to watch!" raves bestselling author Cora Carmack, and this steamy, upbeat modern romance about connecting in all the best ways proves it once again. Clementine Daly knows she's the black sheep. Her wealthy, powerful family has watched her very closely since she almost ...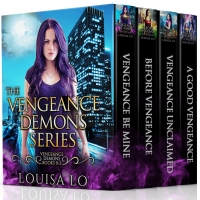 Treat yourself to a heaping dish of ice-cold revenge with the Vengeance Demons Box Set, complete with the first 4 books in the series. Read over 800 pages of the unforgettable series that already has over 300 four and five star reviews—it's vengeance, supernatural style! VENGEANCE BE MINE (NOVEL) Me ...

He's the gridiron god with magic hands… …And fingers, and mouth, and tongue. Chance 'Gunner' Adams –- quarterback, superstar womanizer, and panty slayer extraordinaire. He wants me. He wants me bad, but I'm not about to become another notch on his girthy b ...
A collection of six folklore retellings that will twist your mind and claim your heart. SHIMMER: A heartbroken boy rescues a mermaid... but is it too late to save her? BETWEEN is about a girl, a genie, and a ton of bad decisions. SUNSET MOON: Eloise doesn't believe in Native American magic--until th ...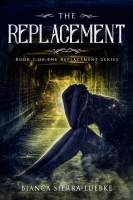 Angelica was willing to do almost anything for Merrick, until they were caught. Her punishment for breaking Lymerian law is unthinkable, but at least she will live. In fact, she might live forever. This YA Sci-fi novel is the first in a series by debut author Bianca Sierra-Luebke. The Lymerians have ...
Working on a classified project, aerospace engineer Sabine Reynolds discovers a major miscalculation right before she's forced to spend an evening out on the town with her bosses. Assured they'll address it in the morning, Sabine enters a bar and is unprepared for the burning attraction between her ...
In this remarkable sequel to Together They Overcame, Eyal and Rosalind piece their lives together as a married couple after the tragic accident that left Rosalind fighting for her life. Struggling to find herself as she slowly recovers, Rosalind returns home with a deeper awareness of what has been ...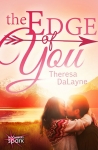 Maya knows she's doing the right thing by moving to Alaska with her parents, but that doesn't mean she has to be happy about it. Forced to give up a scholarship to a prestigious art school, she relocates to a Podunk town with one college the size of her high school cafeteria, all to help hold her fa ...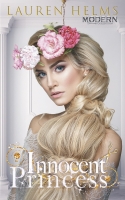 Zella This year is all about discovering who I really am. A roadtrip to a place seven hundred miles away, might not seem like much, but to me it means freedom. I set out looking for adventure, I never expected Ryker would help me find it. Ryker I'm no prince charming, but I may just be her knight in ...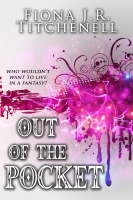 For over a century, the town of Green Beach has frightened its children with the tragic legend of Joshua Thorne. He's the reason it not only locks its doors at night but nails its windows shut. Steeped in romance and revenge, his is the kind of story Angela Ironwright lives for. When the specter of ...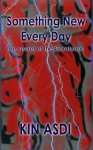 "It was too good to be true: having Estrella and Ellonary as lovers."
Struck by lightning while in the midst of an audacious jewellery heist, Xander is rescued by a beautiful young alien and taken back to her planet for life-saving treatment. Under the watchful eye of the ...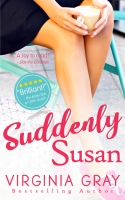 Bestselling Author Virginia Gray brings you an endearing story, rife with psychotic roommates, questionable fashion choices, and an epic search for the perfect cup of coffee... Twenty-two-year-old Susan Wade's dream of a fabulous, high-powered career is the only thing that's gotten her through the p ...
Savor all four novellas in the Life Shocks Romances Collection. With 90+ reviews and an average of 4.6 stars, you'll find an enchanting story for every occasion:

"AROUSED…is the perfect blend of heartache, humor, heat, and happiness ...
An elephant statue, a long-lost relative, and a charming native add up to a chase through Thailand! When high school senior Gina Campanello wins a trip for two to Thailand, she isn't very enthusiastic, especially since the only travel partner she can find is her older sister. Once the siblings re ...
The most tantalizing of temptations… Growing up in the small Missouri town of Heron's Landing, Grace Danvers has loved Jaime Martínez from afar for five long years. A young artist and painter, Grace feels adrift, but one thing is constant: her love for Jaime. To her, he is everyt ...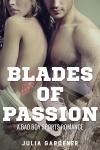 "She thinks she's got skills? Wait until she sees mine!"
<
...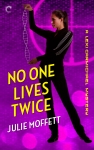 I'm Lexi Carmichael, geek extraordinaire. I spend my days stopping computer hackers at the National Security Agency. My nights? Those I spend avoiding my mother and eating cereal for dinner. Even though I work for a top-s ...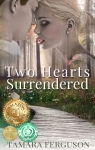 #1 INTERNATIONAL BEST SELLER
2016 READERS' FAVORITE AWARD WINNER MILITARY FICTION
2016 IAN BOOK OF THE YEAR Finalist
2016 TRR Readers' Choice Award Finalist

Multi-Award Winning, #1 Bestselling Author &
2015 WINNER Romance Reviews Readers' Choice Award New Adult Rom ...
When Sofia falls in love, a mourning spirit begins to haunt her... CORFU, 1987 On a long holiday with her grandparents, Sofia Aspioti meets Danny Markson, a charming flirt who makes her laugh. Although she tries to keep him at arm's length, worried that village gossip will get back to her strict ...

When small-town girl Evelyn Kendall appears at Charlie Walker's first solo gig, the rock god falls hard and fast, changing how he sees everything. Will their instant attraction be enough to weather the storm brought on the perils of fame and a dark secret? WARNING: this book is filled with sexy bad ...
No Way. I can't be falling for him. No freaking way...,. Alexandria I've been the acting chief at this station ever since they let Larry go. There's no reason why they shouldn't make my position official. I'm a seasoned firefighter and I'm the best man for the job. Besi ...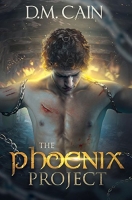 Raven Kennedy is a prisoner who never forgave himself for his unspeakable crimes. In a world that has descended into chaos, he becomes a part of the Phoenix Project.

In prisons across the country, inmates fight to the death while the nation cheers them on. Struggling with his guilt, Raven ...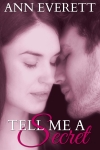 Jace Sloan has it all. He's smoking hot, a college football star with a storybook family, and he's never met a woman he couldn't charm. He's also never met one who makes him want to be a better man...until he meets Maggie. Now, this self-proclaimed geek with wild red hair and the greenest eyes he's ...
Hannah and Tamar are looking forward to spending Thanksgiving break with their grandparents. On the long ride to Vermont, the sisters are quick to offer assistance when a fellow passenger – a girl in her late teens – is hassled by a rough-looking young man. Grateful as she may be for the ...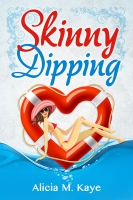 Everyone has a fear. Fear of spiders? Arachnophobia. Fear of small spaces? Claustrophobia. And of course, the fear of being tickled by feathers: pteronophobia. Sophie Smart fears drowning. No, her fear isn't some made up malarkey like exposedflabophobia (acute paranoia when wearing a swimsuit and ba ...
A New Adult/College/Adult Sexy Romantic Comedy! Emily never expected to find love in a dart bar, but the moment she spots tall, sexy Sebastian, she's determined to catch his eye. Ex-girlfriends, perpetually shirtless rich boys, frantic best-friends and a mysterious orange handbag converge to stop ...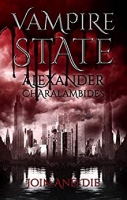 Rowena's country is gone, squashed under a tide of tanks, bombs and Pale, immortal soldiers. But when her father returns from the war as a hero, she discovers a new meaning of fear. Join and Die. Give up her human life and become one of them. Take on the gray skin and yellow eyes of the Pale, and li ...

When twenty-something Michelle Vermont decided to open Beans Cafe, she'd thought it would be fun, particularly with charming Clive Banks as her business partner. Not only is Clive a professional coffee buyer, he's also drop dead gorgeous. But Clive suddenly vanishes, leaving Michelle with nothing mo ...
Shannon O'Reilly is a teenager with a problem - she can see her ancestors' ghosts, and they want her to solve their 100-year old murder mystery. Annabelle and Lily Edmonson have been waiting a long time for someone to see them so that they can tell their story of betrayal, and finally re ...

Kindle Scout Author, brings you Kickoff For Love Ashley (Ash) Hovey has been living with her football coach father for the past five years, so she has been around college and Pro football players most of her life. There isn't much Ash doesn't know about football, yet when she is introduced to Andy a ...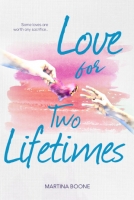 "Heartwarming, lyrical, soulful, and with just the right amount of humor: this book sparkles with authentic, layered characters and beautiful, thoughtful prose." — Jodi Meadows, NYT bestselling co-author of My Lady Jane and My Plain Jane

Two generations, two grea ...

Would you protect a girl whose forbidden abilities condemn her to death? Welcome to the world of Myrrah, ruled by the Church of Four Orders - Fire, Earth, Water, and Air. But there exists another gift, dubbed magic, which is considered an aberration by the Church. To be born with the powers of magic ...