When you've spent all your life in the same quiet village, what is there to fear? As Clarabelle Weaver passes her seventeenth year, she still lives under the protection and shadow of the Great Lord's fortress. The lord's men patrol the land and keep the villagers safe, but no one has seen or heard m ...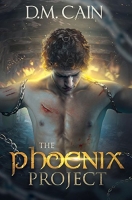 Raven Kennedy is a prisoner who never forgave himself for his unspeakable crimes. In a world that has descended into chaos, he becomes a part of the Phoenix Project.

In prisons across the country, inmates fight to the death while the nation cheers them on. Struggling with his guilt, Raven ...
She's his brother's nanny...and totally off-limits. In an effort to escape her overprotective mother, Cassie moves to Tampa to decide her future and claim her independence. When she lands a job as a live-in nanny to adorable twin infants, she's convinced she's on the right track. Until she meets her ...

When storms appear in our lives we finally open our eyes to see what has been in front of us. Gracelyn Gregg is a 23 years old college graduate awaiting her first teaching job. She has everything she could want, a long time best friend, a college boyfriend and plans for her life. Until her boyfriend ...
Savor all four novellas in the Life Shocks Romances Collection. With 90+ reviews and an average of 4.6 stars, you'll find an enchanting story for every occasion:

"AROUSED…is the perfect blend of heartache, humor, heat, and happiness ...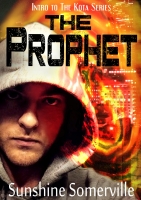 Mind your own dystopia.
Hazen Stephenson grew up pampered, and he knows it. But he's never had it easy. Hazen's nightmares aren't merely products of his imagination, and he wrestles daily with guilt, responsibility, and questions of fate. Setting off across the globe, he meets people he ...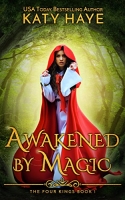 Four kings. One girl. And a magical destiny that binds them. Magic is fading in Charnrosa. The Emperor is killing magicians and hoarding their magic for himself. Kyann doesn't believe in the stories of the four kings from Charnrosa's golden past. She just wants to keep herself and her sister safe fo ...
An elephant statue, a long-lost relative, and a charming native add up to a chase through Thailand! When high school senior Gina Campanello wins a trip for two to Thailand, she isn't very enthusiastic, especially since the only travel partner she can find is her older sister. Once the siblings re ...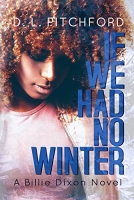 Dive into the first installment of this gritty slow burn college romance series about love, loss, and second chances. Introverted Billie Dixon has life planned to a T, and Bradford College is her chance for comfortable solitude. Her best friend lives across the hall, her roommate ignores her, and to ...
Working on a classified project, aerospace engineer Sabine Reynolds discovers a major miscalculation right before she's forced to spend an evening out on the town with her bosses. Assured they'll address it in the morning, Sabine enters a bar and is unprepared for the burning attraction between her ...

Sworn to protect the secrets of their race, marshals are trained to police Weeia hiding among humans. After completing her advanced marshal training, Danni is blown away by her new plum assignment to Paris. But, all is not well in the City of Lights; the offices are a shambles, her boss is apathetic ...
A collection of six folklore retellings that will twist your mind and claim your heart. SHIMMER: A heartbroken boy rescues a mermaid... but is it too late to save her? BETWEEN is about a girl, a genie, and a ton of bad decisions. SUNSET MOON: Eloise doesn't believe in Native American magic--until th ...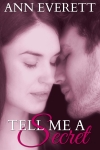 Jace Sloan has it all. He's smoking hot, a college football star with a storybook family, and he's never met a woman he couldn't charm. He's also never met one who makes him want to be a better man...until he meets Maggie. Now, this self-proclaimed geek with wild red hair and the greenest eyes he's ...

Kindle Scout Author, brings you Kickoff For Love Ashley (Ash) Hovey has been living with her football coach father for the past five years, so she has been around college and Pro football players most of her life. There isn't much Ash doesn't know about football, yet when she is introduced to Andy a ...