Sometimes hurtful remarks are easier to believe than the truth... That's what Annie Holden realizes after her family belittles her weight and the hottest guy in high school--her first big crush--humiliates her in front of the entire senior class. Fast-forward to now, Annie has left that insecure gir ...
Shannon O'Reilly is a teenager with a problem - she can see her ancestors' ghosts, and they want her to solve their 100-year old murder mystery. Annabelle and Lily Edmonson have been waiting a long time for someone to see them so that they can tell their story of betrayal, and finally re ...
Working on a classified project, aerospace engineer Sabine Reynolds discovers a major miscalculation right before she's forced to spend an evening out on the town with her bosses. Assured they'll address it in the morning, Sabine enters a bar and is unprepared for the burning attraction between her ...
In this remarkable sequel to Together They Overcame, Eyal and Rosalind piece their lives together as a married couple after the tragic accident that left Rosalind fighting for her life. Struggling to find herself as she slowly recovers, Rosalind returns home with a deeper awareness of what has been ...
When Sofia falls in love, a mourning spirit begins to haunt her... CORFU, 1987 On a long holiday with her grandparents, Sofia Aspioti meets Danny Markson, a charming flirt who makes her laugh. Although she tries to keep him at arm's length, worried that village gossip will get back to her strict ...
Please only review if you enjoyed the book and on goodreads and amazon. Please review as soon as possible or within a week or two of download. If willing please state verified purchase so that it will be classed a real review. Please don't say received in exchange for a review. It is frowned upon. T ...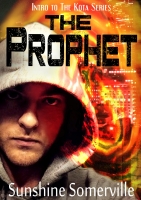 Mind your own dystopia.
Hazen Stephenson grew up pampered, and he knows it. But he's never had it easy. Hazen's nightmares aren't merely products of his imagination, and he wrestles daily with guilt, responsibility, and questions of fate. Setting off across the globe, he meets people he ...
Top Gun Navy Aviator Michael Merrick thrives living on the edge but when he refuses to abort a mission, he is forced on leave and heads home. Missing the action, he needs a distraction and what could be better than a green-eyed blonde with a quick tongue and a hot bod for rockin'? Commercial Artist ...
He stole her lipstick… and her heart. Twenty-year-old Dani Walker can't believe her luck when she's paired up with the gorgeous Liam Garrett as her Acting I scene partner—or when he ends up in her bed. Being a Plain Jane with a mouth on her hasn't exactly served Dani well in the guy department. I ...

When small-town girl Evelyn Kendall appears at Charlie Walker's first solo gig, the rock god falls hard and fast, changing how he sees everything. Will their instant attraction be enough to weather the storm brought on the perils of fame and a dark secret? WARNING: this book is filled with sexy bad ...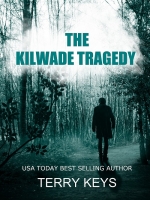 "Amazingly graphic, terrifyingly real-life and current time. A parental must read." Terry Keys, USA Today bestselling author of Lie No More and The Missing pens his most captivating book to date. This is the heart-breaking story about a small-town boy who'd taken everything from everyone until he co ...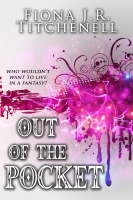 For over a century, the town of Green Beach has frightened its children with the tragic legend of Joshua Thorne. He's the reason it not only locks its doors at night but nails its windows shut. Steeped in romance and revenge, his is the kind of story Angela Ironwright lives for. When the specter of ...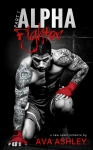 Savannah Santos is on the run. She fled everything she ever knew to follow her career dreams. But she wasn't expecting her new roommate to be her dream guy. For Cooper Quin, being any girl's dream man is nothing new, but he's determined to stay exactly that: a dream. His focus is o ...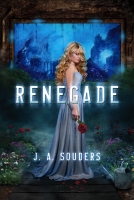 J.A. Souders's haunting debut―Renegade Since the age of three, sixteen-year-old Evelyn Winters has trained to be Daughter of the People in the underwater utopia known as Elysium. Selected from hundreds of children for her ideal genes, all her life she's believed that everything is perfect. Her world ...
A New Adult/College/Adult Sexy Romantic Comedy! Emily never expected to find love in a dart bar, but the moment she spots tall, sexy Sebastian, she's determined to catch his eye. Ex-girlfriends, perpetually shirtless rich boys, frantic best-friends and a mysterious orange handbag converge to stop ...

Kindle Scout Author, brings you Kickoff For Love Ashley (Ash) Hovey has been living with her football coach father for the past five years, so she has been around college and Pro football players most of her life. There isn't much Ash doesn't know about football, yet when she is introduced to Andy a ...
Sixteen-year-old Leocadia arrives home from school to find her mom's body. Unaware that the killer still lingers, she rushes to her mother's side, only to be grabbed from behind and then everything fades to black. After a year of retrograde amnesia and battling personal demons, Leo's dreams are gett ...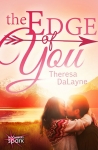 Maya knows she's doing the right thing by moving to Alaska with her parents, but that doesn't mean she has to be happy about it. Forced to give up a scholarship to a prestigious art school, she relocates to a Podunk town with one college the size of her high school cafeteria, all to help hold her fa ...
A collection of six folklore retellings that will twist your mind and claim your heart. SHIMMER: A heartbroken boy rescues a mermaid... but is it too late to save her? BETWEEN is about a girl, a genie, and a ton of bad decisions. SUNSET MOON: Eloise doesn't believe in Native American magic--until th ...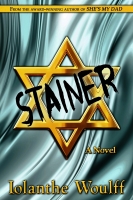 New York City, 1975: Decent-hearted but spoiled Jewish college kid Ben Steiner is naively possessed by an overwhelming desire to be cool. At a springtime party on the night of his twenty-first birthday, he meets two people: Rebecca Glaser, the longed-for sweet girl of his dreams, and P.T. Deighland, ...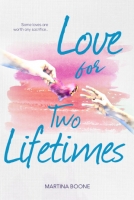 "Heartwarming, lyrical, soulful, and with just the right amount of humor: this book sparkles with authentic, layered characters and beautiful, thoughtful prose." — Jodi Meadows, NYT bestselling co-author of My Lady Jane and My Plain Jane

Two generations, two grea ...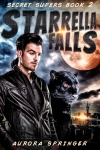 College freshman Estelle Wright has it all: a superpower, a flying horse, and a hunky boyfriend. All is threatened when her old enemy swears revenge, ruthless killers target Atalanta, and Toby is under pressure to dump her. But, Estelle's knack of finding trouble scuttles his plans. Their live ...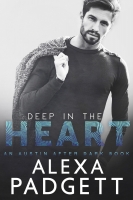 She's mending guitars and her life. He's trying to forget the war with music. Will one broken instrument make their love a smash hit? Jenna Olsen isn't sure she'll ever escape her terrible choices in love. Becoming a skilled guitar craftsperson helped with the anxiety, but she dreams of the day when ...
The most tantalizing of temptations… Growing up in the small Missouri town of Heron's Landing, Grace Danvers has loved Jaime Martínez from afar for five long years. A young artist and painter, Grace feels adrift, but one thing is constant: her love for Jaime. To her, he is everyt ...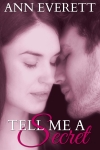 Jace Sloan has it all. He's smoking hot, a college football star with a storybook family, and he's never met a woman he couldn't charm. He's also never met one who makes him want to be a better man...until he meets Maggie. Now, this self-proclaimed geek with wild red hair and the greenest eyes he's ...

He's the gridiron god with magic hands… …And fingers, and mouth, and tongue. Chance 'Gunner' Adams –- quarterback, superstar womanizer, and panty slayer extraordinaire. He wants me. He wants me bad, but I'm not about to become another notch on his girthy b ...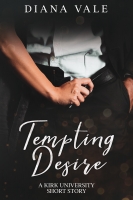 An erotic romance short story about growing sexual tension between two students. Brian and Eliana, two second year Kirk University students are tired of flings and one-night-stands, so when they start dating, they decide to leave sex out of it. However, they find that resisting their desires prov ...
Meet the party girl Janet Buchanan hasn't been the same since she tore her ACL during a college soccer game last year. Surgery and rehab were expected. Getting dumped by her boyfriend of three years wasn't. To cheer her up, her former teammates take her out for a night on the town. It works a littl ...
"I could see how much she despised me when her face was inches from mine. I could hear it when she was screaming at me in that thick Irish accent, 'Act like you know a little something!' "
A mother's love is supposed be the constant in a child's life. But fo ...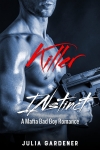 "I had no choice but to turn to the most dangerous man I knew…"