Is he still the boy I fell in love with, or are the rumors true? After all, everyone knows rock stars don't date nice girls. Rock stars *use* nice girls.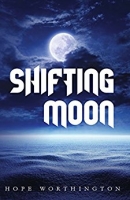 Logan Canino isn't exactly like your other high school boys. While many would be worrying about new crushes or college applications, he knows that he is about to embark of an endeavor of extreme importance.

When twenty-something Michelle Vermont decided to open Beans Cafe, she'd thought it would be fun, particularly with charming Clive Banks as her business partner. Not only is Clive a professional coffee buyer, he's also drop dead gorgeous. But Clive suddenly vanishes, leaving Michelle with nothing mo ...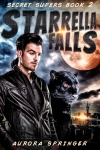 College freshman Estelle Wright has it all: a superpower, a flying horse, and a hunky boyfriend. All is threatened when her old enemy swears revenge, ruthless killers target Atalanta, and Toby is under pressure to dump her. But, Estelle's knack of finding trouble scuttles his plans. Their live ...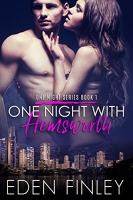 Cole Turner's ex-wife is getting remarried. No amount of alcohol can drown that out, but taking home the hot brunette at the bar is a good enough distraction. That's all Paige is meant to be—a distraction. Paige Minor is too busy studying for her law degree and getting over a bad breakup to care abo ...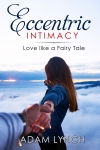 He's no normal person—but that's what intrigues her the most. And he likes the fact that he can't deduce everything about her at first glance. She does things that aren't recognizable—simply because these things are original. There's something about these two that makes the other curious—and that cu ...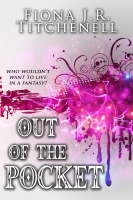 For over a century, the town of Green Beach has frightened its children with the tragic legend of Joshua Thorne. He's the reason it not only locks its doors at night but nails its windows shut. Steeped in romance and revenge, his is the kind of story Angela Ironwright lives for. When the specter of ...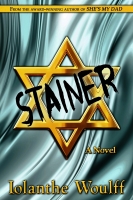 New York City, 1975: Decent-hearted but spoiled Jewish college kid Ben Steiner is naively possessed by an overwhelming desire to be cool. At a springtime party on the night of his twenty-first birthday, he meets two people: Rebecca Glaser, the longed-for sweet girl of his dreams, and P.T. Deighland, ...
A collection of six folklore retellings that will twist your mind and claim your heart. SHIMMER: A heartbroken boy rescues a mermaid... but is it too late to save her? BETWEEN is about a girl, a genie, and a ton of bad decisions. SUNSET MOON: Eloise doesn't believe in Native American magic--until th ...
Swim Season is the fast-paced, drama driven story of Olympic hopeful Aerin Keane, starting senior year in her third high school and trying NOT to win. But can she hide her natural talent and competitive streak? Especially when a 50,000-dollar scholarship is on the line?

Sworn to protect the secrets of their race, marshals are trained to police Weeia hiding among humans. After completing her advanced marshal training, Danni is blown away by her new plum assignment to Paris. But, all is not well in the City of Lights; the offices are a shambles, her boss is apathetic ...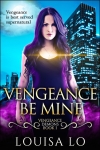 Megan is a typical university student trying to figure out her place in the world, except she's studying to become a licensed vengeance demon.

Nineteen-year-old Megan Aequitas is the only vengeance demon and trickster hybrid ever born. In a world where vengeance demons are respecte ...
As far as apartments go, roommates Stella and Charlotte "Bronte" believe theirs to be just fine. Sure, they hate taking the stairs up to the third floor, especially after grocery shopping. And yes, the apartment staff could be a bit nicer. All things considered though, it's not a bad place to live. ...