The most tantalizing of temptations… Growing up in the small Missouri town of Heron's Landing, Grace Danvers has loved Jaime Martínez from afar for five long years. A young artist and painter, Grace feels adrift, but one thing is constant: her love for Jaime. To her, he is everyt ...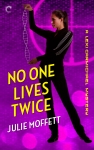 I'm Lexi Carmichael, geek extraordinaire. I spend my days stopping computer hackers at the National Security Agency. My nights? Those I spend avoiding my mother and eating cereal for dinner. Even though I work for a top-s ...

Would you protect a girl whose forbidden abilities condemn her to death? Welcome to the world of Myrrah, ruled by the Church of Four Orders - Fire, Earth, Water, and Air. But there exists another gift, dubbed magic, which is considered an aberration by the Church. To be born with the powers of magic ...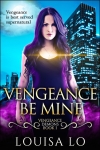 Megan is a typical university student trying to figure out her place in the world, except she's studying to become a licensed vengeance demon.

Nineteen-year-old Megan Aequitas is the only vengeance demon and trickster hybrid ever born. In a world where vengeance demons are respecte ...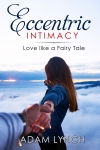 He's no normal person—but that's what intrigues her the most. And he likes the fact that he can't deduce everything about her at first glance. She does things that aren't recognizable—simply because these things are original. There's something about these two that makes the other curious—and that cu ...
Swim Season is the fast-paced, drama driven story of Olympic hopeful Aerin Keane, starting senior year in her third high school and trying NOT to win. But can she hide her natural talent and competitive streak? Especially when a 50,000-dollar scholarship is on the line?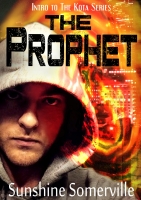 Mind your own dystopia.
Hazen Stephenson grew up pampered, and he knows it. But he's never had it easy. Hazen's nightmares aren't merely products of his imagination, and he wrestles daily with guilt, responsibility, and questions of fate. Setting off across the globe, he meets people he ...