Will her grandmother's secret lead to Lucy's second chance at love? When Lucy Parker's eccentric grandmother, Belladonna, dies, she leaves one last request. Lucy must return a beloved painting to a mysterious man in Italy, leading her on a journey into the past to discover long-bur ...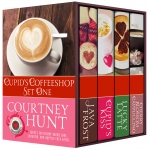 Cupid's Coffeeshop serves love, laughter, and happily ever after. Join us in the quaint and charming town of Ashford Falls, nestled in the shadow of the Blue Ridge Mountains for the heartwarming Cupid's Coffeeshop series, featuring an entire year of couples finding their happily-ever-afters, f ...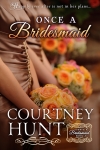 Happily ever after is not in her plans... Always a bridesmaid… And that's exactly how professional bridesmaid Lauren Bennett wants it. All she'll allow herself to indulge in is a quick occasional fling or a one night stand. She won't risk falling for someone and ending up trapped ...