A novel told in short stories, follow young protagonist Ellen as she narrates each story of love, loss, longing, friendship, and entrapment. Inspired by the artistry of the Beatles, each story is framed by a Beatles song or actual Beatles event. Follow Ellen's journey from 1976 to 1990: Her beloved ...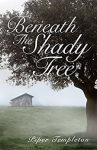 Payton Montgomery wishes she could remember her early childhood; Joel McIntyre wishes he could forget. Payton is excited about restarting life in New Orleans, but she is plagued by sketchy nightmares and two child abductions that pervade the community and her inner psyche. As she tries to cobble her ...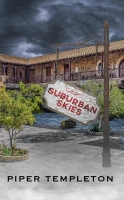 Everybody is on the premises of Suburban Skies Condominium Association when the victim is discovered. Residents of the small community face obstacle after obstacle as they try to rebuild their homes and their lives after Hurricane Katrina. When folks are at their most vulnerable, facades crumble, se ...