A frightened child. A fearless grandfather. A nail-biting conclusion! After returning home for a family visit, Mira Cullen finds herself in front of the old Ferguson house again - a place she has blatantly avoided since the entire life-altering experience of fifteen years earlier. The only thing is. ...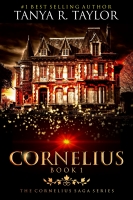 Go on a mysterious adventure with Wade and Mira Cullen, two teenagers who stumbled upon a house with a troubled history and a wandering soul. Thirteen-year-old Mira is very unhappy at home. She hates the way her father treats her mother, a woman who practically worships the ground he walks on. But t ...
CAN THIS TOWN BE SAVED OR WILL IT GO STRAIGHT TO HELL? The town of Bringham--once a peaceful, God-fearing community, suddenly finds itself in a major crisis. Strange things are happening which defy logic even in the slightest sense of the word. Yet, one resident has seen the devastation before-hand ...
An unputdownable, edge-of-your-seat suspense thriller.
Someone knows something but isn't saying anything - not until they're backed into a corner fearing for their own life. Meanwhile, a psychotic mastermind is pleased with his sinister scheme as each of his hapless victims has played an u
...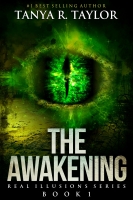 Is he a werewolf, a vampire, a shifter or... is his true identity more incredible than all of the above?

*** BOOK ONE CAN STAND ALONE, BUT THE CONTINUING STORY WILL BLOW YOU AWAY! ***

The author of No.1 Bestsellers 'CORNELIUS' & 'INFESTATION: A Small Town Nightmare' present ...