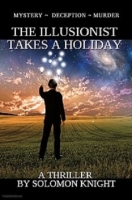 Benjamin Wolf, a highly intelligent and inscrutable man with an intense sense of compassion for the vulnerable and threatened, and an unusual kind of illusionist, is in need of a respite. He sets out on a walking holiday in the Lake District and after a somewhat disconcerting ramble he arrives at Mo ...
Top Customer Reviews 5.0 out of 5 starsI really enjoyed this book By Ben I really enjoyed this book even though I had not read the previous book The Paladin Project: A Legend is Born (The Paladin Project Chronicles Book 1) I soon caught up with the characters and who was who, but I do advise readers ...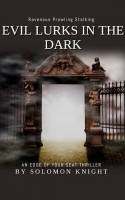 Solomon Knight discloses the origins of the International League of Paladins and their raison d'etre. This is a book of mystery and action. Exposing a sinister plot to attain power and wealth through the suffering of millions of cancer patients is afoot, can it be stopped? Death will point its bony ...