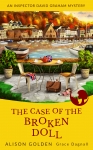 Ten years ago, young Beth Ridley disappeared on her way to school. No trace of her was found, except for a single doll's leg found in the street.

Now, on the anniversary of her disappearance, Detective Inspector Graham is giving Beth's case another look.

...
An historic castle. A beautiful wedding. A dead groom. Former big city cop, Inspector David Graham, is now leading a small group of officers in the tiny coastal village of Gorey. One Sunday morning, as he walks around the imposing Orgueil castle, Graham's peaceful life comes to a shuddering ha ...

A brand new female vicar. An accident-prone nun. Two friends. Two killings. Annabelle and Mary are best friends. But when one gets framed for murder, can the other one save her? Assigned to St. Clement's Church in an inner-city borough just outside Hackney in London, Reverend Annabelle Dixon brings ...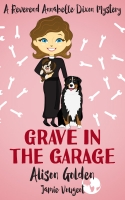 A lifeless hand rises ghost-like from a car mechanic's pit. Who does it belong to? And what happened? Annabelle and DI Nicholls set out to solve the murder, but find themselves wrapped up in not one, but three different mysteries. A puppy helps, too.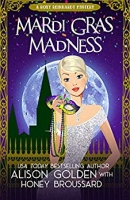 A timid traveler. A New Orleans adventure. A Mardi Gras murder... Roxy believed that life never gives you more than you can handle. But when she's fired from her wage-slave job, bullied by her co-workers, and her boyfriend abandons her, she decides she's handled quite enough. Eager for a change of s ...
A headless body. A contract killer. His human prey.

Chopped is an electrifying game of chess with political undertones played against an opponent whose obsessive mind is moves ahead. Can Diana and her partner outthink this brilliant killer, or will Surgeon's brutal game contin ...
In the space of one moment, the night turns from joy to confusion…. How did it happen? How were they all robbed, at once… without anyone seeing a thing? When Vancouver's elite convenes in the prestigious Four Seasons Hotel to celebrate and fund the new British Columbia Children&r ...
Murder. Mayhem. A madcap lady vicar. In the village of Upton St. Mary, gossip arises as word spreads that a body has been found in the woods. Once the investigation begins, the forensic team finds that it has been there for years. But the question remains: who was buried there all those years ago ...