At thirty-eight, Faith Daniels is a New Jersey cop with superhuman hearing, a controlling mother, and she's about to marry any sane woman's last choice of a groom. Right before she walks down the aisle, she hears distant screams. Figuring someone should be rescued, she bolts from her mother's vision ...
Ashlyn Chase and Dalton Diaz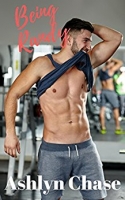 A randy coyote howling at the moon from a hilltop is struck by lightning. Though a shape-shifter he's had no use for his human form. When struck he changed to survive, but sadly can't change back. Unprepared for life as a man, he walks naked into civilization to find food, shelter and discrimination ...