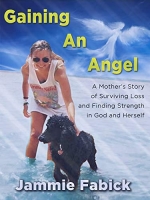 Jammie Fabick, a mother of three, never dreamed she'd receive the phone call she did on February 8, 2014. She heard no cheery hello from the opposite end of the line, only her husband's voice relaying the two words that would change her world forever.
"Helen's dead."
That's how th ...
When her eyes were finally opened to the truth, she couldn't recognize her own life... Italian-born Lella York is trying to figure out who she is. Her husband has died. Her son is grown and, for the most part, gone. And now, her best friend is missing. Upon returning to Southern California after a ...

"When the home security alarm awakens Cait in the middle of the night, she assumes there are bugs in the new system and has it checked out the next day. When the security company technician arrives, he finds a halberd -- a Shakespearean weapon -- and a knife on the ground, which are construed as evi ...
The infamous Puzzle Killer returns to Charity, Florida, in search of a rival murderer, and when two serial killers battle, Charlotte, Declan, Seamus and a naked cat find themselves on the chopping block!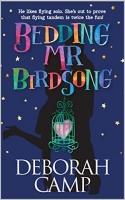 A little birdy told me...

Beautiful women fly in and out of Matthew Birdsong's apartment, but no one has a permanent roost there. Matt caged his heart after a bitter divorce. Zaney Miller, his neighbor, believes she can set Matt's heart free to love again. But can she do it without fallin ...

https://www.amazon.coMiddle-School - YA Novel Brian, Anna, Marc and Cecily stumble into a wizard's spell and are swept to the Magicatory, the magical factory / laboratory where everything is made. Too bad they picked a lousy time to visit! A mysterious girl and a horde of goblins is planning an atta ...
A New Adult/College/Adult Sexy Romantic Comedy! Emily never expected to find love in a dart bar, but the moment she spots tall, sexy Sebastian, she's determined to catch his eye. Ex-girlfriends, perpetually shirtless rich boys, frantic best-friends and a mysterious orange handbag converge to stop ...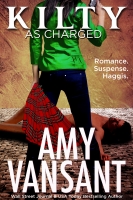 When Catriona spots a plaid posterior passed out on the Hollywood movie lot where she works, she doesn't know her life fixing problems for Hollywood's spoiled elite is about to grow more complicated. She wants to write-of ...
From Book 1: Welcome to Destiny, home to the Paramortals since…well, forever…where human neighbors and their new sheriff live alongside shifters, dragons, vampires and a family of djinn.
Just dont tell the humans.

To former Navy pilot-turned-sheriff Jack Lang, ...