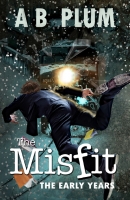 Nature or nurture? Which tips the balance between normal and misfit? For ten-year-old Michael Romanov, hammered constantly by his older brother, when does enough bullying cross the line to too much? How many insults can he take as both parents look the other way--and even laugh at his sensitivity? S ...
A corrupt father intends to collect on the ransom he paid for the return of his kidnapped son. How far will the teenager go to win his father's affection and respect? Will he stop at murder? The 1970's setting is Buenos Aires, a dark and sinister haven for all kinds of misfits--including a boy who h ...
Thea Gale, the independent great-great-granddaughter of Dorothy Gale never thinks about that witch-killing incident in her DNA until she meets a smokin' hot vet claiming he's The Uncrowned King of Right-Thinking Witches and Warlocks in the Twenty-first Century. She gives him some slack because the p ...
WARNING: Darkness leaps from these pages because there's always someone out there wanting to right a wrong … Ho-hum. Fresh from killing his older brother and orchestrating his mother's suicide, eleven-year-old Michael Romanov hungers for excitement. He and his foster brother, Dimitri, while away the ...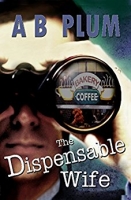 Eyes are everywhere. Daily headlines attest to powerful men in Hollywood, Washington, and Silicon Valley knocked off the wobbly ladder of success. Iconic CEO Michael Romanov has no intention of joining their rank. His family understands his mandate: Act as if under a microscope at all times. Then he ...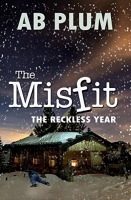 A psychopath in love? Who's going to die now? Against all reason, ruthless Silicon Valley tycoon Michael Romanov becomes infatuated with a totally unsuitable, but bewitching woman. Her loser fiance laughs at Michael's bribes and threats. But when he laughs at Michael, he goes too far. Michael always ...