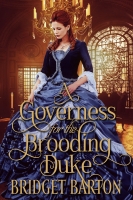 When Georgette Darrington's father dies suddenly and with serious debts, she imagines things cannot get any worse. But when her attorney tells her that the family home must be sold to pay the debts, leaving her penniless and without a home, her only choice is to become a governess. In no time at all ...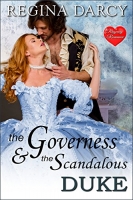 Miss Beatrice Lakeheart is living through the most unfortunate circumstances after the death of her mother and the remarriage of her papa. When she is offered employment as a governess for the scandalous, world weary Duke of Carrington, little does she know that her very innocence will a ...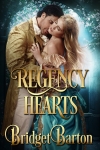 Set in 17th century England, this is a tale of jealousy, ambition and forbidden love. The Duke of Northumberland, is a lonely and morose man. He tries to engross himself in the management of his coal mines, where he is famed amongst his employees for his sense of justice and fairness. However the de ...