Emily Stanford's trip to New York, and her plan to bring her orphaned goddaughter home to Coopers Creek, backfires. Hayley's coming home but to Emily's horror she's hired as Hayley's nanny and moving in with her ex-lover, Hayley's uncle, the handsome cowboy come banker, Tyler Jeffries. He still make ...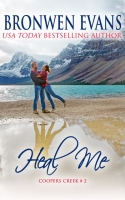 After her fiance dies, Kate Donoghue has picked up the broken pieces of her heart and moved on. She's sworn off men and is building a new life in Coopers Creek, Colorado as the local vet and senior member of the mountain rescue team. So why now is she suddenly distracted by the seriously sexy invest ...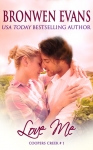 The first book in USA Today bestselling author, Bronwe ...