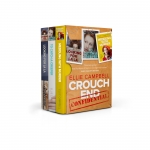 Your chance to buy the three hilarious Crouch End Confidential cozy mystery series in one bargain box set. Follow the misadventures of bored chaotic housewife, Cathy, as she starts out investigating a lipstick-covered love postcard to husband Declan and discovers a talent for exposing murderers and ...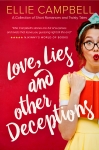 Love can be quite a trip. Whether it's that first magnetic encounter with a fascinating stranger, the desperate wait for a call that never comes, or even the lies and deceptions of an illicit affair, there's nothing like ...

Cathy is riding high in her brand-new job at a (surprisingly bitchy) top London advertising agency working with best friend Rosa. But when Rosa's pregnancy goes amiss and enemies sabotage her new career, she finds herself leading a chaotic double life of lies and deception, hiding a shameful secret ...
Crouch End Confidential, the agency started by housewife and mother, Cathy O'Farrell, with ex-cleaner, Pimple, is failing badly. Hardly surprising when Cathy's too soft-hearted to charge their only clients, little old ladies seeking lost pets and a school kid searching for his stolen bike. A new ...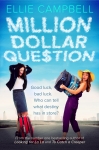 What can rock your world faster than winning or losing a king's ransom overnight? Just as a huge financial scandal throws New Yorker, Olivia Wheeler, from wealth and success to bankruptcy and shame, struggling impoverished single-mother Rosie Dixon wins an unexpected million pounds. Good luck? ...
The four MacLeod sisters are no strangers to sisterly rivalry and with one of them about to be married, there are bound to be fireworks. Perfectionist Natalie wants the 'wedding of the year'. Harassed mother, Milly, just wishes her bridesmaid's dress wasn't the size of a tent. Career-obsessed Avril ...

Bored stay at home mother, Cathy, finds her predictable routine upturned as she investigates a lipstick-covered love postcard sent to husband, Declan. Who is this mysterious La La? Could Declan really be having an affair? And - wait - is Cathy actually being stalked? With all her friends hiding ...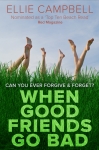 All through school, tomboy Jen, snobby Georgina, hippy Meg and gentle Rowan, were inseparable. Until, that is, the unfortunate consequences of a childish prank tore them apart. As adults an attempted reunion went disastrously wrong. Rowan failed to appear. Meg behaved outrageously and - sharpest cut ...