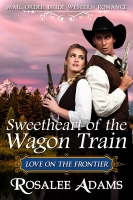 Katherine – Kat, Laslow's life is in ruins, her farm has been destroyed during the American Civil War. She is now homeless, penniless and widowed without family or friends. Kat sets out to Independence, Missouri to join a wagon train of mail-order brides heading West. There is just one problem – her ...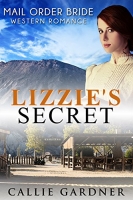 Lizzie has lost everything she ever cared for in this world... how will she carry with no where to go and no one to turn to? Young and courageous Lizzie Ward sets off from Independence, Missouri with her family early one bright sunny morning with their worldly possessions packed tightly into the bac ...
From Book 1: Beth is in love with Jonah, a love that would seem could never be broken, but when Jonah informs her he has to leave their community because of a duty to his Englisher friend, Beth's world is thrown into turmoil
Beth Fisher is living the dream. Strong and happy in her fa ...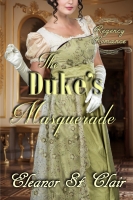 At the Duke of Frampton's annual masquerade ball, Sarah Curtis is excited by the prospect of finding romance. Her father believes that the duke will propose to Sarah's older sister, Catherine before the end of the season. The hopes of the family are threatened when Sarah fails to recognize the duke ...
Eliza Sommer is thirty years old and still lives with her parents, Amos and Mary, helping them run the family farm shop. Eliza is resigned to a life helping her parents in their advancing years, but seeing her siblings marry and have families of their own, makes Eliza realize it is the one thing she ...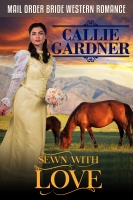 Madeline Graham is hard at work on the eve of her youngest sister's wedding, sewing intricate details into her dress. No one in the household appreciates her fine needlework and poor Madeline feels that she is destined to a life of servitude for her family. Madeline is the eldest sister but the last ...
James Kennedy is the only doctor in town. Settling into Letterby, Texas, he serves the local community, coming to their aid when they need it most. There's just one problem, he's desperate for an assistant, but there's no money for hired help. Why not find someone that can solve both problems at the ...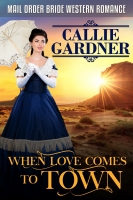 A disgraced East Coast family A daughter left all alone in the world A man struggling to keep his families dream alive Alysse Rearden has led a fortunate life, one that includes a fiancé eagerly waiting to marry her, but, when her father is sent to prison for fraud, the privileged lifestyle that she ...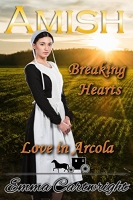 Alyson Miller, née Peterson, is seeking refuge from poverty and despair in the town of Arcola, Illinois. Out of money and out of options, she boards a bus that will take her to her late husband's parents. Pregnant and alone, Alyson hopes that the couple will take her in, and eventually, take her bab ...