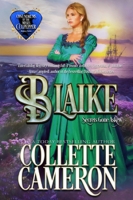 In this fourth installment of USA Today bestselling author Collette Cameron's Conundrums of the Misses Culpepper series, a roguish sea captain battles his attraction to a gently-bred hellion. Captain Oliver Whitehouse has two goals: make the final payment on his ship and exact revenge for his grandf ...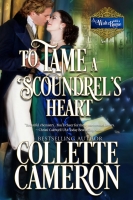 Katrina Needham had her whole life planned: Marry her beloved Major Richard Domont and live happily-ever-after ... until he's seen with another woman. Distraught, and needing a distraction, she ...
Could you ever love the unrepentant rake who won you in a wager? He didn't gamble on losing his heart when he won her at the gaming tables. Pierce, the Earl of Wainthorpe has finally thwarted his worst enemy. Except he can't revel in his victory after winning his foe's ward in a winner-takes-all wag ...