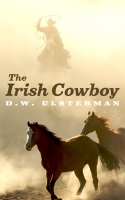 A touching, heartfelt tale of lost love, regret, and personal redemption.
The government wanted his land. He just wanted to be left alone.
Hap Wilkes is a spiritually fractured Montana rancher facing a painful past, an increasingly uncertain future, who now fights with eve
...
SEX. POWER. POLITICS.
"A top-notch political thriller with plenty of sex and intrigue and a downright sick and twisted bad-guy politician." -MobleyReviews
Colin O'Shea is a young, talented newcomer to the Washington D.C. corridors of power. Soon after his arrival in the na
...
"Man is least himself when he talks in his own person. Give him a mask, and he will tell you the truth."
-Oscar Wilde

College journalist Adele Plank has been granted a rare interview with one-time bestselling author, Decklan Stone. He is a man largely withdrawn from the world f ...