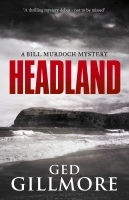 What happens when a drug dealer is forced to turn detective? Meet Bill Murdoch, the world's most reluctant private investigator. Bill Murdoch's doing just fine, thanks for not asking. He's dealing drugs for a professional crime syndicate in Sydney and saving for a house by the sea. But what does he t ...
HOW FAR CAN YOU PUSH A MAN BEFORE HE REVEALS HIS BASE NATURE? BILL MURDOCH IS ABOUT TO FIND OUT IN HIS DARKEST CASE YET... Murdoch takes on two cases in as many days. First he is hired to find local man, Scott Patterson, the victim of a mysterious abduction. Then an impressive stranger arrives in to ...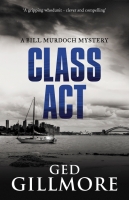 Can a man who's lived a life of crime ever escape his past? The world's most reluctant private investigator is about to find out... Former bad boy turned local hero, Bill Murdoch, should be happy with his little piece of paradise. After all, he's got the fancy car and the big house by the beach. The ...