Mmm. Shoot an apple off his friend's head or lose his food, horse and clothes? Some decisions require little thought.
Archer is the sort of boy things happen to. Orphaned as a baby, his gifts make him different to other kids. He doesn't understand why he's so much stronger and faster ...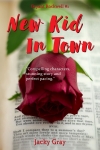 Liv, Jude and Kat are greater than the sum of their parts. Separately they are Brainy, Sporty and Arty. Together they are invincible. Until Drop-Dead-Gorgeous Ray wheels up.
The intravenous chocolate, hatred of sports and loss of her partner-in-crime have taken their toll on Liv, leaving he ...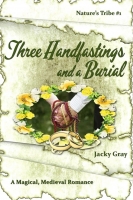 Exactly whose handfasting is this? Senna feels like naught but an inconvenience at her own wedding.
Lyran's father seems determined to take over in his pursuit of power, and Senna worries that the man she's marrying is nothing more than his father's puppet.
Written as a prequel to the He ...