The War Between the States ended 5 years ago, but she still pursues her enemy...

Rebel spy turned government rabble rouser Adella Willows receives her mission straight from a Washington senator—play havoc with the Katy Railroad & derail its bid to win the race. The senato ...
Colorado, 1878. Can a sister who's lived only for others find freedom with one man? Family has always come first—for both of them. He's never forgiven himself for letting her go. She's never forgiven herself for almost getting him killed.

When Lark and her songbird sisters are se ...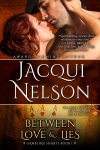 Kansas, 1877. Sadie Sullivan lost everything when a herd of longhorn cattle bound for Dodge City trampled and destroyed her farm. Now she works in Dodge—one of the most wicked and lawless towns in the West—at the Northern Star saloon. But her survival in this new world of sin and violence depends on ...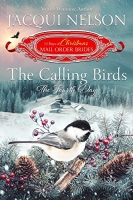 Colorado, 1876. Many years have passed since Bernadette Bellamy fled the Cariboo Gold Rush and her reputation as the sister of a French-Canadian gang of thieves. Armed with only an honest talent for sewing and a willingness to lead a solitary life on the run, she stays one step ahead of everyone see ...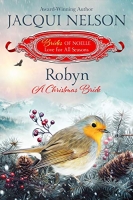 Colorado, 1877. Who's the perfect match for a flame-haired Welsh tomboy who loves driving wagons?

Raised by three free-spirited older brothers, Robyn Llewellyn has learned to fight for what she wants—and now she wants to transform her boss and best friend, Max Peregrine, into a l ...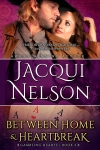 Texas Hill Country, 1879. Who is Eldorado Jane? Long-lost friend or scheming superstar?

Plain Jane Dority vanished while riding in a storm beside her childhood best friend. 18 years later, Wild West trick-riding superstar Eldorado Jane returns to claim her birthright: the Dority ho ...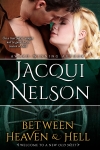 Kansas, 1850. Hannah knows one thing the moment she enters Fort Leavenworth—she's arrived in Hell. But inside is the means to a new life, a position as a scout on a wagon train bound for the Western Territories. All she has to do is convince the wagon master, Paden Callahan, she's the right person f ...