Mitch Taylor and Rebecca Sorenson share a secret. Rebecca's job as secretary of Cascade Elementary, the same school she attended as a child, is rewarding. She has a great group of friends, many of whom are married now. And if sometimes she wished it were her up there in that ...
Nick Kelley spent years working as a dog handler in the U.S. Marine Corps. His sole focus, to keep his team alive in the midst of chaos. When he fails to notice an IED in time and loses most of his teammates, Nick shuts down. It takes meeting and falling in love with a woman in danger to make him re ...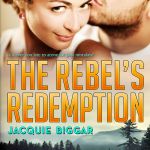 Annie Campbell has made a good life for her young son in the mountain town of Tidal Falls. She's dating the sheriff, owns a successful business, and has the support of the community.  So why isn't it quite enough?  Jared Martin left Tidal Falls a hotheaded youth. Eight years in the military has ...
When a jaded sheriff is drawn to an exasperating woman in trouble, anything can happen Laurel Thomas has always experienced life from the outside looking in. She likes the warm welcome she's received in Tidal Falls and wants to make a home in this friendly little town, far away from her egocentri ...

Mystery writer, Joel Carpenter, has no time for romance. He has a deadline to meet, and too many skeletons in his closet to trust the slightly spinny artist renting his house. Christy Taylor has her hands full dealing with an ailing business and a diabetic daughter, she doesn't need the temptation t ...
One man's betrayal will seal another's fate. Ty Garrett fell in love with Katy Fowler from the moment they'd met. When her father's betrayal yanks the young couple apart, Ty becomes bitter. After a decade away, Katy returns to Tidal Falls with plans to get married in her famil ...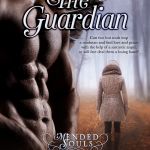 Can two lost souls stop a madman with the help of a sarcastic angel? Lucas Carmichael and Scott Anderson had it all, money, fame, and fortune. But one night's stupid mistake takes everything they thought they cherished and dumps it upside down. A car accident ends Lucas' life and leaves Scott injure ...

She didn't expect to land in the crosshairs of a serial killer. Can two displaced angels save a woman from the clutches of a vicious psychopath? When Julie Crenshaw is offered a news reporter's job on beautiful Vancouver Island she didn't expect to land in the crosshairs of a serial killer. Connor ...