A Perfectly Proper Murder When Maddie Kosloski's career flatlines, she retreats to her wine country hometown for solace and cheap rent. Railroaded into managing the local paranormal museum, she's certain the rumors of its haunting are greatly exaggerated. But then a fre ...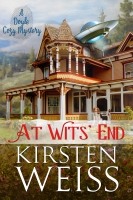 A Doyle Cozy Mystery, by Kirsten Weiss When Susan Witsend inherits her grandmother's UFO-themed B&B, she's ready to put her organizational skills to the test. She knows she can make the B&B work, even if there is a faux-UFO in the roof. After all, what's not to love about a Victorian nestled ...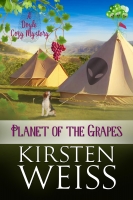 Aliens, fairies and murder, oh, my! In small-town Doyle, California, UFO abductions are a budding tourist attraction. So when Susan Witsend brings a UFO festival to town, she's ready for some well-deserved time in the sun. What she gets instead is the corpse of a UFO conspiracy theorist, brained wit ...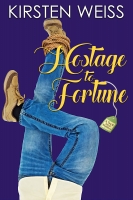 Abigail and Hyperion uncork a murder… Tea and Tarot room owner Abigail Beanblossom is used to running interference for her socially-awkward former boss, tech billionaire Razzzor. So when he invites her on a stakeout to investigate the sale of counterfeit wine from his latest venture – an upscale win ...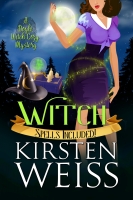 The faerie curse that plagued the town of Doyle is over. Or is it? Witch Jayce Bonheim has finally got her life back on track. Her coffeeshop's been rebuilt. She's got the perfect boyfriend. And the murderous magic that imperiled Jayce and her witchy sisters has been defeated. But when a customer di ...
This witch will do anything for a normal life with the man she loves. But when you're on fairy patrol, normal is relative. Witch Jayce Bonheim has packed away her candles, crystals and cauldrons. With her boyfriend recovering from a hex, she's determined to build a sane and magic-free life for them ...