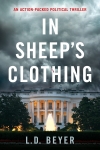 One man holds the reins of power.
One man vows to protect him.
One man vows to destroy him...
Caught in a game of chess he didn't know he was playing until it was too late, the President makes the only move he can, plunging Washington and the nation
...