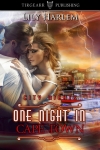 The week before her big day, Tia catches her fiancé getting down and dirty with her best friend. She quickly washes her hands of them both. But why waste a perfectly good and very expensive honeymoon to her dream s ...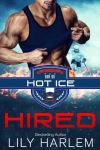 One hundred grand to babysit a hockey player on an island paradise—seriously, how bad could he be?

I'm not expected to talk to Logan "Phoenix" Taylor. I only have to hang out with him in a luxurious villa on a private beach while I study. Simple, right? The money w ...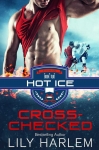 When a sexy, bad-boy hockey player sets his sights on you, it's gonna get real good!

Okay, I'll admit it, I have a crazy, lust-infused crush. Brick, the sexy right-winger of the Orlando Vipers, is the star of all my fantasies. Just a glimpse of him has me panting. So when the ...