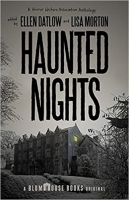 Sixteen never-before-published chilling tales that explore every aspect of our darkest holiday, Halloween, co-edited by Ellen Datlow, one of the most successful and respected genre editors, and Lisa Morton, a leading authority on Halloween. In addition to stories about scheming jack-o'-lanterns, ven ...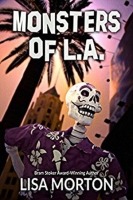 In these pages Bram Stoker Award-winner Lisa Morton reinvents the dark stars you grew up watching: Frankenstein, Dracula, Mr. Hyde, the Phantom, the Hunchback...all the silent ones and the first to find their voices are here, and they're even presented in roughly the order in which they first appear ...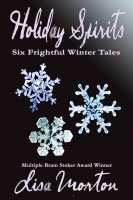 Gather around the holiday hearth and share these six chilling tales by multiple Bram Stoker Award-winning author Lisa Morton. In "The Christmas Spirit", a couple taking a holiday break in the countryside find their secluded cottage is anything but idyllic. "Daddy's Girl" pits a desperate mother agai ...