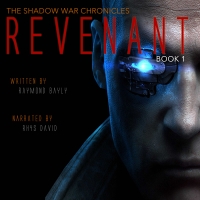 When a small group of humans are abducted from earth, they find themselves thrust into a battle for the fate of the known universe. They are forced to put there trust in a mysterious artificial intelligence who has its own secret agenda. Banding together with beings fro across the universe, the band ...
The Crew of the Revenant must save Earth from the coming threat, a new leader has emerged in the aftermath of Jamestown, Vengeance has set his sights on humanity, and nothing will stop him from Subjugating the planet. The Empire is forming an army to take over the galaxy, Seafu must race to build a ...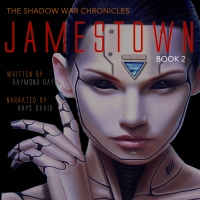 The Shadows have come into the light… Captain Blake Campbell of the Vega class destroyer Revenant and her crew might be unorthodox, but they have a reputation for getting the job done. A year after the adventure that led them to the ancient alien Artificial intelligence boxes and the creation of the ...