All Sam wants is to serve out his time as a guardian angel so that he can return as a human. But his sentence becomes more complicated when he finds himself falling in love with Angeline, his current assignment. The rules of angels specify that he may not interfere with the course of her life, which ...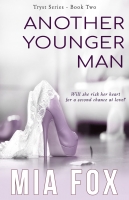 Last year took me by surprise. I never expected to fall so hard for Kat. I was the athlete. She was the older woman…and my teammate's mom. So many reasons why we shouldn't be together. In spite of everything, I wanted her. Until I said it was for the best if I stayed away. That was a lie. The result ...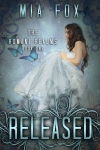 A Genie who has travelled throughout time...
Two Demon Gypsies with an insatiable quest for power...
And the teen girls whose existence threatens them all.


Charlotte and Samantha appear to be average high school teens. In fact, as far as the popular girls are concerned, th ...