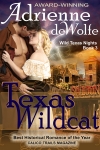 When the beautiful, hot-tempered Bailey McShane bursts into the cattlemen's saloon, waving her shotgun and accusing the cowboys of theft, simmering tempers start to boil.

Bailey wants restitution for the fence posts that some low-down cowpokes burned to steal precious water from her la ...
Haunted by scandal, Eden Mallory is determined to start over in a new town. But she won't soon forget the sexy, rugged doctor who rescued her from an outlaw, then rode off into the storm.

After losing his kid-brother to consumption, Dr. Michael Jones is obsessed with saving lives. He h ...
Maestro's music creates mindless puppets, who commit crimes at his command. To lure the sinister jewel thief out of hiding, Pinkerton Agent Sadie Michelson poses as a wealthy widow.

Fearing for her safety, William "Cass" Cassidy, her hotheaded lover, hatches his own plot to end Maest ...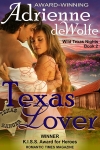 Texas Ranger Wes Rawlins has a heap of trouble on his hands. The county sheriff has been murdered, squatters are entrenched on the dead man's land, and no one can tell Wes why the sheriff wired for help in the first place.

So Wes rides out to the sheriff's farm—and finds himself ...
Raphael Jones is a Kentucky-born scoundrel, who has never played by the rules. When Colorado mining heiress, Silver Nichols, hires him to stop her precious daddy from marrying a golddigger, Rafe sets out to seduce Silver and win her fortune. But beneath Silver's cool veneer, Rafe encounters a sweet ...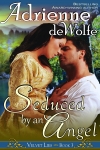 Kentucky belle Seraphina Jones craves a dashing stranger worth kissing. When she spies her handsome, half-naked hired hand at the riverbank, she thinks her dreams of romance have come true. But this Texican is wanted for murder.

Jesse Quaid can't let Sera's sweet kisses distract him fr ...
Pinkerton Agent Sadie Michelson poses as a casino singer to investigate a Texas Senator. Before she can cozy up to her quarry, she must get past his bodyguard, William Cassidy, her long-lost lover.

An outlaw seeking redemption, Cass was lured to Texas by the promise of a Ranger badge ...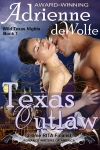 Fancy Holleday has more nerve than the average cardsharp. No man can resist her smoky voice and violet eyes—and that includes the federal tinstar, Cord Rawlins.

Cord may have tracked her all the way to Texas to recover the U.S. minting plates that she stole, but the Nevada penite ...