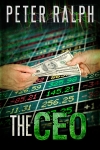 Douglas Aspine knew that being CEO of a public company was twenty times more lucrative than winning the lottery. He was forty-five and time was running out when fate dealt him an unexpected opportunity. The company was old, staid and well-respected but it was under performing and Aspine was determin ...
When a man plunges to his death from a high rise building in San Francisco the city's streets are brought to a standstill. Why had he been holding a young girl on the ledge with a knife to her throat? Did he fall or did the shock of the bullet that ripped his shoulder apart kill him? Why had m ...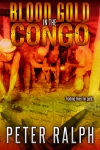 When twelve-year-old Congolese boy, Joseph Muamba, is sold to a wealthy American family he wants to die. Eventually, he comes to love the family and lives the life of the all-American boy. However, he cannot rid himself of a nagging feeling that he has a greater calling in life. Fourteen years later ...
Collins Street, Australia's Wall Street, where fortunes are made and lost on the stroke of a computer key. The young, impressionable and beautiful Carmen Minelli, thinks that she's struck gold when hired by one of the street's supposedly up-market stockbrokers. She soon finds herse ...
What would you do if you were framed and sentenced to twenty years in an Asian prison? Would it make any difference if the heinous crimes that you'd gotten away with carried far longer sentences? Would knowing that your actions led directly to the suicide of your financial controller prick you ...

When young, New York plastic surgeon Jack Donahue's reputation is destroyed, he changes his name and makes a fresh start in Sydney. Blessed with unique surgical skills and driven by greed and lust, it's not long before Donahue is a multimillionaire but he wants more – much, much mo ...

Directors and executives of public corporations are dying in mysterious circumstances. .Their only connection is irregular share dealings that took place in their companies before their deaths. When young auditor, Todd Hansen, runs up a huge gambling debt with illegal bookies, he finds himself in se ...

The air and water in the Fisher Valley were pristine before a large energy corporation conned farmers and landowners into letting it have access to their land. Once on the land, it drilled and fracked coal seams deep below the surface, without a care for the air, ground and water it was polluting. W ...