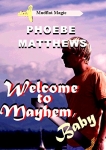 From an EPPIE Award-winning author: Claire escaped a Seattle killer and landed in an Otherworld of worse disasters, plus a guy. Well, there is always a guy, isn't there? Now he has left his world to follow her back to Seattle and the terror escalates. This is the second novel of eight in the MUDF ...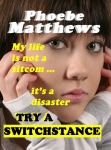 "Life is not a Sitcom...". Toss in boy trouble and Elvy's fall off her skateboard becomes more like the opening scene of a reality show.

Switchstance ...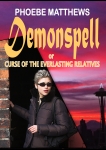 Demonspell,, or Curse of the Everlasting Relatives. is the first novel in the Sunspinners series. Along with a big house and income, Elaine inherits five immortal relatives who need constant attention. Try keeping a husband with that set of in-laws. Yes, she has tried. Twice. And failed. Now, just w ...
Rock's Dogs is a collection of twelve stories set in Mudflat, many featuring Rock Decko and a new girlfriend and her dog, and including other characters in the neighborhood.
Vampire Career: A new vampire, a gnawing hunger, and a friendly guy equals disaster just a heartbeat away. Newly turned vampire Georgia can deal with the "dead all day" part, but the rest of her new lifestyle desperately needs a training manual. Review for Vampire Career by S. T. Hailstock VAMPIRE C ...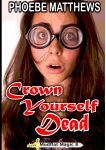 A museum in Mudflat is a last straw in the battle to avoid attention and it brings out the worst in the residents. Claire knows the dangers of swords and guns and black magic, but is there really such a thing as death by digital? First published October 2016, this novel is the eighth of the Mudflat ...