Welcome to Hell on Earth, boys. Andersonville POW camp... Russell's battle-worn body looked defeated. He was a Union soldier; she was a Confederate nurse. But when Rosa looked into his eyes, she saw pure determination. He looked for anything to stay positive. Rosa could take a few lessons from him. ...
Five Degrees of heartwarming to melting stories ─ Five stand-alone swoon-worthy heroes that will leave you breathless from award-winning International, USA Today, and Amazon bestselling authors Pamela Ackerson, Debra Parmley, Teri Riggs, Maggie Adams, and Nia Farrell. * A Rosa for Russell ~ Who in t ...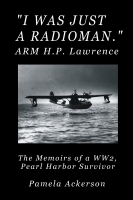 Their hearts were strong, and their courage endless. Pearl Harbor survivor, Black Cat radioman, and decorated WW 2 veteran. ARM H. P. Lawrence, tells the true story of the fight against the Japanese in this compilation of his memoirs. One of only a handful of non-Native American code-talkers, H. P. ...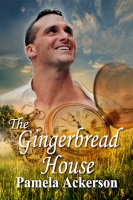 Falling in love was not on her to-do list. Left in debt after the tragic death of her husband, Tricia Adams struggled to keep a roof over her family's heads. With the help of the Grandmothers Four, she'd finally gotten everything under control.She was happy and more comfortable than she'd been in ye ...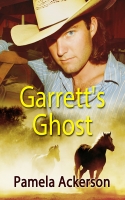 What's a time traveling Texas Ranger supposed to do? Garrett Houston is being harassed by a ghost. Trouble is brewing and her name is Margarite. She's an unrelenting force determined to get his attention. It may be too late for her, but if she could get him to listen, she may be able to save some li ...