Working on a classified project, aerospace engineer Sabine Reynolds discovers a major miscalculation right before she's forced to spend an evening out on the town with her bosses. Assured they'll address it in the morning, Sabine enters a bar and is unprepared for the burning attraction between her ...
Top Gun Navy Aviator Michael Merrick thrives living on the edge but when he refuses to abort a mission, he is forced on leave and heads home. Missing the action, he needs a distraction and what could be better than a green-eyed blonde with a quick tongue and a hot bod for rockin'? Commercial Artist ...
Top Gun Naval Aviator and a son of one of the wealthiest ranchers in Montana, Tory Nolan never got over losing Gwen Ivey or the fact that she cheated on him and got pregnant with another guy's baby. When he returns home on leave and has to confront her about repaying a loan due to his old man, he re ...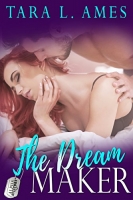 Head Chef and owner of a booming restaurant, Gabby Merrick not only has to prepare for a hurricane, but she has a tough decision to make, too. As much as she wants to marry Andrew Hughes, something is stopping her. In her heart of hearts, she still can't accept the fact that Ethan Hastings, the love ...