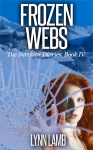 Who did this to us?

If you aren't ready for the answer, then you don't want to hear the next part of this story. Please trust me. If you have come across this diary, this transcript of truth, close it now—burn it—or risk a tear in ...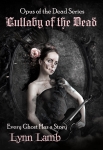 Are you willing to entertain a different vision of the afterlife? Landry Sinclair has a story to tell—listen carefully.

I played the professional career woman. Beneath the façade, I was lonely and ashamed. My plans for upward mobility were squashed when I fell into the hands ...
The apocalypse—I've got this—right?

I'm Laura, and I juggle it all; family, new love, pregnancy, and my job's hella demanding. Oh, and I do it all in the snow-drenched, post-apocalypse of global nuclear war. My job is keeping my peop ...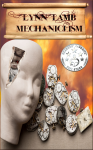 In 1632, Lord August Godwine, an Austrian nobleman, commissions Swiss clockmaker Frederick Jori to create a miniature city of automatons to amuse himself and impress the aristocracy. When Jori refuses to commit offenses against God, he undergoes brutal, unimaginable torture until the once-pious craf ...
Three Short Stories That Will Make You Rethink Dying and Death

Beauty Bath: What draws her away from reason and into peril?

Double Entendre: Why would no one tell him how death works?

Mothballed: Will her music lead him to his fate?
Get This Book, Perma-Free!
GROWTH IS HARD, BUT STAGNATION MEANS CERTAIN DEATH!

THE APOCALYPSE— WOULD YOU SURVIVE? I'm Laura, and I survived global nuclear war. When I walked out ...