"The Leprechaun Wars by author Wes Snowden is a mystical leap into the mind of a master storyteller. Fluidly moving between the world of magic and the world of men, this is a classic Emerald Isle adventure tale of one young man's journey through revenge and romance, with sinister enemies around ever ...
"A compulsively readable suspense thriller… An investigation into a series of deliberate housefires puts investigative journalist Maxwell Muggs on the trail of a maniac killer in Snowden's gripping latest. Maxwell Muggs, an investigative reporter and a recovering gambler, gets involved in a case ...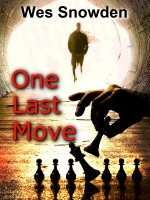 A stellar mystery… Packed with skill and nuance, Snowden's latest is a treat for serious mystery buffs. When Doctor Lawrence Rosewood's best friend and business partner, Ted Villeneuve, committed suicide, the latter left a Pandora's box of mess in his wake. With dwindling finances, a million-dollar ...